Brexit: British people have changed their minds on leaving the EU, poll finds
The majority of people would back a referendum on the terms of the the UK's departure from the EU, a Survation poll found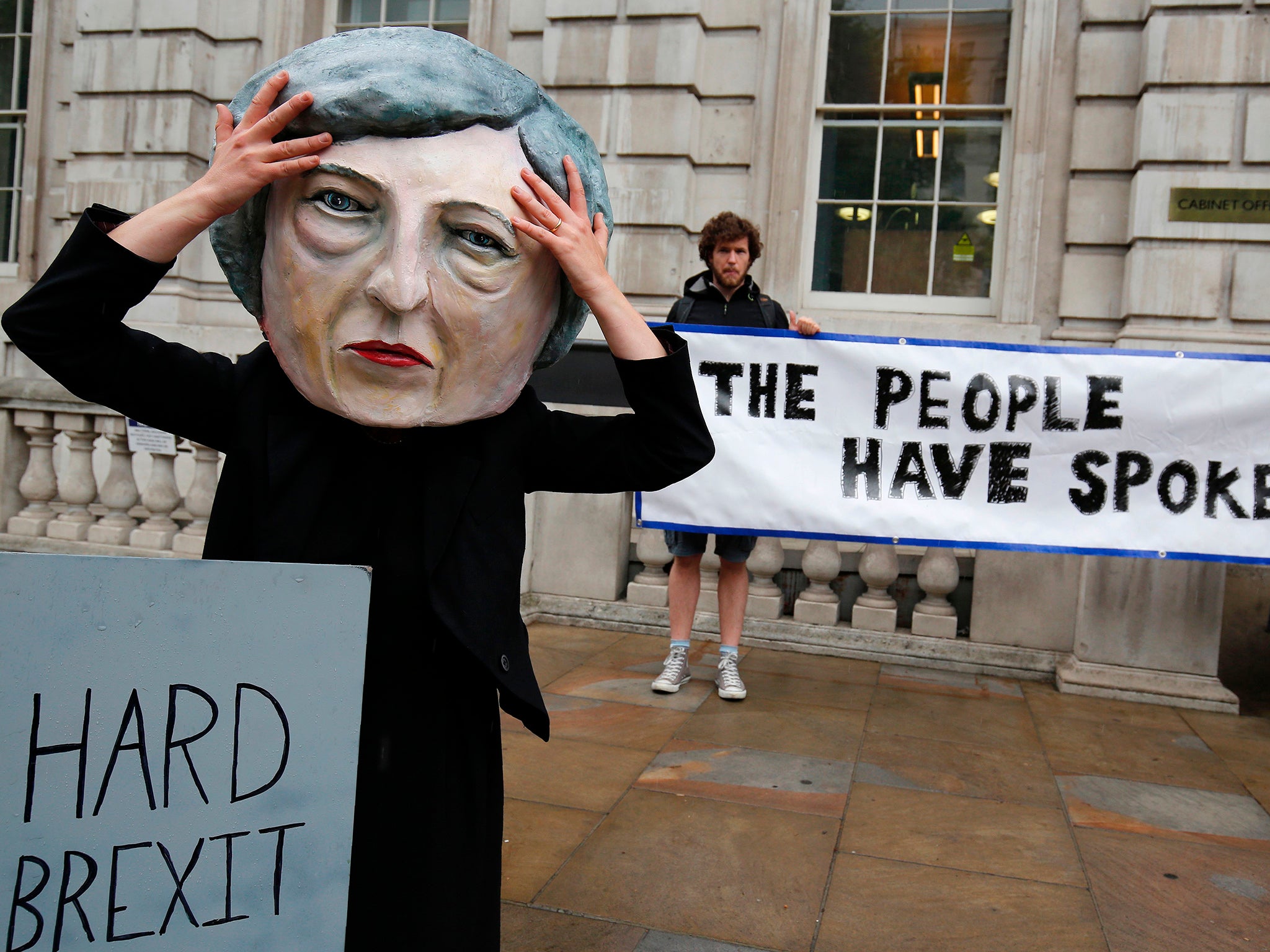 The majority of Britons now want a second referendum on the UK quitting the European Union (EU), according to a new survey.
Fifty-three per cent of people would back a vote on whether to accept the terms of the final Brexit deal, with 47 per cent opposed, a Survation poll found.
When the same question was asked in April, a majority of 54 per cent were against a second referendum.
The survey results suggest there is increasing opposition among the public to a "hard Brexit".
Only 35 per cent agreed with Theresa May that "no deal is better than a bad deal" in EU negotiations, the research for The Mail on Sunday found.
Some 69 per cent of people were against Britain leaving the EU customs union – a key issue in the talks.
It comes amid speculation over increasing tension among the Prime Minister's cabinet over Brexit.
Chancellor of the Exchequer Philip Hammond will reportedly argue for the UK to stay in the customs union in a bid to soften the break and alter Mrs May's approach.
The PM outlined her vision of a hard Brexit in January, saying she wanted Britain to be able to make its own trade deals while maintaining trade with Europe that was as "frictionless as possible".
Meanwhile, another poll has found Labour voters overwhelmingly support the softest possible deal.
Supporters of Jeremy Corbyn's party prioritise unrestricted trade over immigration controls by a margin of 64 per cent to 19 per cent, according to the YouGov study.
Of the 35 per cent of Labour supporters who said quitting the EU motivated their vote in the general election, 47 per cent explicitly said they wanted a soft Brexit compared with 4 per cent who wanted a hard exit, while 27 per cent were opposed to Britain leaving at all.
But the research, commissioned by the Global Future think tank, found 60 per cent of Tory voters put migration curbs first compared to 27 per cent for trade.
Global Future chief executive Gurnek Bains said: "The overwhelming majority of Labour voters want an open, outward-looking country which could mean staying in the single market like Norway and Switzerland already do from outside the EU. If political leaders insist on – or enable – an extreme form of Brexit that prioritises immigration controls by taking Britain out of the single market and the customs union, they risk being on the wrong side of the electorate."
Join our commenting forum
Join thought-provoking conversations, follow other Independent readers and see their replies