British workers fear they will 'pay the price' for UK leaving EU Single Market, says TUC chief
Prime Minister Theresa May is promising that rights granted by EU law will be incorporated domestically to protect employees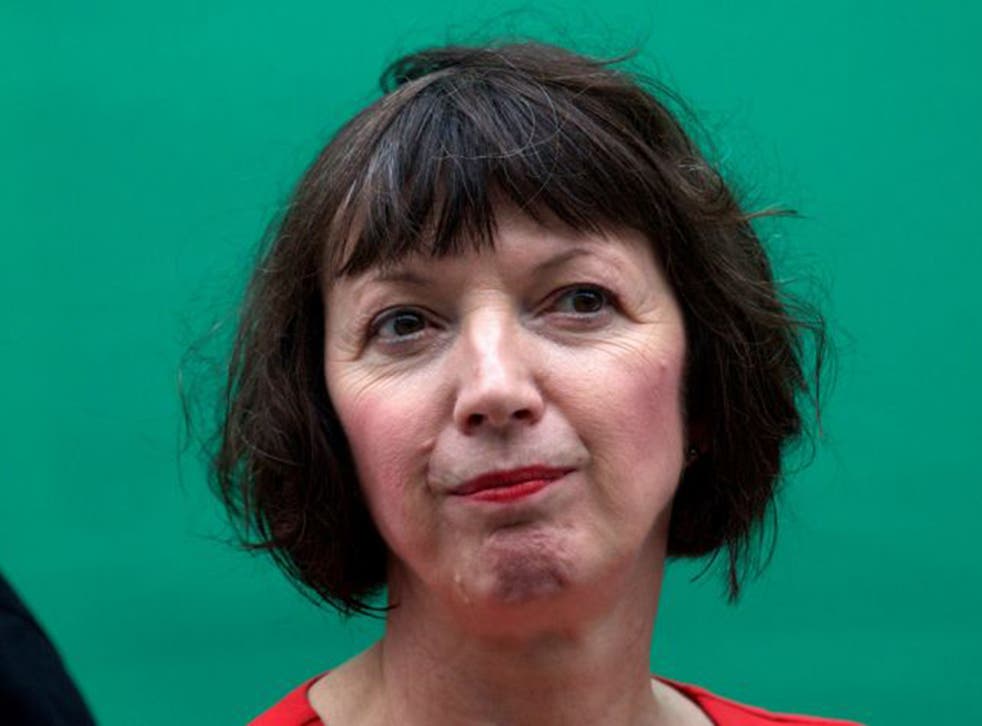 Workers need to be reassured that taking the UK out of the Single Market will not impact on their rights after Brexit, a union leader has said.
Frances O'Grady, the general secretary of the TUC, welcomed Theresa May's announcement that MPs and peers will be given a vote on the eventual Brexit deal but demanded more detail on jobs.
She said: "Working people are worried they will end up paying the price of leaving the single market. There is real concern that it will be bad for jobs, bad for rights at work, and bad for the living standards of British people.
"We are pleased the Prime Minister has committed to a parliamentary vote on the final deal, but before that vote, we will need to know exactly what the new framework she promised for workers' rights and jobs will be."
In her speech at Lancaster House Ms May said workers' rights would be "fully protected and maintained" as EU law is translated into domestic rules.
She said: "Under my leadership, not only will the Government protect the rights of workers' set out in European legislation, we will build on them.
"We will make sure legal protection for workers keeps pace with the changing labour market, and that the voices of workers are heard by the boards of publicly-listed companies for the first time."
Ms May also said that while Britain would leave the Single Market she hoped to retain the "greatest possible access" to it.
The Institute of Directors reacted favourably but cautiously to the Prime Minister's speech.
Allie Renison, the group's head of Europe and trade policy, said: "We welcome the level of detail provided in the PM's speech and her commitment to providing certainty wherever possible, which is absolutely vital for business if they are to navigate and make the best of Brexit.
"While we do not expect a running commentary, firms hope to get periodic updates to maintain confidence as we make our way towards the exit.
"We now know that we will be leaving the Single Market, and while there will be firms who regret this, they will at least be able to plan on that basis."
However, the head of the British Chamber of Commerce has criticised Theresa May for failing to cast much new light on her stance on divorce proceedings and the implications of an exit.
"While businesses now have a clearer sense of the Prime Minister's top-line priorities, they will come away from her speech knowing little more about the likely outcome of the Brexit negotiations than they did yesterday," Adam Marshall, director general of the business group, told the Press Association.
"The simple fact is that businesses all across the UK are carrying on. Directly affected companies are being pragmatic, and are preparing for a range of possible outcomes," he added.
When it comes to hiring European workers, a leading economist has warned that British businesses face a "significant" new red tape burden after Brexit due to potential immigration rule changes.
Companies will bear the responsibility of confirming whether potential employees have the right to work in the UK according to a proliferation of new worker categories if European freedom of movement is ended, Professor Jonathan Portes said, calling the process "border controls in the workplace".
The King's College London academic told The Independent: "In the future employers will have to check the right of Europeans to work in this country. There will be all these different categories of Europeans.
"Employers are going to have to check through and sort out all these categories every time a European moves jobs, even if they've been here 10 years."
Currently employers have only to check a European worker's passport but in future potential documentation could be linked to "at least" five different statuses, he said, including permanent residents, those with "transitional leave to remain", immigrants with work permits and people claiming a human rights-based entitlement to work like a family connection—as well as those who have no technical right to employment.
Prof Portes added: "His passport's not going to show all that. Europeans will be more complicated."
Join our new commenting forum
Join thought-provoking conversations, follow other Independent readers and see their replies