Chancellor told to find billions more to rescue 'top priority' NHS in Budget
Health should be focus of this week's make-or-break package, Independent survey finds – as Tory calls grow for Theresa May to get grip on the crisis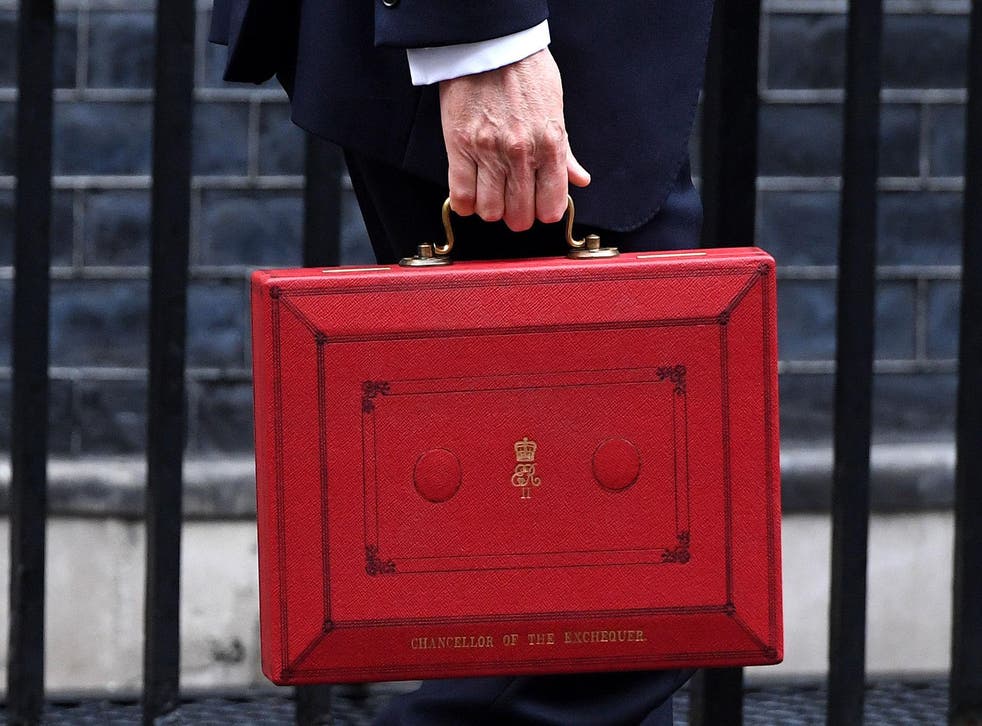 Two-thirds of the British public say the Chancellor must make the NHS his top priority in this week's budget, as 90 MPs write to Theresa May to demand action over social care policy.
The Independent's exclusive poll, carried out by BMG Research, finds that 64 per cent of the public want Philip Hammond to find billions more for the NHS, amid closures of A&E units and walk-in centres and as waiting lists lengthen for routine operations.
The poll cements health as easily the public's number one concern, way ahead of education, social security, cutting the deficit – or housing, which is expected to be the Budget's centrepiece.
Today, the Chancellor switches the focus to speeding up the introduction of driverless cars on UK roads, as well as investment in artificial intelligence and 5G mobile networks.
But The Independent's results come as concern grows in Conservative circles that Mr Hammond will fail to give the NHS the funds it badly needs, believing the crunch can be delayed for a few years.
Simon Stevens, the head of NHS England, took the unprecedented step of making a public plea for an immediate £4bn injection to stop waiting lists hitting a record five million people.
That call was echoed, on Saturday, by Sarah Wollaston, the respected Tory head of the Commons Health Select Committee, who pointed out funding-per-head was set to fall, otherwise.
She warned the Chancellor not to follow through on a threat to make the NHS pay for lifting the pay cap for health workers, by finding more "efficiencies".
"In the short term we need a down payment of £4bn really and we cannot, cannot have an uplift in public sector pay from the existing budget arrangements," Dr Wollaston said.
NHS England boss demands £350m-a-week promised by Leave voters
But Gavin Barwell, the Prime Minister's chief-of-staff, alarmed some Cabinet ministers by omitting the NHS from a list of No 10's immediate priorities.
Yet, this week, it was revealed that patients face a minimum three-month wait for hip, knee and cataract operations in some areas, under costcutting plans.
At least 70 A&E units, GP surgeries and walk-in centres have been earmarked for closure because of a lack of cash and staff, the campaign group 38 Degrees revealed.
Support for much higher NHS spending in The Independent's poll (64 per cent) dwarfs backing for extra funds for housing (26 per cent), pensions (25 per cent), education (24 per cent), cutting tuition fees (15 per cent) or benefits (13 per cent).
Women are more keen for the health service to receive a boost than men (68 per cent to 60 per cent). Backing peaks among over-55s (69 per cent).
The public also overwhelmingly backs NHS investment over tax cuts for either low or middle earners (32 per cent) or for small businesses (18 per cent).
At last week's political Cabinet, Mr Barwell is reported to have said that the Prime Minister's domestic focus was on building more homes, raising school standards and protecting the environment.
The failure to list the NHS raised eyebrows, prompting a criticism to one newspaper that No 10 was "living on a different planet to us".
The growing tensions between the Government and Mr Stevens – even before his loud attempt to set the agenda – have prompted suggestions that he could lose his job.
But the NHS chief believes he is simply echoing what health economists have long been saying, that years of austerity have left the service on the brink.
UK news in pictures

Show all 50
Funding is not keeping pace with the demands of a growing number of elderly patients with complex conditions, nor the crisis in social care, which rebounds on the NHS, they say.
"The Budget really is the last opportunity for the cabinet and the Government to acknowledge the seriousness of the pressures," said Chris Ham, chief executive of the King's Fund think-tank, recently.
"It's a serious position and I don't think Simon Stevens was being at all alarmist."
On Saturday, other senior Tories joined Dr Wollaston in calling for cross-party action to tackle the care crisis, by setting up a convention with Labour and the Liberal Democrats.
A total of 90 MPs – one-third of them Conservative – spoke out, after ministers broke a promise to outline reform plans this year, shelving a consultation until next summer.
Dr Wollaston said it was vital that ministers "stop planning for health and social care in separate silos as this approach is setting us up for failure".
"Current plans to kick social care into the long grass again, and to separate planning for young and older adults, create even further fragmentation," the MP warned.
Mr Hammond may be boxed in on Wednesday, with little spare cash to spend as the economy slows down, unless he scraps his target to finally wipe out the deficit by 2025.
BMG Research polled 1,590 adults online, between 14 and 17 November, with the results weighted to reflect the profile of the UK public.
Join our new commenting forum
Join thought-provoking conversations, follow other Independent readers and see their replies