'Failing' welfare contractor Concentrix will still be paid tens of millions before its contract runs out
The firm is being dropped by HMRC but not until May 2017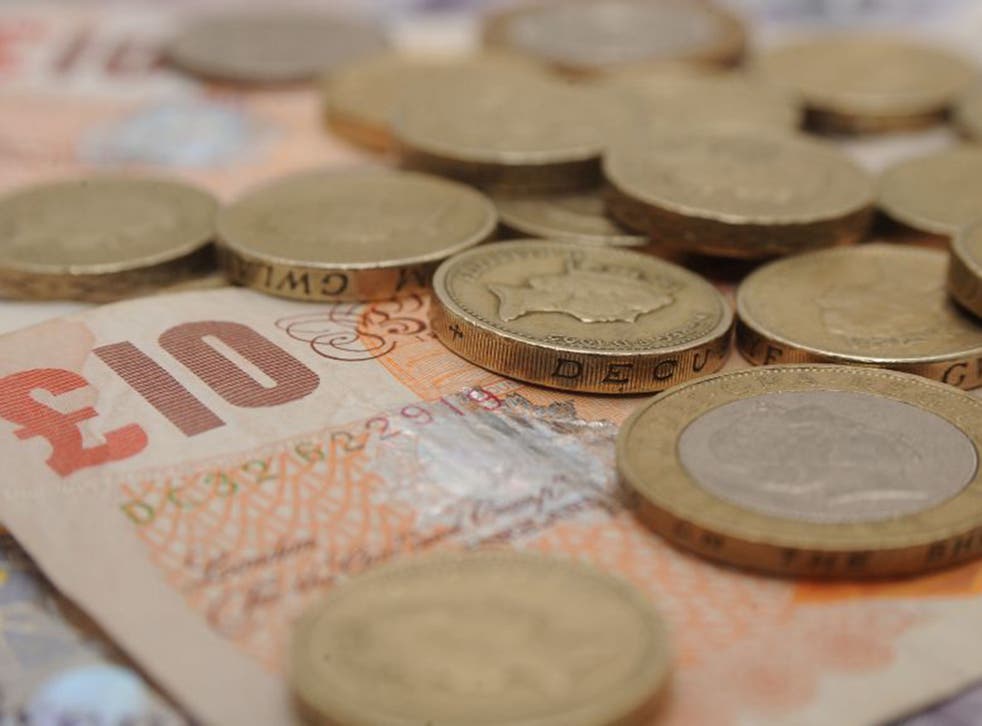 The private contractor dropped by HMRC from running part of the tax credit system will still be paid tens of millions of pounds before its contract runs out, new figures show.
HMRC's chief executive Jon Thompson said on Tuesday night the department it would not be extending Concentrix's contract after a series of high profile failures regarding the non-payment of tax credits.
The contractor is supposed to root out fraud and error in the tax credit system, but reports suggest innocent people on low incomes are having their payments stopped, sometimes for no reason at all.
Figures obtained by Labour MP Louise Haigh show that Concentrix is failing on 120 out of 1625 minimum performance indicators set out in the contract – yet has still already been paid £15.8m in commission.
With the contract only set to end in May 2017 the company will still reap tens of millions of pounds in payments from the three-year contract – despite a so-called "payment by results" system. The total contract pays a total of between £55m and £75m depending on performance indicators met.
Mr Johnson said on Tuesday night: "We want to reassure customers who have had their tax credits stopped that we will prioritise their cases, and make sure that they are processed as quickly as possible."
"While it's right that we ensure that tax credits customers only receive the money to which they're entitled, it is vital that those customers have a high level of service.
"That's why we have decided not to extend our contract with Concentrix and HMRC is redeploying 150 staff so that customers can get through to advisers and resolve any issues about their claim."
Ms Haigh, who has campaigned against the firm's running of the system, said the contract should now be brought back in house.
"This is a failing contract and a firm clearly not fit to conduct checks of this kind. And it is people trying to do their best – working hard, raising a family – who through no fault of their own are finding themselves at the sharp end of what appears to be a ruthless 'guilty until proven innocent' policy for the millions on tax credits who this firm is pursuing," she said.
"Arbitrary cancellation of payments without proof, phantom letters which recipients never receive, accusations that they are in relationships with people they have never heard of.
The most ridiculous reasons people had their benefits sanctioned

Show all 16
"Single parents having to skip meals or keep their kids back from school because they cannot afford the uniform because their tax credits have been wrongly cancelled.
She added that the problems were not "one-off, exceptional cases" but rather "indicative" of the company's way of operating.
A Concentrix spokesperson defended the company's record and said it had saved taxpayers £300m in fraud and error throughout the course of its contract.
"We have operated professionally at all times and within the guidance set by HMRC. The HMRC statement not to renew the contract attacks our professional credibility, and the commitment of our staff who have performed determinedly, despite the issues with HMRC policies and procedures," he said.
"In addition, throughout the contract, Concentrix has employed good hard-working people within the UK, at Concentrix expense, in order to staff phone lines and handle customer calls which were agreed by HMRC and were based on HMRC assumptions.
"To be clear, we have answered significantly more calls than planned with HMRC. Throughout the contract we have not been incentivised to make wrong decisions for claimants and in-fact would be penalised heavily for failure to adhere to HMRC policies and procedures.
"Through the term of the contract we are pleased to have saved the taxpayer nearly £300m in authentic confirmed tax fraud and error which otherwise would have cost the taxpayer money."
Register for free to continue reading
Registration is a free and easy way to support our truly independent journalism
By registering, you will also enjoy limited access to Premium articles, exclusive newsletters, commenting, and virtual events with our leading journalists
Already have an account? sign in
Join our new commenting forum
Join thought-provoking conversations, follow other Independent readers and see their replies