Conservative candidate Kirsty Adams linked to 'gay cure' church that 'casts out demons'
Conservative also claims to have healed a deaf man using the power of prayer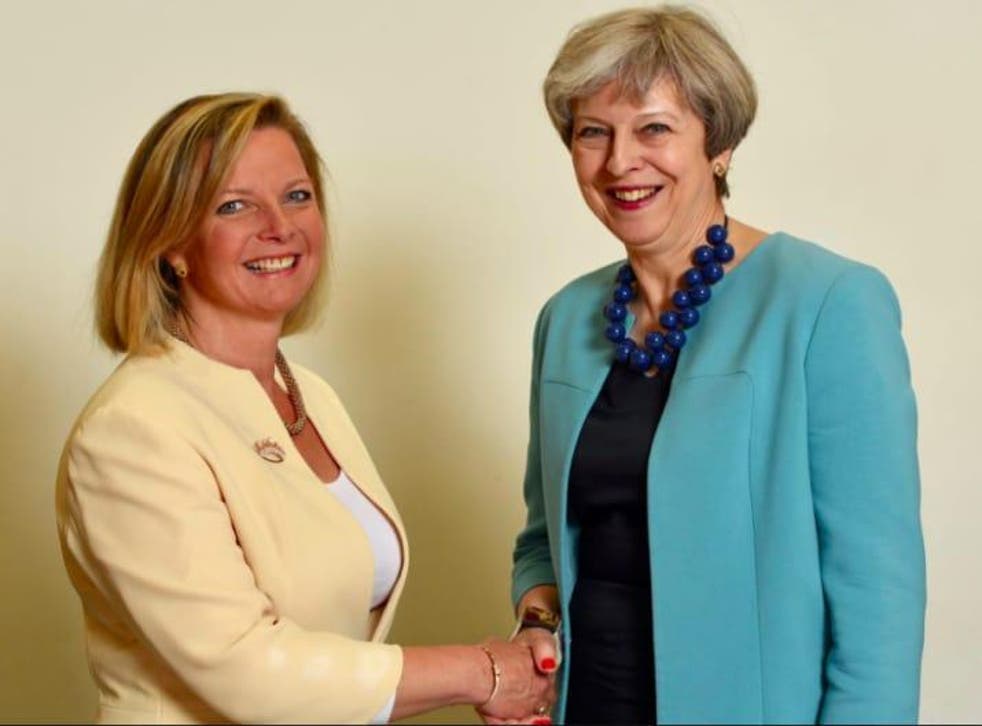 A parliamentary candidate contesting a marginal seat for the Tories has been linked with a church which has been accused of attempting to "cure" LGBT people.
Kirsty Adams is standing in Hove and Portslade, near Brighton, a constituency with a large LGBT population.
Ms Adams attended the evangelical Kings' Arms Church in Bedfordshire for many years, according to the Buzzfeed website. A 2010 investigation by The Observer exposed the church's attempts to "cure" gay and transgender members by driving out their "demons" through prayer.
Speaking out about her 'treatment' at Kings' Arms, one transgender teenager told the newspaper that a member of the Church tried to convince her she was "demonically possessed".
The woman also described church leaders "praying over me, calling out the demons. She really believed things like homosexuality, transsexualism and addiction could be fixed just by prayer, all in the name of Jesus."
As well as being a member of the congregation, Ms Adams gave speeches on behalf of the Church at events in 2009 and 2010.
In one of these speeches, she claimed to have healed a deaf man with her bare hands by channelling the power of prayer.
Her husband was also a director of the Church between 2010 and 2013, according to Companies' House records.
The constituency is currently represented by Labour MP Peter Kyle, who is gay.
He said: "People who think in the 21st century that being gay is something that needs 'curing' ... need to take a very long, hard think about their own grounding in modern life.
"The most offensive thing that someone standing for high office can do is not give somebody a straight answer to an honest question."
He added: "And regardless of how many LGBT people live locally this is a central issue to public debate and it is absolutely fair that a member of the public should know what somebody who aspires to parliament holds as their core views regarding equality."
Ms Adams said in a statement: "I supported the Government as they introduced same sex marriage four years ago, I am committed to all forms of equality.
"I value acceptance of people of all backgrounds, sexes and sexuality. My personal view is that I can't believe in 2017 that I would need to state the obvious, I have never been homophobic and find it disturbing to hear of people who are homophobic.
"The LGBT community in Brighton and Hove champion tolerance and fight injustice, I share their desire to make our community a place of acceptance.
"Theresa May said in the Conservative manifesto that it doesn't matter what you background is or who you are, we are here to give you the best chance in life to achieve your potential."
Join our new commenting forum
Join thought-provoking conversations, follow other Independent readers and see their replies