More key workers set to escape having to isolate after Covid app 'ping'
Meat processors reportedly told that help is on its way – as huge numbers of staff forced to stay home
Rob Merrick
Deputy Political Editor
Friday 16 July 2021 18:54 Comments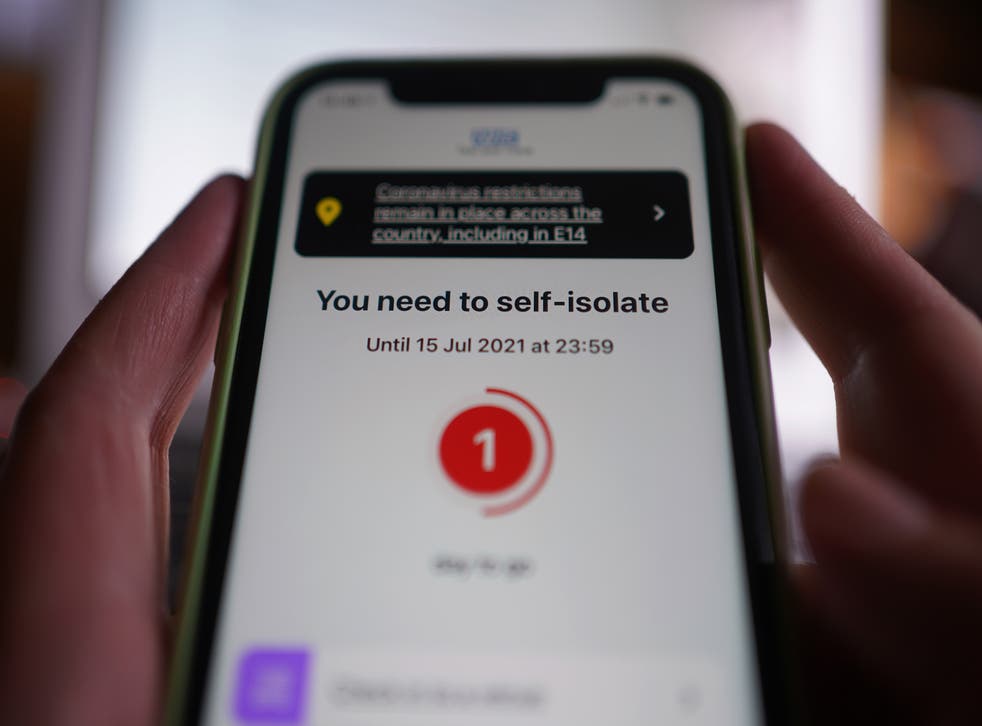 More key workers are set to escape being told to isolate after being "pinged" by the NHS app, No 10 has hinted.
Frontline NHS workers are already in line to be exempt from the rules, with a review underway – but that could now be extended to staff in industries such as food production.
"We are continuing to look at self-isolation exemptions," Boris Johnson's spokesman said, after meat processors were reportedly told that help is on the way to ease mass absenteeism.
Downing Street insisted it was still essential that people follow the isolation advice from the app – which will not be lifted, even for the fully vaccinated, until 16 August.
But the spokesman refused to say what workers should do if told to ignore it – or face the sack – saying they should "speak to their employer if they find themselves in that situation".
He also appeared to backtrack on the idea of reducing the sensitivity of the app – revealed last week – saying: "It is working as it is designed to do."
The potential shift on the consequences if pinged comes as up to a fifth of workers in companies are having to self-isolate – threatening the production of goods.
The number of people notified by the app in England and Wales has passed 500,000 in a single week, robbing businesses of staff they say.
About 700 workers have been told to isolate at Nissan and other carmakers, including Rolls-Royce, are thought to be considering changes to production schedules.
The British Meat Processors Association said absenteeism came "on top of the desperate shortage of workers that the industry is already suffering".
"Companies are having to simplify down their range of products to compensate for key skills being removed from their production lines," a spokesperson said.
"If the UK workforce situation deteriorates further, companies will be forced to start shutting down production lines altogether."
Clinical NHS staff are already exempt from isolation after receiving an alert from the app if they have worn appropriate PPE, which could be extended to other NHS workers by the review.
Asked about an exemption for the food production industry, the spokesman said: "I'm not going to get into hypotheticals industry by industry but, as I've said, we keep looking at the latest scientific evidence and data."
He again refused to say if the government believed predictions that millions will have to isolate in the weeks to come are correct, saying he was "not going to speculate".
And he rejected suggestions to bring forward the 16 August end date for the double-jabbed, saying: "It is as the health secretary set out in the House last week."
The spokesman also did not deny that the prime minister backs a new tax to tackle the social care crisis, with a cap on payments.
"I'm not going to start commenting on speculation. No decisions have been made and we will set out the details later this year," he said.
Register for free to continue reading
Registration is a free and easy way to support our truly independent journalism
By registering, you will also enjoy limited access to Premium articles, exclusive newsletters, commenting, and virtual events with our leading journalists
Already have an account? sign in
Join our new commenting forum
Join thought-provoking conversations, follow other Independent readers and see their replies