David Cameron's solution to the housing crisis: only affordable to those who earn more than £50,000
Charity Shelter says that the scheme will only work for those who are well off and not planning to start a family
Matt Dathan
Wednesday 07 October 2015 10:28 Comments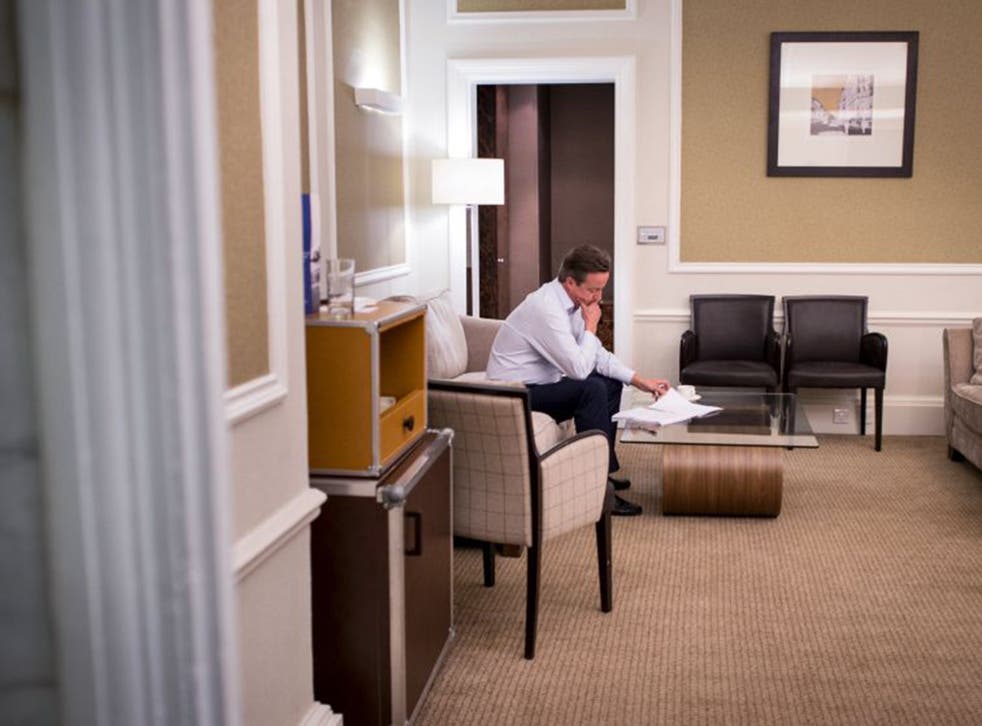 Only those earning more than £50,000 a year will be able to afford to buy one of David Cameron's 200,000 new "starter homes", according to housing charity Shelter, with the figure rising to £77,000 in London.
The charity calculated that the new scheme to increase lower-cost home ownership, which the Prime Minister will put at the heart of his first Conservative party conference speech as a majority leader, will be unaffordable for average income households in six out of ten English council areas.
For those who will be on the new living wage of £9 an hour in 2020, the homes will only be affordable in just 2 per cent of councils.
The research undermines Mr Cameron's pledge to help young people by turning "generation rent to generation buy".
Last year Mr Cameron pledged to build 100,000 a year and doubled it to 200,000 a year by 2020 in the Tory election manifesto.
Today he will set out in more detail how the Government will pursue a "national crusade to get homes built" by introducing incentives for developers to build more affordable homes by relaxing planning restrictions.
However Campbell Robb, chief executive of Shelter, said the new scheme would only benefit those already able to buy a home.
"You don't solve an affordability crisis by getting rid of the few affordable homes we're building, yet that's exactly what this policy will do.
"Today's announcement confirms our fears that Starter Homes costing up to £450k will be built at the expense of the genuinely affordable homes this country desperately needs. Our research has shown that these Starter Homes will too often only be 'affordable' for higher earners, not the millions of people working hard for an average wage who will be left stuck in expensive private renting.
"There's nothing wrong with helping people on to the property ladder, but the government has to invest in genuinely affordable homes to buy and rent for all of those on ordinary incomes who are bearing the brunt of this crisis."
Last year, 141,000 homes were built across the UK – just over half the number that experts say is needed to prevent house prices continuing to spiral.
In his speech, Mr Cameron will announce the first steps towards increasing housing supply by allowing developers to build affordable homes to sell – as well as to rent – under their planning obligations.
David Cameron's biggest controversies

Show all 8
Currently, developers are required to set aside a certain proportion of their site to be used for affordable rental properties – or pay councils to waive their obligation.
In future, they will be able to sell these homes at a 20 per cent discount on other properties in the same site. The Government will impose a cap of £450,000 in London and £250,000 elsewhere on the amount that developers can charge for these homes.
David Cameron's most awkward interviews
Register for free to continue reading
Registration is a free and easy way to support our truly independent journalism
By registering, you will also enjoy limited access to Premium articles, exclusive newsletters, commenting, and virtual events with our leading journalists
Already have an account? sign in
Join our new commenting forum
Join thought-provoking conversations, follow other Independent readers and see their replies