Isis: UK in 'top tier' of targets, David Cameron tells MPs in air strikes debate
The Prime Minister said air strikes in Syria were a 'vital element' in defeating Isis and an important step to ensure Britain does not 'subtract' its national security to its allies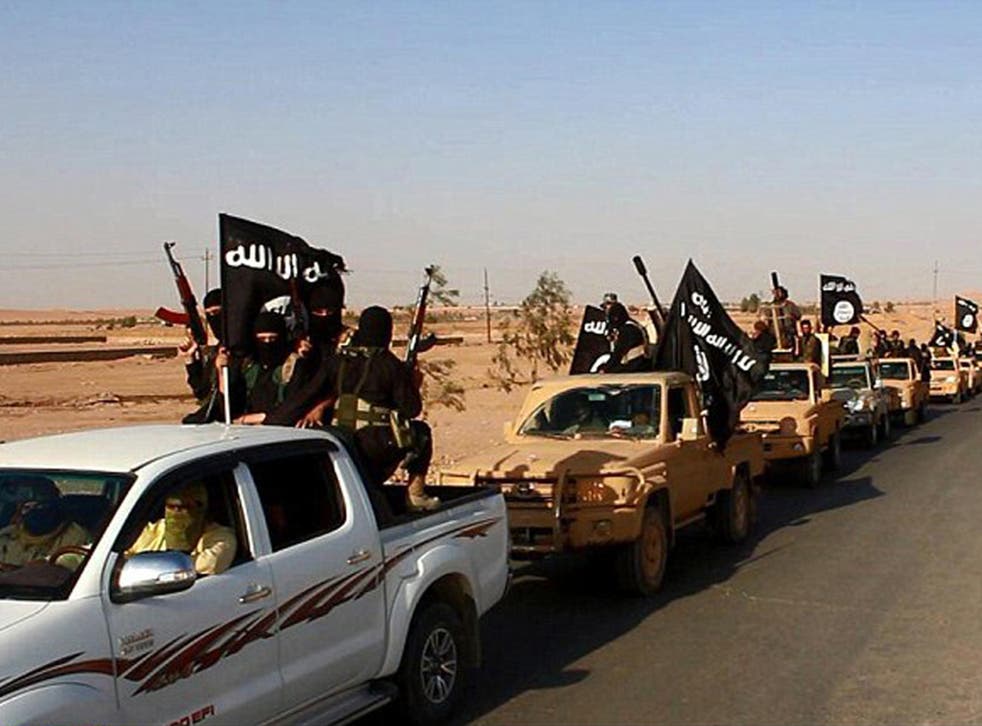 Security chiefs have found that Britain is among the "top tier" of countries that Isis is targeting, David Cameron has told MPs as he warned the UK will "never be safe" until the Islamic terrorist group is defeated.
Setting out the case for Britain joining allies in bombing Isis targets in Syria, the Prime Minister said the advice from senior intelligence officials was clear that the "risks of inaction are greater".
Air strikes was a "vital element" in defeating Isis, Mr Cameron said, but acknowledged that it should be just one part of a comprehensive plan in the fight against Islamic terrorism in the Middle East.
Mr Cameron delivered a statement in the House of Commons after setting out a detailed, 32-page response to the influential Foreign Affairs Committee report on military action in Syria.
In it he said Isis was "not a threat that can be negotiated away" and the only way to confront the threat of further terrorist atrocities in the West was "to deal with that reality" and "address the threat we face".
He said the UK "cannot afford" to stand aside and "subtract" its national security to allies.
The Prime Minister wants to persuade MPs to back military action before calling a vote in the Commons and he made clear he would only go to a vote if he was confident of winning a convincing majority.
Whether or not Labour MPs back military action will play a crucial role, given that around a dozen Tory MPs are expected to oppose air strikes.
Much will depend on whether Jeremy Corbyn decides to back military action, which is unlikely given his long-standing opposition to intervention.
If he decides to oppose air strikes, Mr Cameron will rely on enough Labour MPs to rebel against the party line - a tough hurdle to overcome if Mr Corbyn decides to whip the vote, as he has insisted he would.
The Labour leader told MPs there was "no doubt" that Isis "poses a threat to our own people," but said the key question was whether air strikes would reduce or raise that threat.
However he received a major boost from Crispin Blunt, the chair of the Foreign Affairs Committee who had previously opposed military action but said he was now in favour of Mr Cameron's plan.
He said: "In the light of Vienna and your response to the committee, it's now my personal view, on balance, the country would be best served by this House supporting your judgment that the United Kingdom should play a full role in the coalition to best support and shape the politics, thus enabling the earliest military and eventual ideological defeat of Isil."
In pictures: Russian air strikes in Syria

Show all 19
Angus Robertson, the SNP's Westminster leader, said his party's 54 MPs will oppose air strikes in Syria because "key questions remain unanswered".
MPs opposed to military action raised concerns over the failure of Britain's recent record on foreign intervention, such as the Iraq War, and warned that bombing Isis would strengthen President Assad's regime, who Mr Cameron wanted to bomb in 2013.
Britain was only prevented from taking action against President Assad after MPs voted against the Government - a humiliating loss for Mr Cameron that has plagued his attempts to win backing for intervention in Syria ever since.
In the response to the FAC report, Mr Cameron acknowledged that military action was "only one element" of what was required to defeat the "appalling terrorist death cult".
The RAF has been bombing Isis targets in Iraq since MPs voted overwhelmingly in favour of action last autumn.
Explaining his argument in favour of extending British air strikes into Syria, Mr Cameron told the Committee: "The threats to our interests and to our people are such that we cannot afford to stand aside and not to act."
The cross-party committee warned earlier this month there should be no extension of airstrikes into the country without "a coherent international strategy that has a realistic chance of defeating Isil and of ending the civil war in Syria".
In his response on Thursday, Mr Cameron wrote: "One thing is clear: the threats to our interests and to our people are such that we cannot afford to stand aside and not to act.
"With a political solution to the Syria conflict finally a realistic prospect; with greater international consensus than ever before on the global threat posed by Isil; with the terrible cost of Isil's brutality increasingly being seen on the streets of Paris, Beirut and elsewhere; and with the very real threat Isil poses to UK citizens, I believe that we should extend our military campaign against Isil into Syria."
However, Mr Cameron faces a tough task in winning the convincing majority he said is needed for action.
Liberal Democrat leader Tim Farron said that Mr Cameron would have to provide "much more evidence" that moderate forces on the ground "are sufficient and have the capability and the credibility" to deliver what was needed in the fight against Isil.
Mr Farron also demanded to know whether there were any plans for no-bomb zones and safe havens for innocent civilians caught in areas under IS control.
Julian Lewis, the chairman of the Defence Committee, remains sceptical to air strikes in Syria, questioning the Prime Minister's claim that 70,000 "credible" moderate Syrian forces exist who could take over and hold Isis-held territory following air strikes.
And veteran Labour MP Dennis Skinner insisted Britain must avoid intervention in Syria, saying: "Enemies to the left of us, enemies to the right. What a crazy war - keep out."
Join our new commenting forum
Join thought-provoking conversations, follow other Independent readers and see their replies