Disabled Labour delegate asked to move to make way for party's 'bright young things'
Bernadette Horton, a disabled Labour Party delegate, claims conference organisers asked her to move before Ed Miliband's speech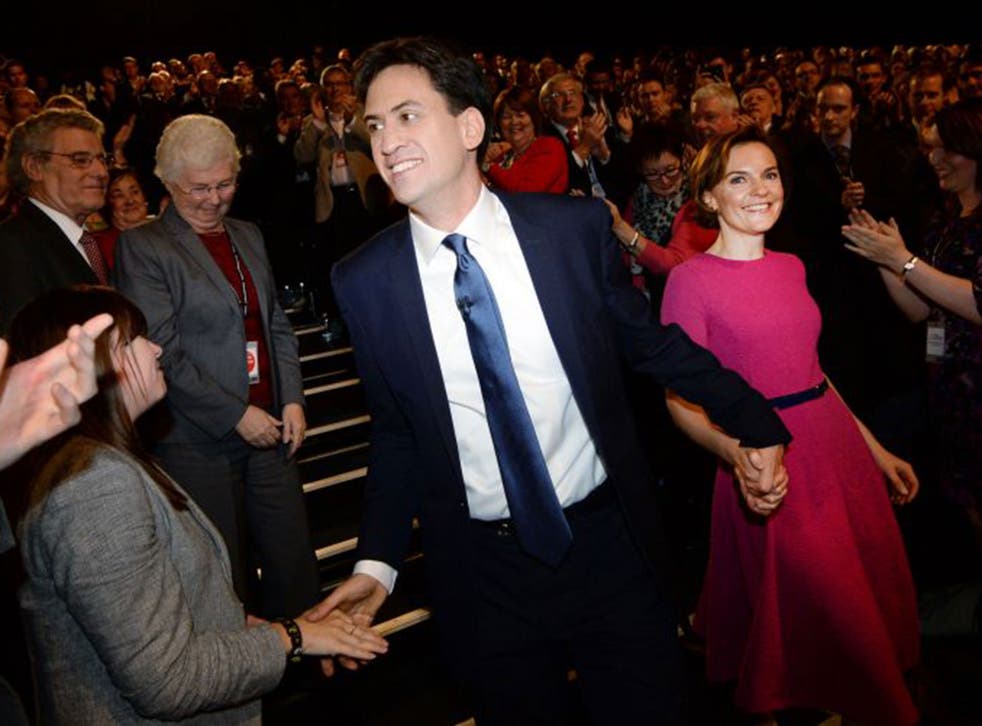 A disabled Labour Party member claims she and others were ejected from their reserved seats in order to make room for "bright young things" at the party's conference in Manchester on Tuesday.
Bernadette Horton, a 47-year-old Labour Party member who cannot walk without crutches, fell over after conference organisers made her and two other partially disabled individuals move from their reserved seats.
Ms Horton, who has been a Labour Party member for three years, said: "The way we were treated by a party that sets itself up for the most vulnerable was appalling."
The Labour delegate, who works as a career for her autistic son, alleges she and others were moved - despite stewards explaining to conference organisers the floor seats were reserved for disabled delegates – because Ed Miliband was due to pass the seats on the way out.
"I noticed at the end when Ed did walk past there were all the bright young things sitting in the disabled reserved seats and shaking hands with him," she said, "while we couldn't get anywhere near him."
"Disabled and careers were not mentioned in the speech at all and the feeling among us all of literally not having a seat at the table was very strong," Ms Horton said.
"I am flabbergasted that the Labour party are treating its delegates as second class citizens."
Ms Horton, who was seriously injured in a car accident four years ago and walks with crutches as a result, explained after she fell – attempting to climb the stairs to new seats rows behind their reserved ones – party organisers "panicked".
Afterwards, seats for Ms Horton and the two other disabled individuals were found elsewhere in the conference hall.
A Labour party spokesperson claimed no formal complaints had been lodged, although he did concede that some individuals had been moved from their original seats to ones further down the same row because they would be near an area busy with press and photographers.
In a statement, the spokesperson said: "The Labour Party takes access for disabled delegates and visitors at our conference very seriously."
John McDonnell, MP for Hayes and Harlington, confirmed he will raise events with Labour's general secretary to ensure "this doesn't happen ever again."
"I learnt of the incident because people tweeted me to let me know," he said. "I have been campaigning in and outside Parliament and supporting direct action by DPAC and Black Triangle on disability issues."
He said: "This all sounds appalling and should never happening again."
Join our new commenting forum
Join thought-provoking conversations, follow other Independent readers and see their replies