Zac Goldsmith says Dispatches' 'weak' investigation of Momentum will only help Jeremy Corbyn
Conservative MP calls media impartiality into question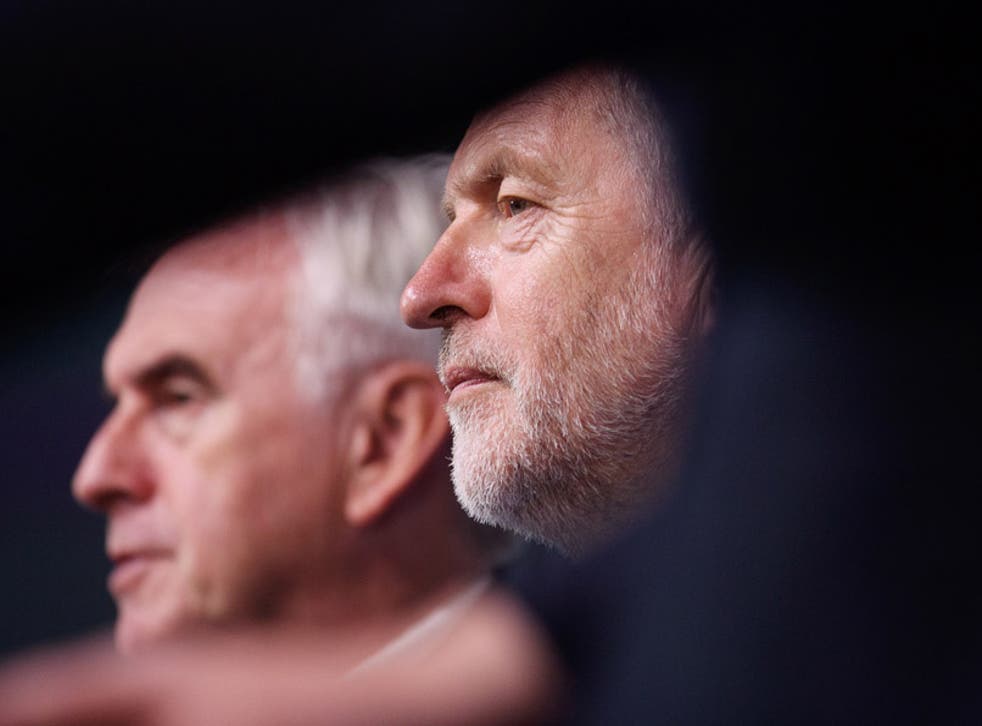 Conservative MP Zac Goldsmith hit out at the Channel 4's Dispatches programme on Monday night, in which reporters secretly filmed activists in Labour's grassroots movement Momentum, which supports Jeremy Corbyn.
The Battle For The Labour Party, as the programme was titled, promised to expose the "army of grassroots supporters backing the Islington MP", and show how the group "misused" funds.
But the programme generated a wave of criticism after viewers were unimpressed by the documentary.
Mr Goldsmith, who lost to Labour's Sadiq Khan in the London mayoral election, has previously said the Tories should consider Mr Corbyn a "serious" threat at a general election.
He tweeted: "Dispatches was weak. It will only reinforce the view that the establishment wants to trash Corbyn. Suspect it'll have the opposite effect."
Research published earlier this month revealed that the majority of the public believe the media is deliberately biased against Jeremy Corbyn and seeking to portray him in a negative light.
It followed an academic study by researchers at Birkbeck, University of London, which said the media had shown a "persistent imbalance" against the Labour leader.
In July researchers at the London School of Economics published a report which found that 75 per cent of press coverage "misrepresents" Mr Corbyn.
Former deputy Prime Minister John Prescott said "they should have called it The Battle To Stay Awake", as many people complained the programme was boring.
Guardian columnist and Corbyn supporter Owen Jones tweeted: "Well Dispatches was an absolute embarrassment. If you're going to do a hatchet job and find nothing, why bother broadcasting it."
In a statement, Momentum said the programme revealed nothing that couldn't have been found out by asking the organisation.
The statement added: "The whole affair raises questions about the impartiality of the broadcaster and the production company who made the programme, and since this is the second time it's happened, shows we're more likely to be infiltrated by journalists than Trotskyists."
But Channel 4 defended the programme, describing it as a "vital piece of investigative journalism".
Labour leadership contest: Jeremy Corbyn vs Owen Smith

Show all 8
A spokesperson said: "Channel 4 has a remit to deliver high quality news and current affairs, and a track record for investigative journalism and holding those in power to account. This is a vital piece of investigative journalism, on an issue of critical national importance to everyone in the UK particularly in a period of political flux."
Register for free to continue reading
Registration is a free and easy way to support our truly independent journalism
By registering, you will also enjoy limited access to Premium articles, exclusive newsletters, commenting, and virtual events with our leading journalists
Already have an account? sign in
Register for free to continue reading
Registration is a free and easy way to support our truly independent journalism
By registering, you will also enjoy limited access to Premium articles, exclusive newsletters, commenting, and virtual events with our leading journalists
Already have an account? sign in
Join our new commenting forum
Join thought-provoking conversations, follow other Independent readers and see their replies