Eight police forces launch investigations into Tory general election 2015 fraud accusations
A series of police forces have said they will launch investigations into the allegations the Conservatives broke electoral spending rules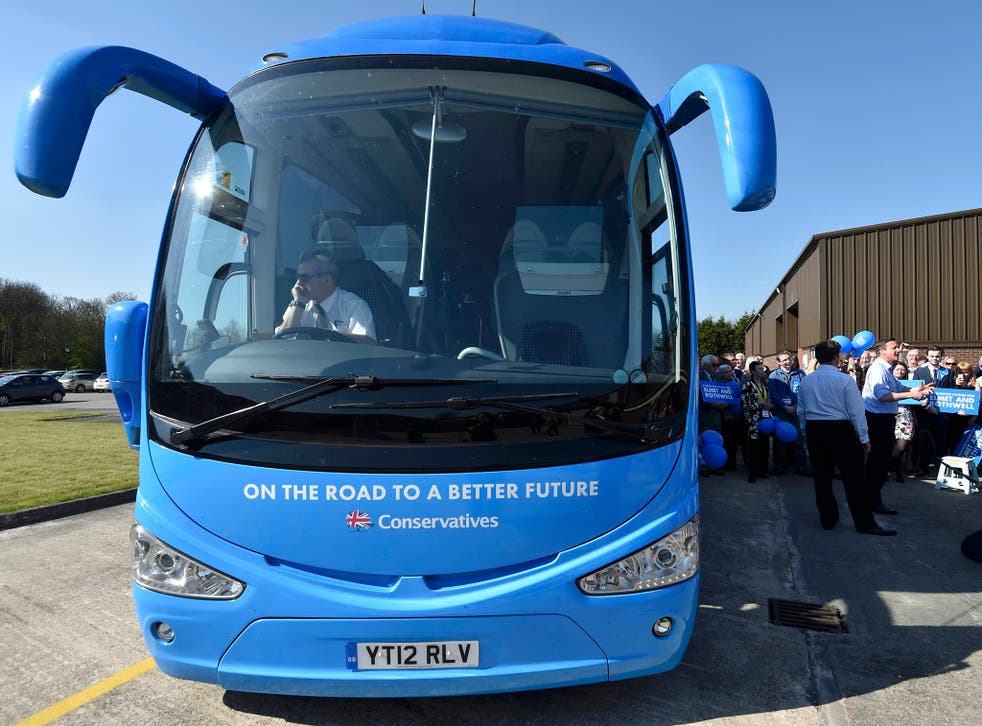 Eight police forces have launched investigations into an allegation of electoral fraud relating to the 2015 general election, amid claims the Conservative Party broke electoral spending rules.
The party faces claims it failed to record accommodation costs for bussing activists to key constituencies as part of candidates' spending, instead recording them as part of national campaign spending.
Up to 29 Conservative candidates are thought to have benifitted from the Tory "Battlebus" campaigns.
General election 2015: Polling day

Show all 16
A series of police forces have said they will launch investigations into the allegations, including Gloucestershire Police, Devon and Cornwall Police, Cheshire Police and West Yorkshire police.
Derbyshire Police, Greater Manchester Police, Northamptonshire Police and Staffordshire Police are also actively investigating allegations, the BBC reported.
The BBC also reports a further four forces are awaiting further information.
The best calamities and gaffes of Election 2015
The investigation comes after the Electoral Commission met with police and prosecutors on Wednesday to ensure they did not run out of time to launch possible criminal investigations into the Conservative's 2015 general election campaign funding.
The Commission believes its ongoing probe into alleged breaches of reporting obligations will take at least another month - potentially taking it past the one-year time limit for launching criminal proceedings.
Tory anti-corruption "tsar" Sir Eric Pickles, a former party chairman, said the Conservatives were confident everything during the 2015 election was "above board" and said he had "complete confidence" in the team who organised the submission of expenses.
"I'm told that the party is confident that it will be able to successfully demonstrate that everything was above board but I have no inside knowledge inside the party on this," the former Cabinet minister told BBC Radio 4's The World At One.
"These are matters that are quite normal in politics, I don't have any inside knowledge, I don't know, I haven't seen how the forms were filled in, but I know the people that did this and they are very professional and I've got complete confidence in them."
Additional reporting by Press Association
Join our new commenting forum
Join thought-provoking conversations, follow other Independent readers and see their replies