Election 2017: Labour remains the dominant party of London with five point lead over Tories, says latest poll
But Jeremy Corbyn's party could be on course to lose at least four seats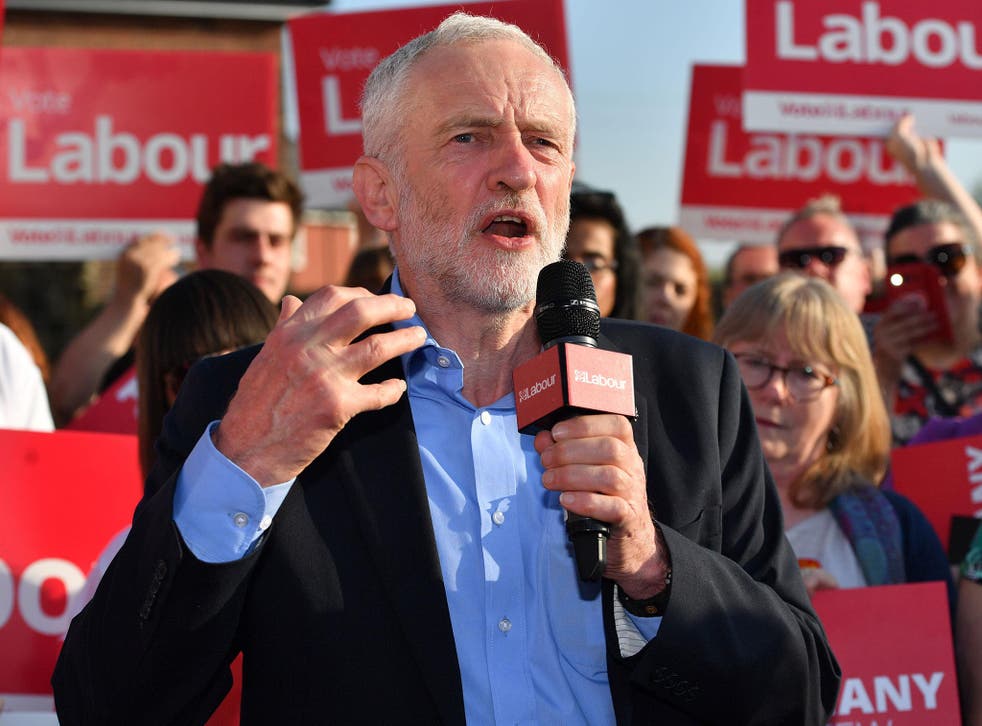 Jeremy Corbyn's Labour remains the dominant party in London, a new poll has shown.
Labour leads in the capital by 41 per cent to the Tories' 36 per cent, according to a YouGov poll for the Evening Standard.
Meanwhile the Liberal Democrats are on 14 per cent, Ukip are on six per cent and the Green party are on three per cent, according to the poll of 1,040 Londoners.
A leaked draft of Labour's election manifesto shows the party will pledge to renationalise the railways and Royal Mail, spend an extra £6bn-a-year on the NHS and abolish university tuition fees.
In 90 seconds: Corbyn launches Labour's official General Election campaign
However, Labour could be on course to lose at least four seats in London as the collapse of Ukip benefits the Tories, the Evening Standard reports.
The party's nine-point lead over the Conservatives in the 2015 election has fallen to a five-point lead.
It comes as a Kantar Public poll showed Theresa May's lead over Labour had been cut by eight points.
UK General Election 2017

Show all 47
But the Tories still hold a big lead over the Labour Party, according to a separate YouGov opinion poll for The Times.with the Conservatives at 46 per cent against Labour's 30 per cent.
Ms May is asking voters to strengthen her hand as she seeks a mandate for her plan to implement the result of last year's Brexit referendum by leaving the European Union's single market.
Her party made big gains in local elections last Thursday at the expense of the Labour party and polls published at the weekend, conducted beforehand, showed her with a commanding lead of up to 19 per centage points.
The Prime Minister has a working majority of less than 20 seats in the 650-seat parliament, but polling analysts have predicted she could increase that number by as many as 100 at the 8 June election.
Join our new commenting forum
Join thought-provoking conversations, follow other Independent readers and see their replies