Election 2017: Theresa May 'refuses to take part in local and regional interviews'
Prime Minister has opted to not participate in a series of media appearances in the run up to the general election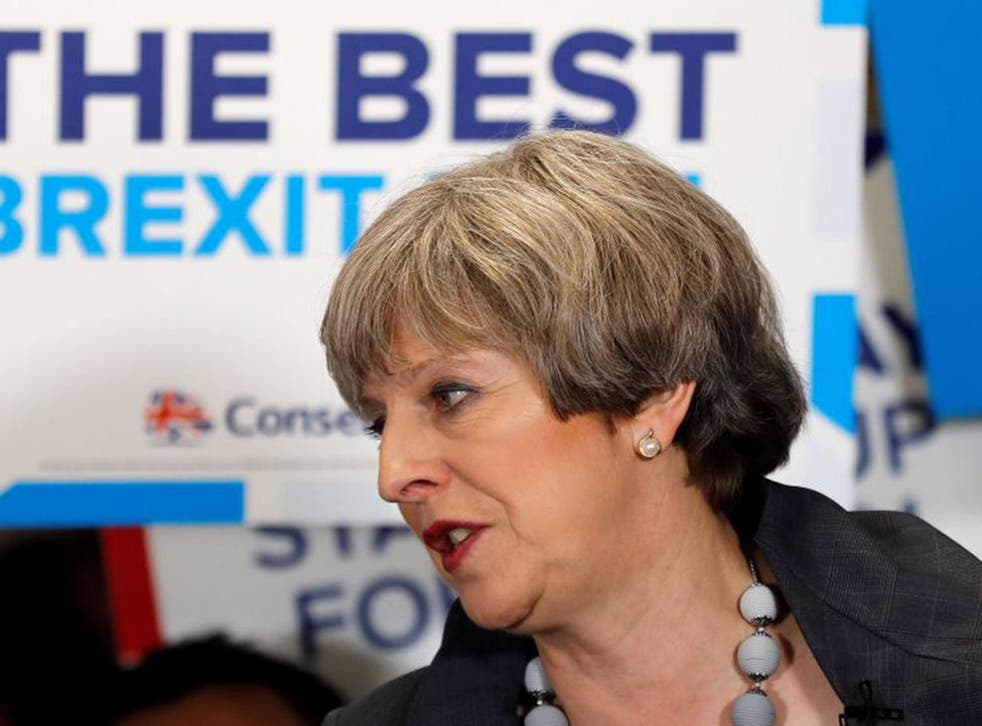 Theresa May has reportedly refused to take part in a series of local radio interviews in the run up to the general election.
The prime minister is also said to have cancelled interviews with regional political editors at the BBC.
A member of staff at the corporation, who wished to remain anonymous, contacted Guardian columnist, Owen Jones with the news via email.
They said leaders of other parties had agreed to be interviewed and staff had been told not to comment publicly about the prime minister's withdrawal.
"Jeremy Corbyn and the leaders of Green, LD and UKIP have all responded to BBC interview requests for the Local Radio network – as well as interviews with regional TV political editors," the email reads.
"Today, I learn that Mrs May's team have confirmed she won't be doing the same. No Local Radio interviews (not even a pooled one for the network), no regional political editors interviews and no interview for the All England Show (a networked evening programme across the LR stations)."
Ms May has already been accused of avoiding political discussion after she refused to participate in the leaders debate and sent Home Secretary Amber Rudd in her place.
People took to social media to criticise the Prime Minister for opting out of the debate and #wherestheresa was trending on Twitter during the event.
Ms May has also reportedly refused an interview on BBC Radio 4's Woman's Hour and is instead sending the Secretary of State for Education, Justine Greening.
All the main party leaders, bar Mr Nuttall and Ms May, have accepted invitations to appear on the show.
UK General Election 2017

Show all 47
A string of national polls have indicated the huge lead Ms May had over Mr Corbyn when the election was called has been cut drastically, while seat projections have pointed to a hung parliament.
Voting intention compiled by YouGov put the Tories in the lead on 42 per cent and Labour three points behind on 39. This is a far cry from the 24 point lead seen when Ms May first called the general election.
The Independent has contacted the Conservative party for a comment and sought clarification from the BBC, but none had arrived at the time of publication.
Join our new commenting forum
Join thought-provoking conversations, follow other Independent readers and see their replies