Election result: What is 'confidence and supply' deal and what will it mean for Theresa May?
Conservatives prepare to enter arrangement with DUP after failing to win Commons majority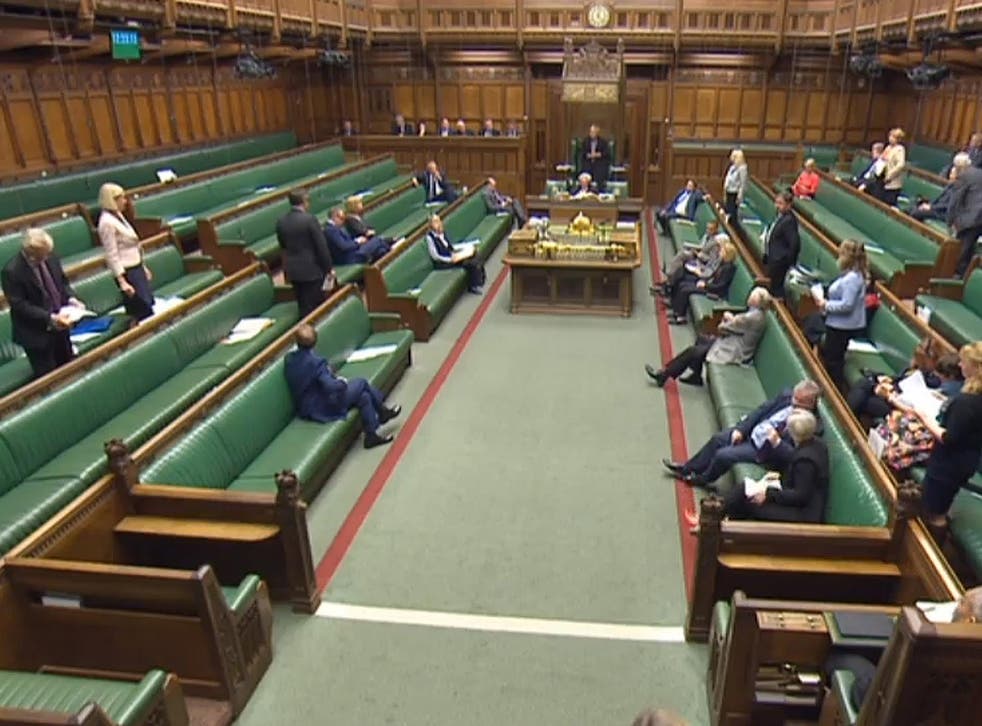 Theresa May's premiership is hanging in the balance after the Conservatives failed to gain a House of Commons majority in Thursday's general election.
Shock election losses saw the Tories enter negotiations with Northern Ireland's Democratic Unionist Party in a bid to shore up the Prime Minister's weakened Government with a "confidence and supply" arrangement.
However the deal has sparked a furious backlash over the DUP's record on issues including LGBTQ+ rights and abortion, and how the arrangement could jeopardise Northern Ireland's peace process.
The deal is set to be tested when the Commons meets, with Labour's Jeremy Corbyn vowing to try to bring down the Government by defeating Ms May in Parliament.
But what is a "confidence and supply" arrangement? And what will it mean for the next Government?
A "confidence and supply" arrangement is a far looser deal than a formal coalition or pact. It is unlikely to involve the DUP taking up any ministerial roles, and does not commit either party to a set programme of policies.
It means the DUP's 10 elected MPs would back the Government on confidence votes and budget or supply votes, preventing the governing party from being brought down by motions of no confidence, but could potentially lead to other issues being decided on a vote-by-vote basis.
However unlike a coalition, the agreement is not binding and "confidence" could be withdrawn by the DUP if they so chose, making the deal much less stable than a formal agreement.
For the Tories, the deal means they will not face defeat at every turn, and are able to cling on to power. For the DUP, the arrangement puts them in a hugely advantageous position by giving them a bargaining chip to secure concessions on specific policies.
Concerns have been raised over the agreement for a number of reasons, including how it will impact on Northern Ireland's peace process.
The Good Friday Agreement commits the UK government to demonstrate "rigorous impartiality" when dealing with competing political views in the region.
In subsequent agreements, the Government has cast itself as an independent arbitrator in negotiations between the local parties.
General Election 2017: Big beasts who lost their seats

Show all 7
However the Government's adherence to that position will clearly be brought into question if its control of Parliament is dependent on a deal with the DUP, endangering ongoing talks to try reach a power-sharing deal in the region.
Northern Ireland has been without a devolved administration for three months as a result of deep divisions between the DUP and Sinn Fein over Ms Foster's botched energy scheme set to cost the taxpayer £500m, known as the "cash for ash" scandal.
The DUP's opposition to gay marriage and LGBT+ rights record has also been called into question by Scottish Conservative leader Ruth Davidson, who sought reassurances from the Prime Minister that the party would not be forced to make concessions on social issues.
Women's rights groups also expressed concern after Tory former cabinet minister Owen Paterson said his party may have to enter "a debate I suppose on further reduction of abortion times as medical science advances" as part of the agreement with the DUP, who staunchly oppose abortion being legal.
However the DUP has said its social conservatism is a devolved issue and would be seeking to pursue an economic agenda in any arranged deal with Ms May.
Join our new commenting forum
Join thought-provoking conversations, follow other Independent readers and see their replies