EU referendum: 'Extraordinarily strong' case for UK to stay in Union, says Britain's commissioner in Brussels
Lord Hill warned Eurospectics: 'You can't have your cake an eat it'
David Hughes Comments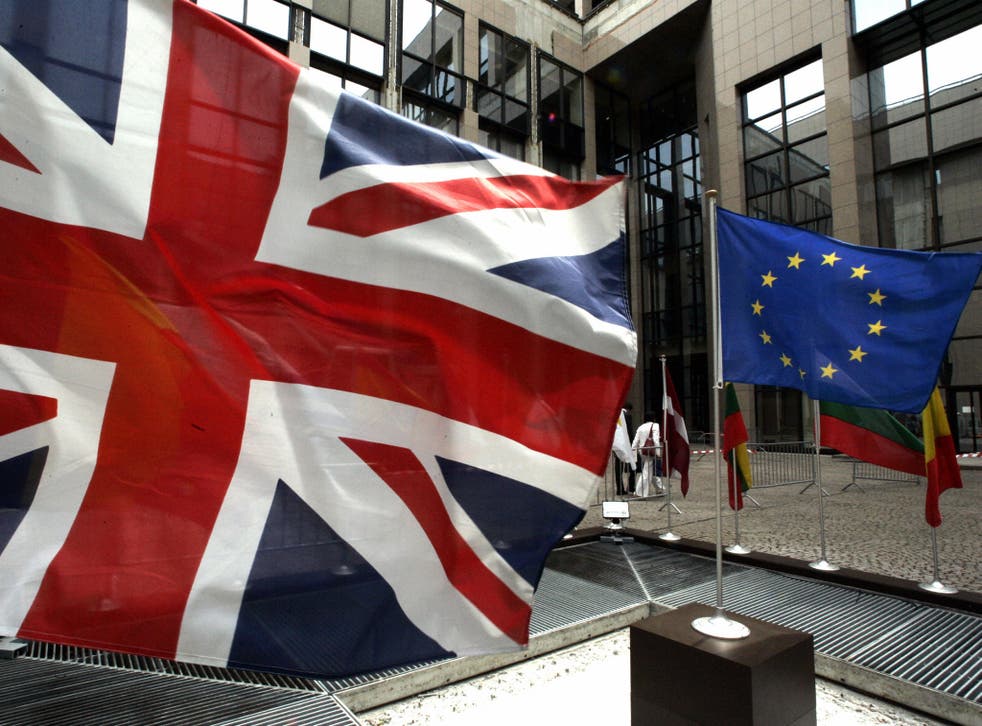 The case for the UK remaining a member of the European Union is "extraordinarily strong", according to Britain's commissioner in Brussels.
Lord Hill warned Eurosceptics "you can't have your cake and eat it", with the trade and business benefits of membership only available if the UK remains part of the union.
David Cameron's plans for an in/out referendum on membership by the end of 2017 received a boost as Labour dropped its opposition to the public vote.
The Prime Minister will host European Commission President Jean-Claude Juncker at his Chequers country retreat on Bank Holiday Monday before carrying out a whirlwind tour of continental capitals to set out his demands for reform.
Financial stability commissioner Lord Hill acknowledged that there was a "long way" to go before a deal could be reached on Mr Cameron's call for renegotiation, comparing exchanges so far to the opening overs of a cricket test match.
He told BBC Radio 4's The World This Weekend: "People who will be making the case in the UK and the EU of the business benefits of our membership, the benefits to Britain for geopolitics and for our diplomacy generally, the benefits to being able to try to deliver meaningful free trade agreements - either with the United States or with China - those to me all seem like an extraordinarily strong case to stay in."
He added: "It's true in politics, as in life, that you can't have your cake and eat it. You can't have easy access to a single market, you can't be part of free trade negotiations, you can't be part of an effective European diplomacy without being a full member of it."
Predicting a lengthy process of diplomacy with European counterparts, he said: "The whole history of negotiation is that one goes through a sequence where people say some things are possible, some things aren't possible and finally at some point you come to a resolution.
"We are a long way away from that. This is like the opening couple of overs of a five-day test match we have had so far. People are interested to know what's going to happen but I think we need to allow some time to elapse, allow the process to continue and then positions will clarify."
Business Secretary Sajid Javid said he remained confident Britain would secure the changes it desired, including limiting access to in-work benefits and tax credits.
He told the BBC's Andrew Marr Show: "The fact we're having this referendum that the British people have voted for - a straightforward in-out referendum before the end of 2017 - I think helps to concentrate the minds now of our European partners, so they will take us seriously on these issues.
"I think we've already seen the start of that process. We're not pretending it's going to be easy, we're going to need some patience but I think we'll get there."
Acting leader Harriet Harman said her party would support the legislation paving the way for the referendum, removing a potential obstacle to the public vote.
It marks an about-turn for the party, which had rejected the idea under Ed Miliband's leadership.
Press Association
Register for free to continue reading
Registration is a free and easy way to support our truly independent journalism
By registering, you will also enjoy limited access to Premium articles, exclusive newsletters, commenting, and virtual events with our leading journalists
Already have an account? sign in
Register for free to continue reading
Registration is a free and easy way to support our truly independent journalism
By registering, you will also enjoy limited access to Premium articles, exclusive newsletters, commenting, and virtual events with our leading journalists
Already have an account? sign in
Join our new commenting forum
Join thought-provoking conversations, follow other Independent readers and see their replies