EU referendum: Remain '80 per cent likely' to win European Union vote, as Leave odds lengthen
The Remain campaign has been given a 78 per cent chance of winning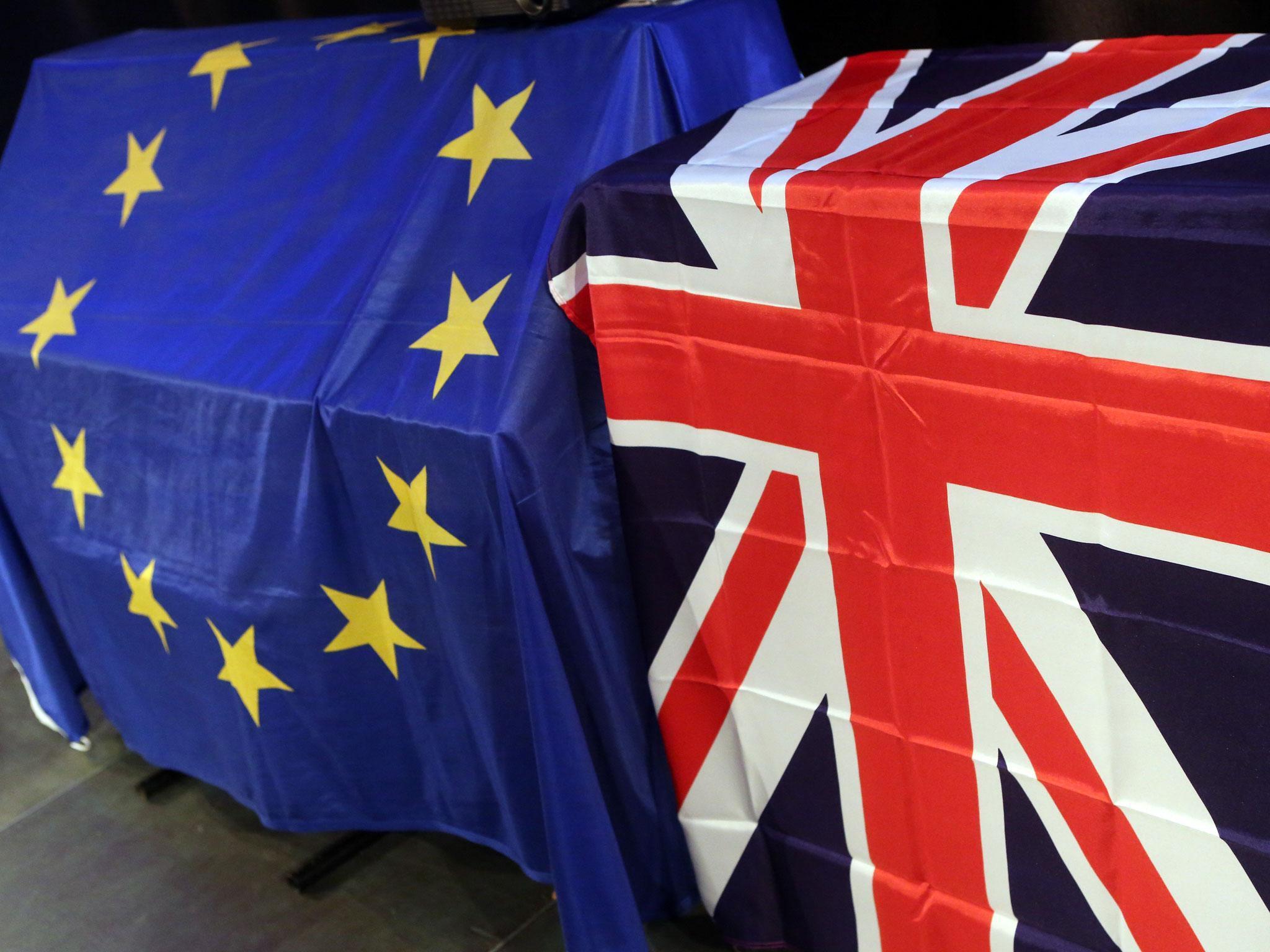 The odds have shortened on the UK voting to remain in the European Union on Thursday, as one bookie suggested a Remain victory was now 80 per cent certain.
The Remain campaign has been given a 77 per cent chance of winning by betting exchange firm Betfair, with odds of 2/7 at the time of writing.
A vote to leave is currently at 100/30, or a 23 per cent chance.
Around 78 per cent of all money traded on the Betfair Exchange market has been on a vote to remain.
What has the EU ever done for us?
Show all 7
The odds from the peer-to-peer betting platform are determined by customers rather than traditional bookmakers. The customers then make their bets or choose to oppose an option in the market.
Betfair spokeswoman Naomi Totten said the implied probability provides a "real time representation of what people think is going to happen".
"The accuracy of it depends on how much money is on the market," she said. "At the moment there's £43m on this market, which is the biggest political betting event we've ever seen."
All you need to know about the EU referendum
She added: "There is also now £1.2m matched on the Vote Percentage market, which is currently predicting that Remain will win between 50-55 per cent of the vote on Thursday.
"So the margin of victory could end up being very similar to the result of the Scottish Referendum in 2014 which saw a "No" vote win by 55.3 per cent."
Simon Clare of Coral said the latest odds suggested a Remain victory was now 80 per cent certain.
"If the money [people are betting] comes to something – as is happening here – you should respect that money.
"It might be close, but certainly the betting now does say the majority of people are going to vote Remain. I'm about 80 per cent confident because that's what odds of 2-9 say.
"I think the bookies have got it right. We don't get them all right, but we get them right more than we get them wrong."
He added: "The other thing that with this kind of event, you don't get fun money like you do with football and racing. People who bet on politics do so because they take it quite seriously and tend to be quite informed. Based on that, it feels like we will end up with a Remain vote on Thursday. "
The latest Survation poll for the IG Group gave the Remain campaign a slim lead over Leave.
It sees the gap between the two sides narrow even further with Remain on 45 per cent (no change) and Leave on 44 per cent (+2) commpared to a poll by the same company for the Mail on Sunday.
With undecided voters removed, the new poll suggests 51 per cent of people are planning to vote for Britain to stay within the EU and 49 per cent to leave..
Join our commenting forum
Join thought-provoking conversations, follow other Independent readers and see their replies