EU referendum: Poll reveals third of Leave voters believe MI5 conspiring with Government to stop Brexit
Around 30 per cent of Ukip voters and 22 per cent of Labour voters believe the government is working with security services to stop Brexit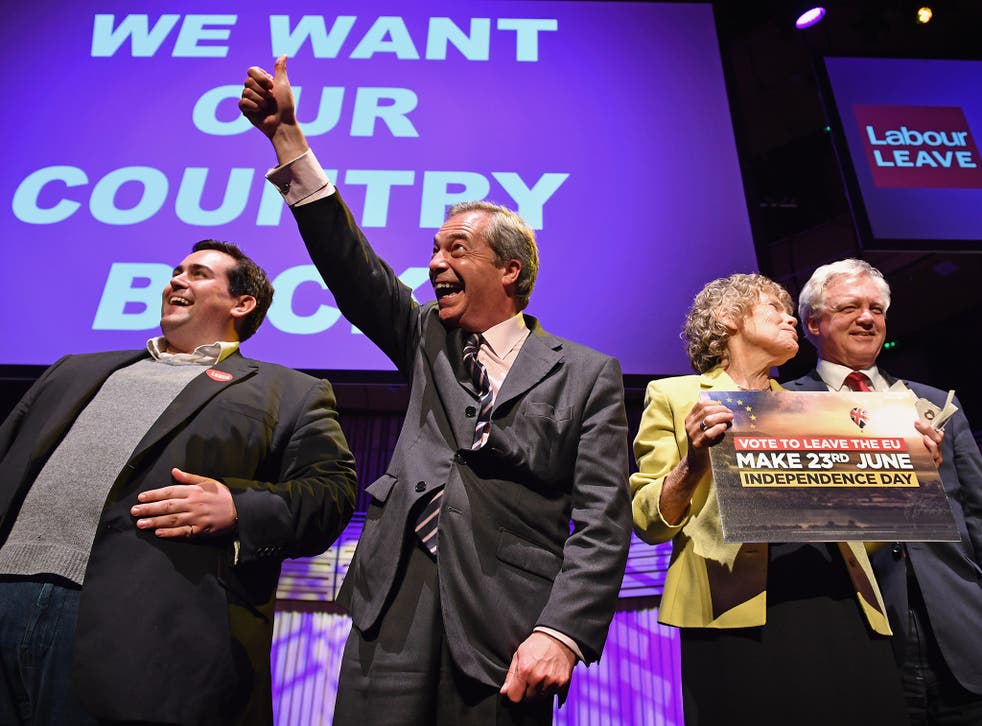 Nearly a third of Leave voters believe Britain's intelligence agency MI5 is in cahoots with the Government to stop Britain leaving the European Union, according to a new poll.
The poll, by YouGov for LBC, also found 28 per cent of all voters believe Thursday's referendum is rigged. A total of 64 per cent of Ukip supporters thought it was likely the referendum would be rigged, compared with just 16 per cent from the party who thought such an idea was "probably false".
In total, 21 per cent of those surveyed believed MI5 was working with the UK government to try and stop Britain leaving the EU. Around 40 per cent said this was "probably false" while 39 per cent opted for "don't know".
When broken down by political party, 30 per cent of those who voted Ukip at the 2015 general election thought this to be the case, closely followed by Labour voters on 22 per cent.
The extraordinary findings, appear to demonstrate an alarming lack of trust in the Government's conduct in the EU referendum campaign.
Another statement put forward by YouGov to voters said: "There are plans for further EU integration and enlargement that the EU is deliberately not announcing till after the referendum." Nearly half – or 49 per cent – believed this to be "probably true" while just 22 opted for "probably false".
What to believe about the EU referendum
It comes after Ukip leader Nigel Farage accused Downing Street of a "put-up job" after the former Conservative Party chair Baroness Sayeeda Warsi defected to the Remain campaign, citing "hate and xenophobia" as the reasons for her changing position.
Mr Farage said: "Baroness Warsi's 'defection' is typical Number 10 put-up job. She never wanted to leave the EU."
The unexpected findings come as the Remain campaign observed a significant boost in support among definite voters.
The latest ORB poll for The Daily Telegraph before the crucial vote found the Remain campaign attracted 53 per cent of definite voters while Leave had 46 per cent.
The poll shows an eight-point net reversal from last week, when Leave had a one-point lead among definite voters with 49 per cent of the vote compared to 48 per cent for Remain. It also found there was a large increase in the proportion of Remain voters saying they will definitely vote since the last poll, from 54 per cent to 69 per cent.
Join our new commenting forum
Join thought-provoking conversations, follow other Independent readers and see their replies