EU referendum: Vote Leave board members to step down after MPs' coup
Dominic Cummings and Matthew Elliot face demotion in 'Brexit' group to pave way for merger with Leave.EU campaign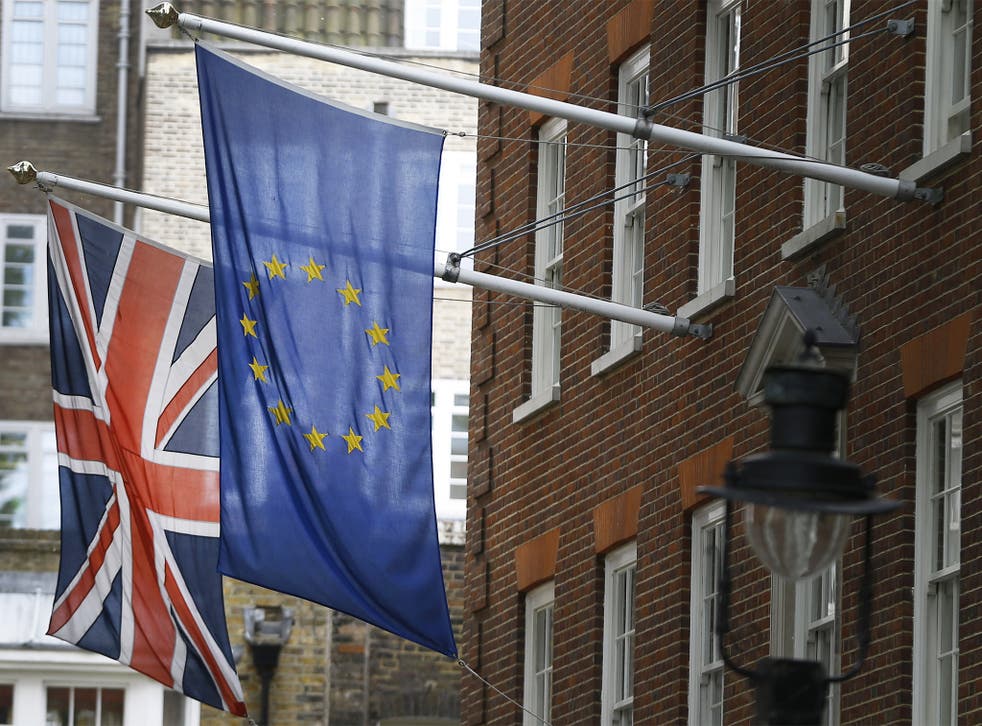 Two leading figures in the campaign for Britain to leave the EU have been sidelined in a coup led by MPs who want to heal bitter divisions in the Out camp.
Dominic Cummings and Matthew Elliott, who helped to set up the Vote Leave campaign, will step down from the group's board. The move could pave the way for a merger with the rival Leave.EU campaign launched by the multi-millionaire businessman Arron Banks, an ally of the Ukip leader.
Andy Wigmore, head of communications for Leave.EU, said : "They were the stumbling block, everyone around the table at a meeting last week was in agreement that we should work together, apart from Matthew and Dominic," he said. "Every party is involved in this who wants leave, we should all be pushing for the same thing. Merging the two groups is the strongest way to win a leave vote but if they still won't merge then we leave them behind."
Eurosceptic Tory MPs, who complained they had been frozen out by Mr Cummings, the campaign director, and Mr Elliott, the chief executive, failed in an attempt to remove them last week. In a compromise deal announced on Wednesday night, the two men will keep their current posts but will be demoted. They and Victoria Woodcock, the company secretary, will no longer sit on the organisation's board but will be able to attend its meetings. Insiders insisted this change was always planned and that Mr Cummings and Mr Elliott remained in charge of the day-to-day campaign, while the board would set the overall strategy.
The board will now be chaired by Lord Lawson, the former Conservative Chancellor, who could now become the public face of the Out camp. He will succeed the businessman John Mills, a Labour Party donor, who becomes deputy chairman.
Mr Elliott said: "Everyone on the campaign team looks forward to working closely with Lord Lawson, as we make our final preparations for the referendum campaign. His leadership and guidance will help us make the right decisions in the crucial weeks ahead."
James McGrory, spokesman for the In campaign Britain Stronger in Europe, said: "Sacking three board members and demoting their chairman is the sign of a flailing organisation which reacts to losing the argument by shuffling the deckchairs."
Join our new commenting forum
Join thought-provoking conversations, follow other Independent readers and see their replies