Former minister rejects Steve Hilton's claim EU 'blocked' extra parental leave
Exclusive: Coalition business minister Jo Swinson tells The Independent there is 'no conceivable universe' where the EU could prevent Britain from giving its new mothers and fathers extra time off
Adam Withnall Comments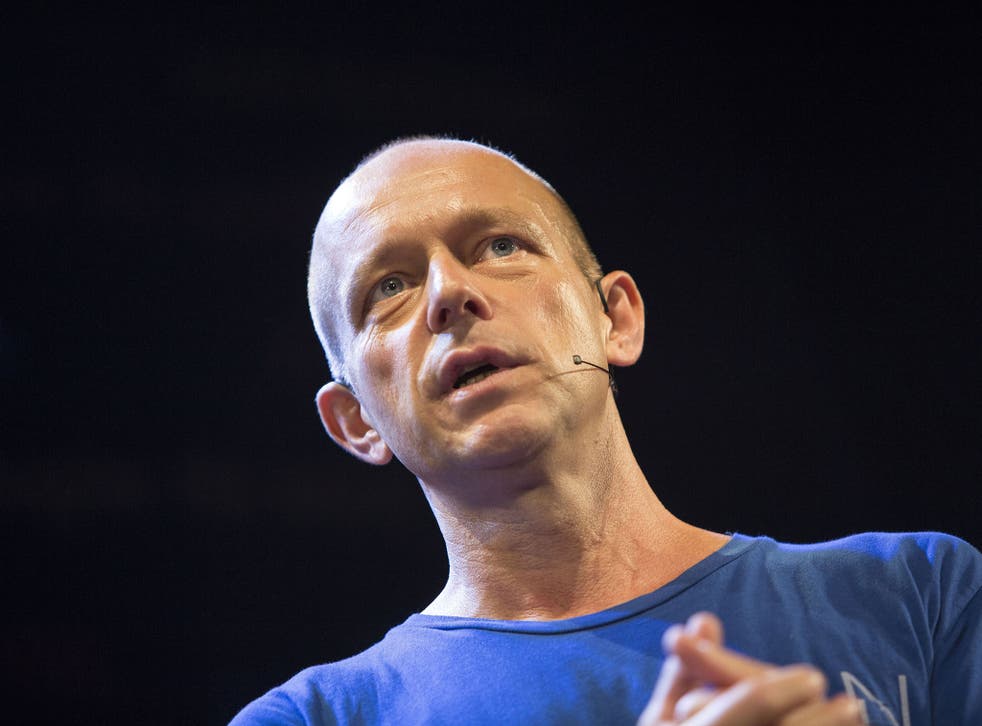 A former coalition business minister has called into question Brexit campaign claims that EU directives prevented Britain from offering more time off work for new mothers and fathers.
After Boris Johnson was criticised for claiming the EU limited the number of bananas in bunches sold in the UK, Steve Hilton has now suggested the EU "blocked" attempts by the Government to extend paternity and maternity leave.
David Cameron's former strategy guru, who has come out strongly in favour of Vote Leave, was defending himself against accusations the campaign wants to bring down "social Europe", including the right to paid holiday and maternity leave.
He said his aim was "totally [the] opposite", adding: "In government I wanted to EXTEND parental leave but BLOCKED by EU."
Jo Swinson, a former business minister whose portfolio in the Coalition included women and equalities issues, told The Independent there was no "conceivable universe" in which the EU could prevent Britain from offering workers extra parental leave.
And in a damning indictment of former colleagues in government who appeared to have changed their tune in the run-up to the EU referendum, Ms Swinson accused the likes of Boris Johnson of pursuing "personal ambition" above the best interests of the country.
Ms Swinson said that far from campaigning for more time off for new mothers and fathers, the Conservatives actually "fought tooth and nail" against a Liberal Democrat initiative to extend parental leave.
She said her party, led by Nick Clegg, had wanted to follow a successful Scandinavian trial which saw men take up a fairer portion of paternal leave if a greater number of weeks were offered to the couple as a whole.
"Maybe he (Mr Hilton) was negotiating on his side and it was blocked by his Conservative colleagues," she said.
"But in my time, it was very much the Conservatives who were fighting tooth and nail our attempts to make shared parental leave a success.
"The way EU directives work is that they set out a minimum number of weeks; if we wanted to offer more we would be able to," she added.
"I was minister from 2012 and parental leave was in my portfolio. I do not understand in what conceivable universe it could be true that the EU 'blocked' plans here."
Ms Swinson was a coalition minister for three years from September 2012, some months after Mr Hilton left Downing Street to work as a visiting lecturer in California, and as such did not have any personal dealings with the then-Tory special advisor.
Mr Hilton was not immediately available to explain his comments further when contacted by The Independent.
But comments like his and Mr Johnson's, Ms Swinson suggested, showed how "uninspiring" the tone of the EU debate has become.
"We desperately need to hear more about the positive case for Britain being a strong member of the EU," she said. "Yet as it is again in today's papers, the issue is reduced to a squabble in the Tory party and the fight for Tory leadership.
"The Conservatives should recognise that there is a greater national interest at stake here, and that this is about the future of the country."
Mr Hilton entered the EU debate last week with the claim that his former boss Mr Cameron was a "closet Brexiteer", an accusation the Prime Minister has described as "nonsense".
What has the EU ever done for us?

Show all 7
Writing in the Telegraph, Mr Hilton's former colleague and fellow Downing Street spin doctor Andy Coulson described the intervention as "a bit below the belt".
"The Prime Minister never said anything of the sort during my time working with him, and that was at a time when it would have been far less politically toxic for him to have expressed such a view," Mr Coulson said.
Ms Swinson, who after leaving government founded a consultancy to push for gender equality in the workplace, said she welcomed genuine contributions to the EU debate.
"I have respect for people who have been anti-EU their entire time in politics who are now making that case rationally, and you think 'Fair enough, that is probably what they really think'.
"But you also have people who it looks like are doing it for their own political ambitions. It is actually entirely un-statesmanlike for someone who inspires to lead the country to do that.
"Apart from anything else, this is supposed to be about what is best for Britain going forwards, and it is very disappointing to see the way Boris has conducted himself," she said.
Register for free to continue reading
Registration is a free and easy way to support our truly independent journalism
By registering, you will also enjoy limited access to Premium articles, exclusive newsletters, commenting, and virtual events with our leading journalists
Already have an account? sign in
Join our new commenting forum
Join thought-provoking conversations, follow other Independent readers and see their replies