Left-wing and right-wing parties unite in call for a fairer voting system
Ukip, the Green Party, the Liberal Democrats and the SNP have all called for proportional representation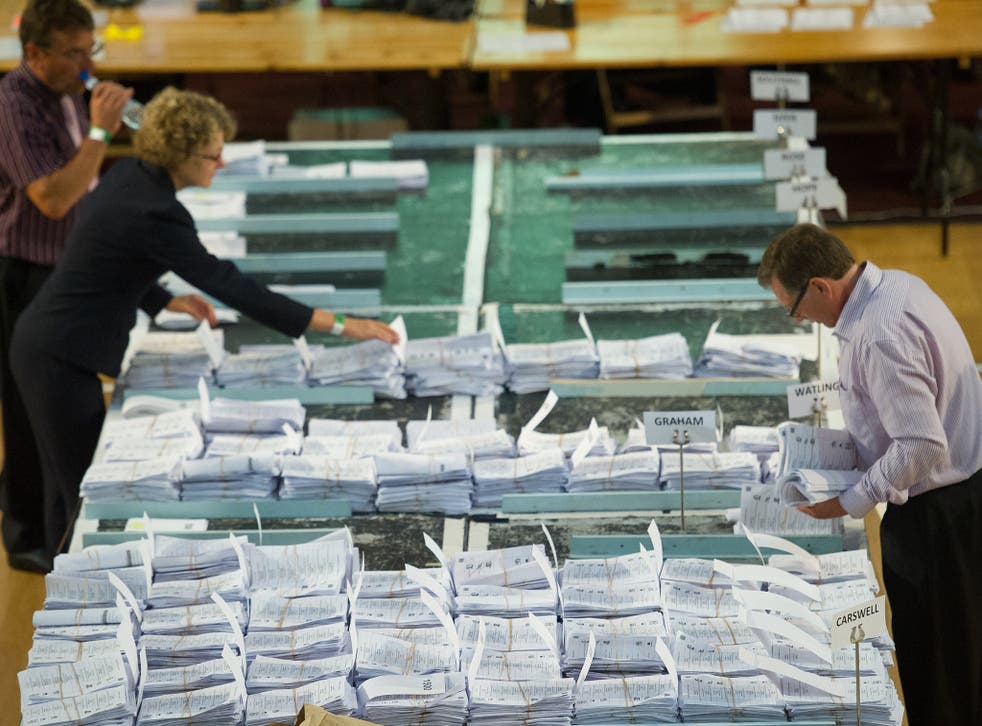 Parties from across Britain's political spectrum have called for reform of Britain's electoral system in the wake of a highly disproportionate election result that ignored the preferences of a large chunk voters.
Ukip, the Green Party, and the Liberal Democrats all won 12 per cent, 8 per cent and 4 per cent of votes respectively in Thursday's election – but none ended up with much more than 1 per cent of the seats.
"We have a deeply unfair electoral system," Green Party leader Natalie Bennett told the BBC.
"What we need, and what I suspect we'll see, is a huge public campaign. The Green party, if we did have a proportional system, would have 25 seats."
Writing for The Independent Ukip's outgoing leader Nigel Farage echoed Ms Bennett's comments from the other side of the political spectrum.
"We gained nearly as many votes as the SNP, the Liberal Democrats and Plaid Cymru added up together," Mr Farage explained.
"But only one Ukip MP has been returned to the House of Commons – a situation which most reasonable people would realise highlights the flawed nature of Britain's electoral system."
The Scottish National Party, which does well out of the current electoral system because its votes are all concentrated in one area, also supports proportional representation.
The party's leader Nicola Sturgeon said before the election that her party, which is now the third largest in parliament, would vote in favour of reform it was proposed.
"I believe strongly in proportional representation. I believe there should be a direct relationship between the percentage of votes a party wins and the percentage of seats they win in whatever parliament the election is for," she told the final BBC leaders' debate.
General election 2015: Polling day

Show all 16
"The polls suggest that my party might do well under first past the post on Thursday but I think if you believe in something in principle you should believe in that regardless of whether your party benefits from the current system."
The SNP already campaigns under a system of proportional representation when it competes in Scottish Parliament elections, where its won enough MSPs to form a majority government after the last election.
The Liberal Democrats have always supported proportional representation and the party's manifesto for the most recent election pledged to introduce it for both local government and Westminster elections.
Labour as a party does not support proportional representation though some figures, including potential leadership contender Chuka Umunna, have expressed support for it in the past.
Of all the parties, the Conservatives have traditionally been the most opposed to electoral reform.
Ukip and the Green Party both got one MP, while the Liberal Democrats got eight. The Conservatives won 36.9 per cent of the vote but over 50 per cent of the seats.
Join our new commenting forum
Join thought-provoking conversations, follow other Independent readers and see their replies