Government's flagship Starter Home housing policy will only help 5 per cent of renters, analysis finds
Campaigner have likened Starter Homes to a 'raffle'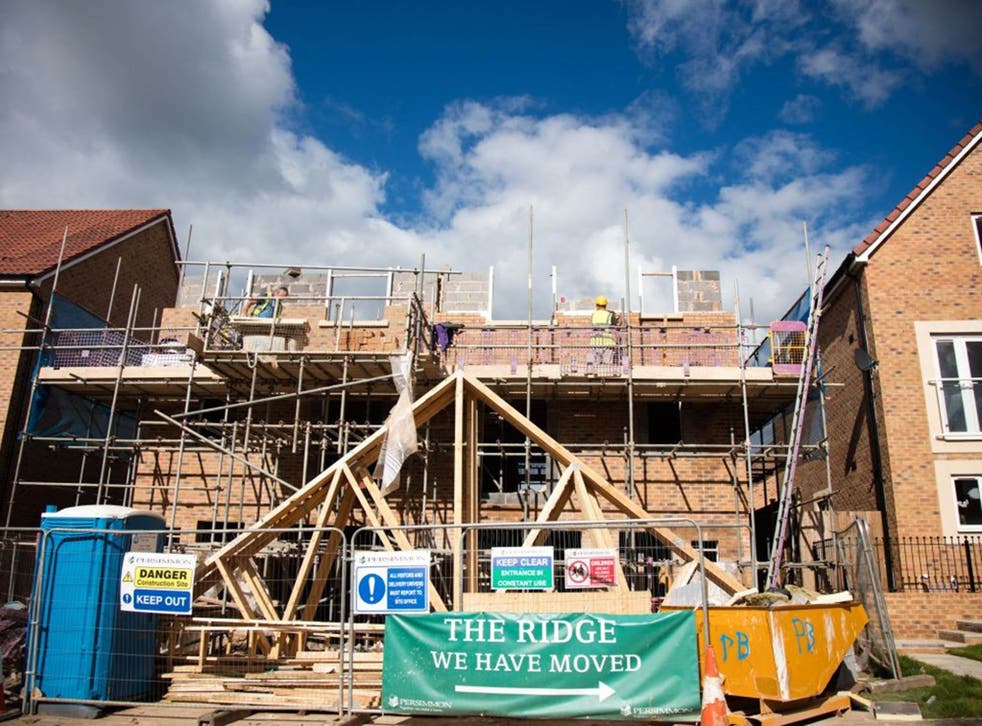 The Government's £3 billion flagship housing policy will only help five per cent of people stuck renting homes from landlords, according to a new analysis.
David Cameron has promised 200,000 so-called "starter homes" to buy – subsidised by the Government by forgoing £15,000 in section 106 contributions from developers per home.
But a new report by campaigners at Generation Rent says the scheme is essentially a "raffle" to help a tiny minority of the wealthiest people who are unable to buy a house.
Of the 4.3 million private renters, the scheme is likely to only help 200,000, because the planned 20 per cent discount on the homes lapses after five years.
After that period, people who bought a Starter Home can reap huge taxpayer-subsidised profits from their sale – amount to £26.8 billion at current house price growth rates, the campaigner say.
Generation Rent said individual buyers lucky enough to make use of the highly limited scheme could make a profit of £228,139 on a home bought for £383,200.
"The Government said its Starter Homes would be exclusively for first-time buyers, but by letting them vanish into the open market after five years, they're betraying the millions who are stuck renting," said Betsy Dilner, the groups' director.
"A perpetual 20 per cent discount would help multiple first-time buyers, instead of a jammy handful of winners in a multibillion pound raffle. While a household using the scheme couldn't sell at the full market price they would be in a much better financial position than if they were still renting.
"The Government should keep its promise to first-time buyers and build Starter Homes for the many, not the few – as well as homes for those who aren't in a position to buy."
Labour's shadow housing minister John Healey said the policy would do nothing to reverse the soaring cost of owning a home for young people.
"Starter homes will be a huge let down for families and first time buyers hoping to buy a place of their own. Home-ownership for young people on low and middle incomes is in freefall, and only Government ministers still think homes costing up to £450,000 are affordable for first time buyers," he told the Independent.
In pictures: Tiny London flats to rent

Show all 6
"Conservative ministers have no long term plan to fix the cost of housing crisis. For all the housing-related press releases the Government puts out, people are seeing the cost of a decent home for them and their family spiral even further out of reach."
Last week the Liberal Democrats warned that a loophole in the Starter Home scheme could allow buy-to-let landlords to take advantage of it the discounts to make profits.
There is currently no requirement in legislation for the homes to be lived in by the person who bought them – but the communities department says that ministers are "clear that Starter Homes will not be buy-to-let properties".
An analysis conducted last year by the housing charity Shelter found that the scheme was only affordable to people earning more than £50,226 a year in England, or £76,957 in London.
This would mean someone would have to be in the richest four per cent of earners in order to buy one of the starter homes in London.
Another study by by the Independent found that the discount was equal to just one year's growth in house prices in the most high demand areas of the country – hardly changing whether people could buy one of the homes at all.
In March the Prime Minister promised the homes if the Tories won the general election.
He said at the time there was "a particular kind of security that comes with owning your own home".
"Our goal is a Britain where everyone who works hard can have a home of their own," he said.
Join our new commenting forum
Join thought-provoking conversations, follow other Independent readers and see their replies