Government says no to plastic bag-style charge on coffee cups
Environment minister Therese Coffey rules out coffee cup levy, saying Starbucks and the rest are 'already doing enough' voluntarily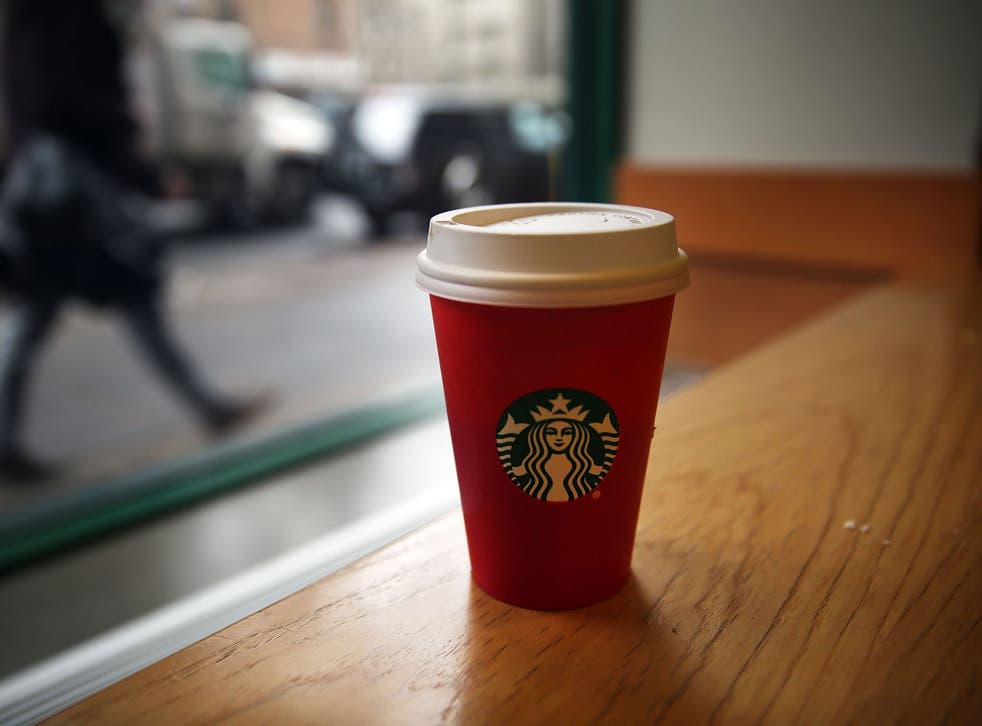 There will be no coffee cup tax after ministers rejected calls for a plastic bag-style 5p charge on disposable coffee cups.
An estimated 2.5bn thick paper and plastic cups from high street coffee shops are thrown away each year, but Therese Coffey, the environment minister charged with investigating the issue, has said that coffee chains are already taking enough action to cut down waste.
Ms Coffey told the Liberal Democrats, who have led the campaign, that industry and chains were already doing enough.
"Many major chains are taking their own action to incentivise environmentally friendly behaviour, for example, offering a discount on drinks if customers bring their own cup," she wrote in a letter to Lib Dem MEP Catherine Bearder.
Starbucks is currently offering customers a discount of 25p if they bring in their own cup, but none of their rivals do. Caffe Nero gives double loyalty stamps to customers with their own cups. Costa and Pret a Manger offer nothing.
Ms Bearder said the letter "shows the Conservative government is in complete denial about the scandalous waste caused by throwaway coffee cups. Not only is the minister refusing to act, she is refusing to even acknowledge this as an issue."
It is estimated that only one in four hundred of the cups are ever recycled, as they are made from a mix of paper and plastic. Earlier this year, that evidence led to a trial of recycable cups, initiated by the then environment minister Rory Stewart.
Already, the 5p bag charge has led to an estimated 83 per cent drop in usage, from 6bn a year to 1bn.
Join our new commenting forum
Join thought-provoking conversations, follow other Independent readers and see their replies