Grenfell Tower fire: Theresa May calls for 'major national investigation' after cladding on 95 buildings have now failed tests
There has been a 100 per cent failure rate on all cladding so far tested from around the country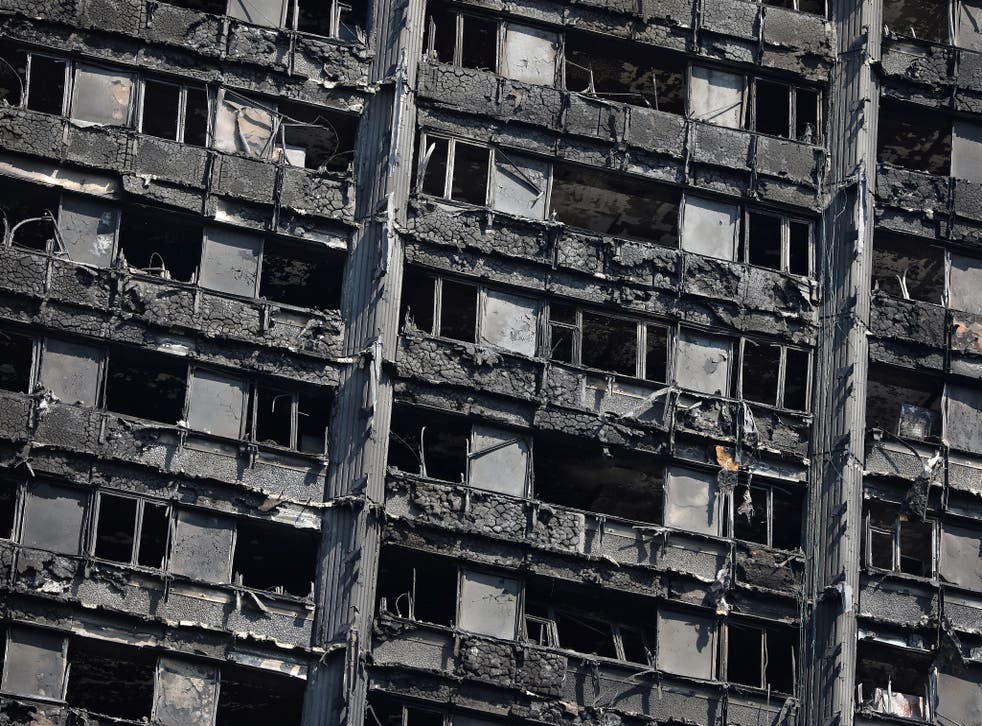 Theresa May has called for a "major national investigation" after results showed cladding on 95 buildings has now failed tests being undertaken in the wake of the Grenfell Tower disaster.
The Prime Minister made the proposal at Cabinet on Tuesday, after hearing how every piece of cladding tested so far on buildings from 32 different local authorities has been found to be potentially dangerous.
It comes after the firm that supplied the panels used in the cladding of Grenfell Tower stopped global sales for high rise blocks on Monday.
The Government has asked councils and landlords across the country to send samples of any potentially dangerous cladding to London for testing as soon as possible. Cambridge, Salford, Sheffield and Tower Hamlets are the latest councils to be named by the Department for Communities and Local Government as areas with affected towers.
During the cabinet meeting on Tuesday, Ms May told ministers: "There will need to be a major national investigation into what's gone wrong, when cladding that's failing the tests has been fitted on buildings in this country over a number of decades."
Officials later said the new investigation could form a second phase of the public inquiry already announced focussing on the Grenfell Tower fire, which has claimed the lives of at least 79 people.
Ministers are urging councils and landlords to send samples for testing faster, pointing out that they have the capacity to carry out 100 tests daily.
Grenfell tower fire

Show all 42
Regulator NHS Improvement has also warned staff to check hospital claddings, following fears the combustible type may have been fitted to health service buildings.
US company Arconic said on Monday afternoon it would discontinue sales of Reynobond PE for use in high-rise applications amid growing concern about safety.
The firm said in a statement: "We believe this is the right decision because of the inconsistency of building codes across the world and issues that have arisen in the wake of the Grenfell Tower tragedy regarding code compliance of cladding systems in the context of buildings' overall designs."
David Lammy suggests real Grenfell death toll was covered up to prevent a riot
It comes against a backdrop of growing anger about the way Government has handled information during the tragedy, with Labour MP David Lammy arguing that the real number of people killed at Grenfell may have been covered up to stop riots.
"What people say is that if you put the numbers out early, there could be civil unrest. That's what they say," he told BB2's Newsnight.
He added: "I am sympathetic to it, I am going to walk alongside those people."
Register for free to continue reading
Registration is a free and easy way to support our truly independent journalism
By registering, you will also enjoy limited access to Premium articles, exclusive newsletters, commenting, and virtual events with our leading journalists
Already have an account? sign in
Join our new commenting forum
Join thought-provoking conversations, follow other Independent readers and see their replies