Hard Brexit could 'derail' Theresa May's fight to wipe out modern slavery, warn campaigners
Exclusive: Prime Minister told that leaving the EU without a deal could damage progress and leave 'gaping holes' in anti-trafficking laws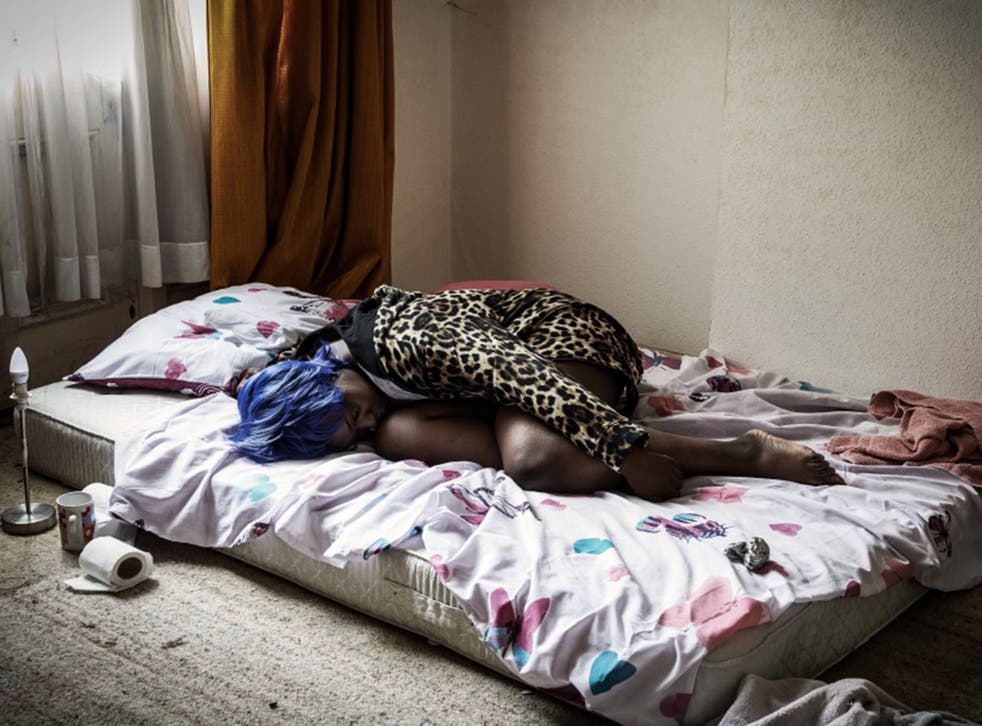 Theresa May's fight to wipe out modern slavery could be "derailed" by plans for a hard Brexit, campaigners have warned.
Labour MP Peter Kyle has written to the Prime Minister urging her to commit to remaining in EU legal and security agreements after Britain leaves the bloc, or risk undermining efforts to crack down on widespread exploitation and trafficking of vulnerable people.
Ms May made tackling modern slavery into a personal mission when she was at the Home Office and she has continued to champion efforts to fight what she once described as "the greatest human rights issue of our time".
However, campaigners warned that leaving the EU without a deal could hamper the prosecution of criminal gangs by leaving a "gaping hole" in anti-trafficking laws and removing safeguards for those at risk.
Tens of thousands of people are living in slavery in the UK, according to Government estimates. While many come from countries such as Albania, Romania and Vietnam, there are significant numbers of British nationals.
Many are consigned to forced labour in car washes, nail salons and other low-cost services, while girls and women are often trafficked for sexual exploitation. Children can also be forced into a life of petty crime or begging.
In a letter to the Prime Minister, Mr Kyle said: "I am writing to express my deep concern about the future of the UK's fight against modern slavery, which I believe could be derailed by a failure to secure a Brexit deal.
"You have rightly described modern slavery as 'the great human rights issue of our time'.
"It is clear, however, that a 'no deal' Brexit would endanger the UK's ongoing struggle against this burning injustice."
Mr Kyle, a supporter of Open Britain, which campaigns against a hard Brexit, called on the Prime Minister to rule out the prospect of walking away without a deal and to commit to full memberships of key EU agencies that help fight slavery and trafficking. Such as Europol, Eurojust and the European Arrest Warrant.
He also urged her to rethink her approach to the future role of the European Court of Justice (ECJ), to continue close cooperation with the EU on security, justice and policing.
Brexit could have "disastrous consequences" for the work against slavery, if the UK loses access to key mechanisms, such as Europol and the European Arrest Warrant, that allow cross-border work by police and security officials to dismantle trafficking networks, according to Jakub Sobik, of the charity Anti-Slavery International.
He added: "If the immigration status of European citizens were to change, it would make some of them more vulnerable to slavery, as they would face a risk of deportation should they come forward and report abuses.
Brexit: the deciders

Show all 8
"Finally, many legal protections for slavery victims such as a recovery period and access to compensation come from EU laws, and there is a real risk they could be eroded with a no-deal Brexit.
"Theresa May has ambitions to become the world's anti-slavery leader, but a no-deal Brexit would put a complete stop to that, no question."
Anti-slavery laws are based on the legal and structural agreements between the UK and the EU, which would leave "gaping holes in anti-trafficking legislation", said Kate Roberts, head of office at the Human Trafficking Foundation.
She told The Independent: "Police have repeatedly emphasised the importance of Europe-wide cooperation and information sharing in preventing and stopping the work of human traffickers.
"We need to know that structures and funding will remain in place to allow this important joint work to continue."
While the impact of Brexit on migration is unclear, she warned that strict immigration policies can be used as a blackmail tool by traffickers.
She said: "Restrictive immigration policies are known to be a tool used by traffickers who know that the people they exploit are unlikely to approach the authorities for fear of losing their visa and right to work in the UK.
"It is vital that the UK works to ensure that legal migration channels remain open if we are to avoid an underground market of people lured to the UK on false pretences only to find that they are here illegally with no legal options to contest their treatment."
Despite major efforts to tackle the issue, the National Audit Office (NAO) has previously warned that the Government's strategy was "unclear" and "inadequate".
And a report by Her Majesty's Inspectorate of Constabulary (HMIC) said police forces were guilty of "inconsistent and ineffective" identification of victims and were too slow to investigate abuse.
In 2016, 3,805 potential victims of modern slavery were referred to enforcement agencies, a 17 per cent increase on the number of referrals in 2015.
A Home Office spokesperson said: "As we prepare to leave the EU it is vital that we agree a new way to ensure continued security, law enforcement and criminal justice cooperation.
"We recently outlined our proposal to seek a new agreement with the EU which will underpin our future partnership, building on the already deep level of collaboration we have on security, policing and criminal justice.
"Both the UK and EU have made clear our shared commitment to continued cooperation to keep Europe safe and this Government will do everything it can to keep the country secure."
Join our new commenting forum
Join thought-provoking conversations, follow other Independent readers and see their replies