Home Secretary Amber Rudd reveals three million EU citizens living in Britain will need ID after Brexit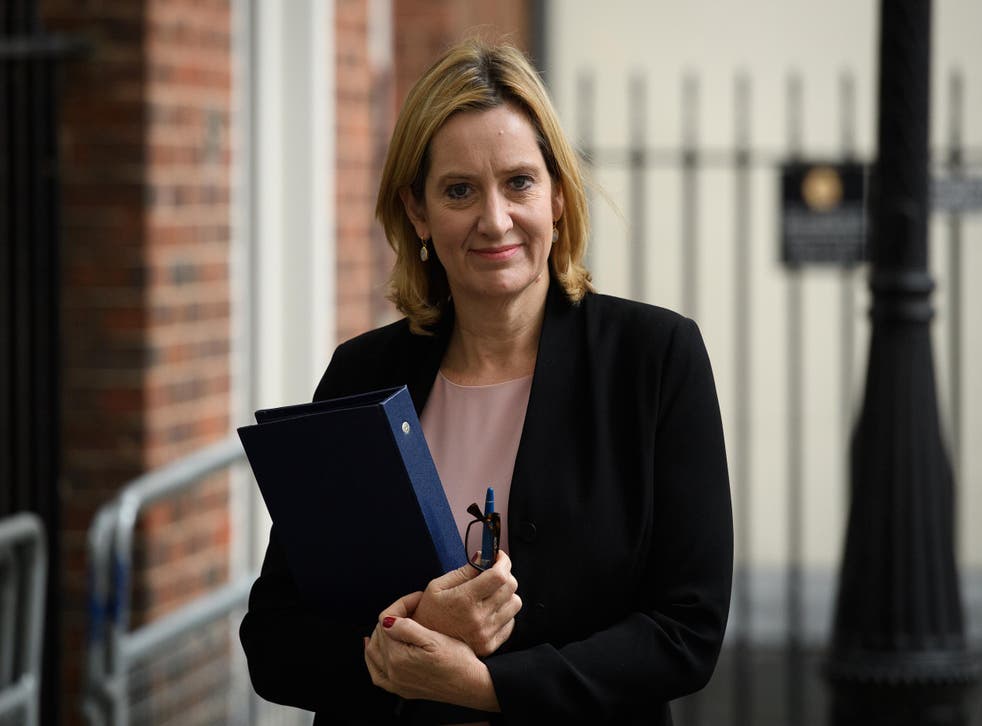 Three million EU citizens living in Britain will be required to have some form of documentation following Brexit, under a plan that could hit Government finances for £100m.
Home Secretary Amber Rudd said the idea, slammed by critics in the House of Commons, would be introduced with a "phased approach".
The Liberal Democrats claimed that as well as the large cost, the process may require another 3,000 Home Office staff, while academic experts suggest it would be a "formidable task" that could amount to the equivalent of 140 years of extra work.
Ms Rudd also waded into the Cabinet row over the status of overseas students in official immigration figures, telling MPs it is likely that they will remain within net migration targets that the Government is trying to reduce to the "tens of thousands".
The warning that Europeans living in the UK will require documentation, came in reply to a question from the senior Labour MP Hilary Benn, who chairs the new Brexit Select Committee of MPs.
Amber Rudd launches immigration crackdown
Ms Rudd said: "There will be a need to have some sort of documentation ... but we are not going to set it out yet.
"We are going to do it in a phased approach, to ensure that we use all the technology advantages that we are increasingly able to harness, to ensure that all immigration is carefully handled."
Lib Dem foreign affairs spokesman Tom Brake argued that the processing would increase the Home Office's workload by 10 per cent, costing at least another £100m a year and requiring 3,000 extra staff.
A report in August from the Migration Observatory at the University of Oxford suggested registering more than three million EU migrants already living in Britain for permanent residence would present the Government with a "huge administrative task".
Brexit Concerns

Show all 26
Their analysis suggests that if all the European Economic Area citizens living in the UK at the beginning of 2016 applied for permanent residence in the same year, this would amount to the equivalent of around 140 years of work at recent rates of processing.
A Cabinet rift first opened up over foreign students when Chancellor Philip Hammond indicated he thought they should be removed from net migration statistics, something Theresa May vehemently opposes. On Sunday Foreign Secretary Boris Johnson then revealed he believes international students should be exempt.
However, Ms Rudd backed the Prime Minister's position, saying: "Students play an important role in contributing to the economy and are most welcome in the UK.
"The internationally recognised definition of a migrant is someone coming here for over 12 months, so they are likely to stay within that definition, although I'm aware there are different views on this matter."
Join our new commenting forum
Join thought-provoking conversations, follow other Independent readers and see their replies