I was warned off asking Brittan what he knew about paedophile dossier, says Labour MP Simon Danczuk
Campaigning Labour member says Tory minister 'stepped out of the shadows' to confront him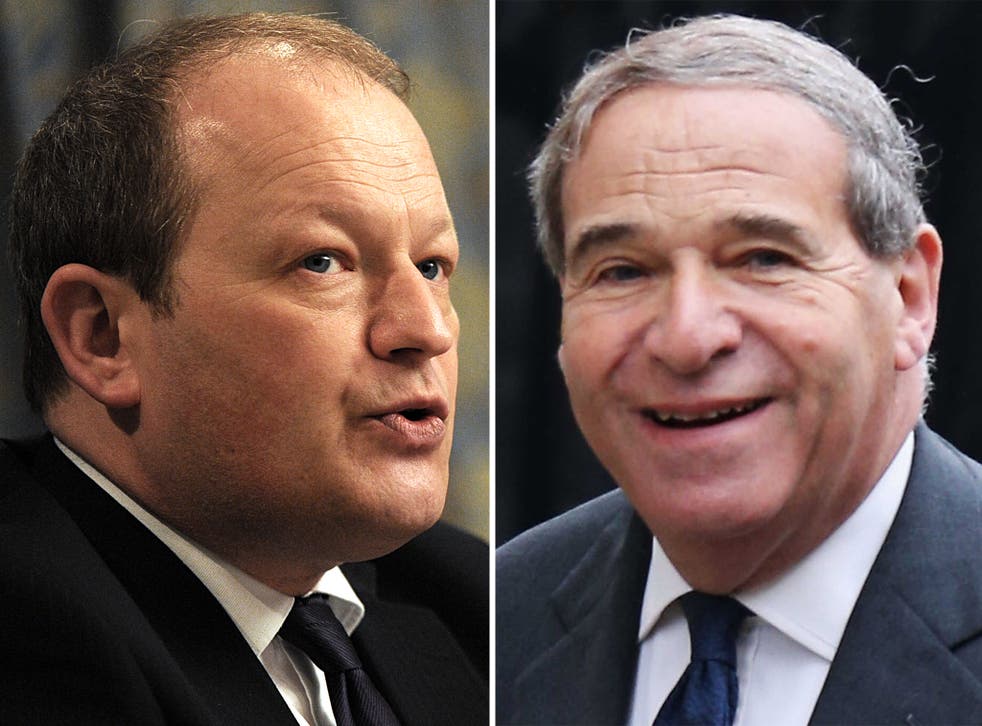 A campaigning Labour MP claimed on Sunday that he was "warned off" challenging Lord Brittan, the former Home Secretary, about what he knew about an alleged Westminster paedophile ring.
Simon Danczuk said a Conservative minister told him not to name Lord Brittan in a parliamentary committee last week, suggesting if he did he could be responsible for the Conservative peer's death.
Mr Danczuk ignored the warning and revealed that Lord Brittan had seen a "bundle" of papers detailing an alleged Westminster paedophile ring. Lord Brittan has since said he passed the 40-page dossier of papers on to Home Office officials to investigate.
Mr Danczuk said the warning came after a vote in the House of Commons on Monday night when a senior Conservative MP "stepped out of the shadows" to confront him. He said: "I'd never spoken to him before in my life but he blocked my way and ushered me to one side.
"He said: 'I hear you're about to challenge Lord Brittan about when he knew about child sex abuse. It wouldn't be a wise move. It was all put to bed a long time ago.' He warned me I could even be responsible for his death.
"We looked at each other in silence for a second. I knew straight away he wasn't telling me this out of concern for the man's welfare. There was no compassion in his voice."
Mr Danczuk also raised concerns that MPs on the select committee avoided questioning him about what he knew about a VIP child abuse ring alleged to have operated with impunity in the 1980s. The Rochdale MP, who helped expose the sexual abuse carried out by the former Liberal Democrat MP Cyril Smith, said he had been prepared to name one individual as he was happy he had "the threshold of evidence" that would justify it.
But he added that a member of the committee told him there had been an agreement he would not be asked questions that would allow him to name anyone using parliamentary privilege, which would shield him from being sued. "One member said to me: 'We have agreed not to ask any questions that might identify parliamentarians', or something to that effect," he told the BBC.
"Another said to me: 'Listen, there has been some agreement that we shouldn't ask you questions that enable you to use privilege'."
In response, Keith Vaz, chairman of the Home Affairs Select Committee, said all witnesses who give evidence to the committee are free to say what they want, but added they should not jeopardise police investigations.
The affair has echoes of previous attempts to name suspected abusers made by the former Tory MP Geoffrey Dickens in the 1980s.

In March 1981 he used the legal protection of parliamentary privilege to name Sir Peter Hayman – a former diplomat who had been arrested and cautioned for having paedophilic material in a rented flat.
Prior to Dickens naming Hayman, there had also been strenuous attempts by leading figures in Westminster and Whitehall to prevent him from doing so.
The then-Attorney General Sir Michael Havers is understood to have argued with him outside the Commons chamber for 20 minutes before the disclosure of Hayman's name in written questions.
Dickens later said: "I have had to consider a gentleman with a very distinguished career for which he was many times honoured, and his family.
"But I have also to consider the parents whose children are procured, sometimes for a bag of sweets, to perform sexual acts and pose for sexual photographs."