Iain Duncan Smith asked 'how do you sleep at night' after imposing disability cuts
Work and Pensions Secretary confronted with disabled people's question in Parliament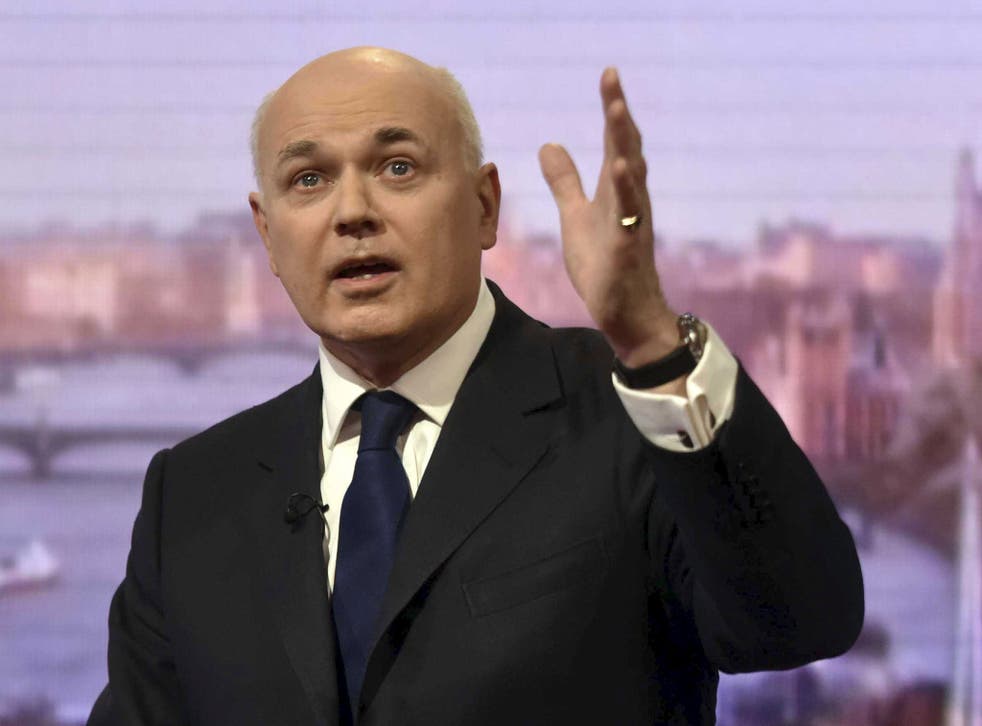 Iain Duncan Smith has been asked "how he sleeps at night" after imposing cuts to disability support.
The Work and Pensions Secretary was asked by his opposition counterpart, the Labour Party's Owen Smith, how he could justify taking £1.2 billion out of the welfare budget for disabled people.
The shadow secretary said in a Commons debate on welfare reform: "I asked disabled people what question they would like to put to the secretary of state, and one answer stood out, and it was quite simply, 'how does he sleep at night?'"
Mr Duncan Smith replied: "Under this government spending on sickness and disability benefits has risen every year.
"We spend over £50 billion, which is more than any other OECD country of our equivalent size, such as Germany. I am proud of that."
He also said the changes to the Government's Personal Independence Payment scheme (PIP) improved funds for "those who most need it."
But his counterpart accused him of raiding welfare funding to allow a tax break for middle-income earners.
Mr Smith said : "This past weekend, we saw the values and priorities of the current government laid bare in their decision to implement a so-called welfare reform that will see £1.2 billion cut from the incomes of disabled people to pay for, we are told, a tax cut for top-rate taxpayers."
The shadow secretary was referring to accusations George Osborne is making cuts to PIP for disabled people while reportedly planning a tax cut for middle-income earners in the forthcoming Budget.
The Chancellor plans to "accelerate progress" towards the Conservative manifesto pledge of raising the threshold to £50,000 at which people start paying 40p tax - a move labelled "truly obscene" by Mr Smith in light of disability benefits cuts.
Cuts to PIP are expected to affect 640,000 people over the next four years, the Government has said.
Current rules rate people with disabilities on a sliding scale of "points", with eight needed to get the standard rate of PIP, and 12 needed to get the enhanced PIP.
Whereas people previously earned two points if they needed a handrail or walking stick to get dressed or use the toilet, this will now only amount to one point.
7 ways the Tories have 'helped' disabled people

Show all 7
PIP was forecast to amount to £15.4 bilion in 2015-16, according to the Office for Budget Responsibility.
The state pension, meanwhile, costs taxpayers £92.1 billion annually.
Join our new commenting forum
Join thought-provoking conversations, follow other Independent readers and see their replies