Iain Duncan Smith 'threatens to quit' if George Osborne raids universal credit
The Chancellor is considering his options after the House of Lords blocked the immediate planned cuts to tax credits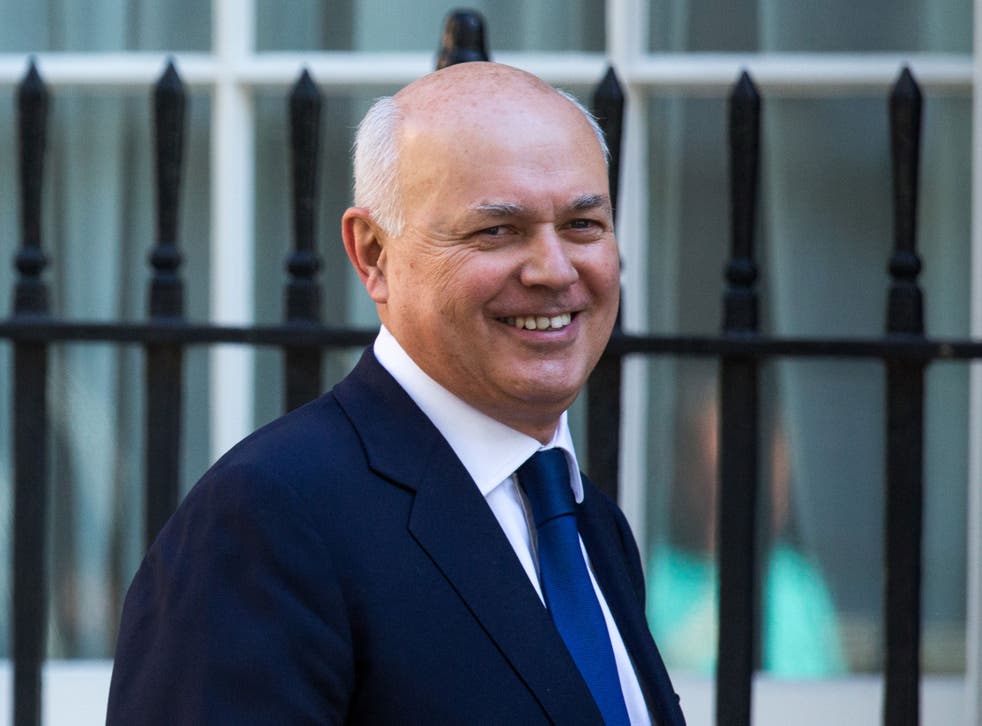 Iain Duncan Smith has reportedly threatened to quit as Work and Pensions Secretary if George Osborne takes funds from his flagship universal credit programme.
The Times reports that Mr Duncan Smith is "fiercely resisting" Treasury demands to cut universal credit.
After the House of Lords delayed tax credits reductions for three years, the Chancellor is now considering other areas so that he can press ahead with his planned welfare cuts in time for the Autumn budget which takes place in just under three weeks.
Mr Osborne reportedly estimates making changes to universal credit would save the treasury £2billion per year.
Currently under universal credit, a taper rate is applied which means universal credit allowance reduces as earnings from employment increase.
Currently, the taper rate is 65 per cent, meaning for every pound earned over the work allowance the claimant can keep 35 pence.
However Mr Osborne allegedly wants to increase the taper rate to 75 per cent, meaning the claimant will lose more money — which Mr Duncan Smith reportedly believes will lessen the incentive to work under the scheme.
The impact of welfare cuts: Britons on the breadline

Show all 5
Universal credit was launched by Mr Duncan Smith in 2013, combining previous means-tested benefits such as jobseekers allowance, tax credits and housing benefit into one streamlined payment.
The Government said at the time that the new system would improve work incentives.
The scheme is currently being phased in across the country, with it planned to be implemented nationwide by 2020. The programme has been plagued by delays and was initially planned to be in place by 2016.
The reforms have faced a vast amount of criticism. Just this week Mind told The Independent planned reforms of the scheme could make the benefits system worse for those with mental health issues.
Barnardo's also raised concern in February that universal credit has been "eroded to the point where poor working families in future will be left almost no better off by this system than they were before."
The Independent has contacted the Department of Work and Pensions and the Treasury for comment.
Join our new commenting forum
Join thought-provoking conversations, follow other Independent readers and see their replies