Jeremy Corbyn and Tom Watson 'avoid each other at conference parties'
The pair's failure to appear together is seen as further evidence of their frosty relationship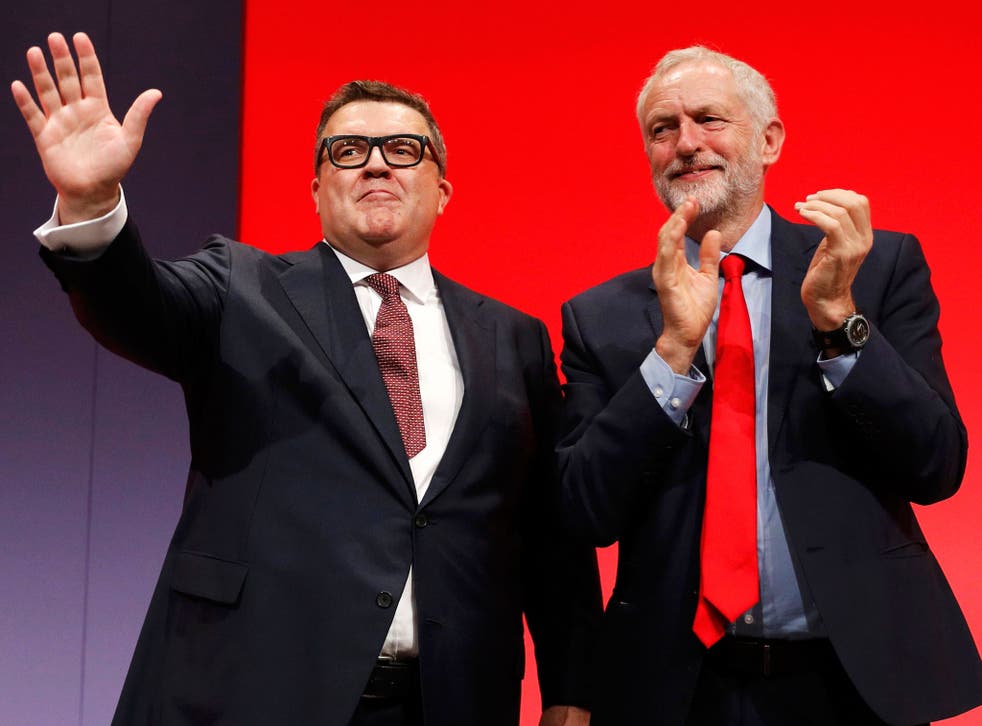 Jeremy Corbyn and his deputy Tom Watson dodged each other at conference drinks parties, it has been claimed – in fresh evidence that their relations are in the freezer.
A year ago, the Labour leader was warmly paraded by his number two at morale-boosting receptions staged for MPs and delegates from each of the regions and nations.
At one party, a jovial Mr Watson joked that the pair were carrying out "a West Midlands takeover of the Labour party" – because he is MP for West Bromwich and Mr Corbyn grew up in Shropshire.
At another, the stoutly built deputy leader danced on stage while a smiling Mr Corbyn watched on.
But, in Liverpool this year, Mr Corbyn and Mr Watson failed to appear alongside each other at any of half-a-dozen parties staged for grassroots supporters.
At some, the Labour leader arrived early, while his deputy appeared to deliberately delay his arrival until Mr Corbyn had left. At others, only one of the pair attended.
An observer at the West Midlands reception said: "Last year, they were a double act and Tom introduced Jeremy enthusiastically, then showed him around the room to meet people.
"This time, Tom didn't turn up until after Jeremy had gone – which definitely looked deliberate."
The same thing happened at the Wales reception. One person who was present said: "There appeared to have been diary juggling to ensure they were never in the room at the same time."
Since Labour MPs launched their bid to topple Mr Corbyn, tensions with his deputy have escalated. In August, Mr Watson's future was discussed at a "secret summit" of Mr Corbyn and his closest allies.
Mr Watson has denied there was an attempt to get rid of him, blaming "a lot of hotheads" on Mr Corbyn's campaign team for mischievous reports.
Yesterday, conference delegates gave a standing ovation to the deputy leader's barnstorming speech – while Mr Corbyn sat refusing to clap.
But a Labour source denied that pair were avoiding each other, insisting: "It's a coincidence. They have been chatting on the platform, at breakfast and when they bump into each other."
Join our new commenting forum
Join thought-provoking conversations, follow other Independent readers and see their replies