Jeremy Corbyn as Labour leader would not be a disaster, says John Prescott
Lord Prescott rejected warnings from Lord Mandelson that Labour would cease to exist as an electable force if Corbyn wins leadership contest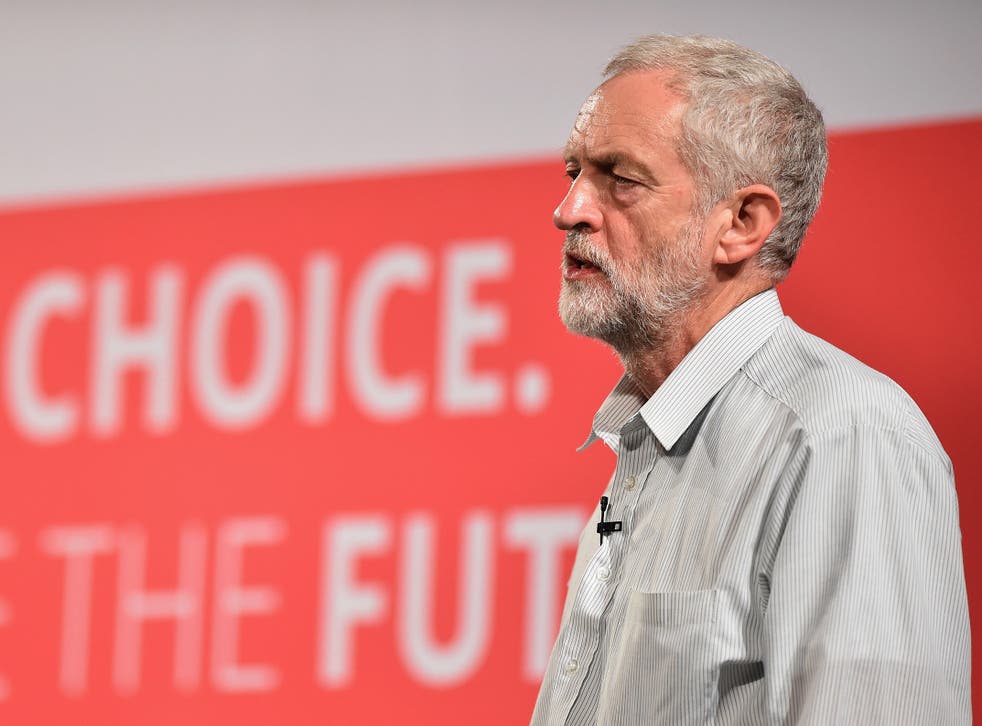 It would not be a disaster if Jeremy Corbyn was elected leader, according to former deputy prime minister John Prescott.
In a direct riposte to Lord Mandelson suggesting Labour would be cast into the wilderness of opposition for more than 15 years if the veteran socialist won the Labour leadership contest, Lord Prescott suggested instead that it was Tony Blair's decision to invade Iraq that had lost Labour support.
"I don't think it would be a disaster…let's get real, calm down, it's the party's decision not MPs," he told the Today programme.
"If the party elects any one of these candidates they have the authority of the party to lead [the] party," he added, rejecting suggestions Mr Corbyn would face an immediate plot to oust him if he is elected leader on September 12.
"Tony, on the doorstep it was Iraq that stopped a lot of people voting for us," he added, saying Mr Blair "should think about the reasons" why support for the party had fallen.
The former deputy prime minister was speaking after the first public poll of those eligible to vote found Mr Corbyn with an astonishing 17 per cent lead over second-placed Andy Burnham.
At least 47 MPs would be needed to trigger a coup and nominate an alternative leader at party conference. It would have to be orchestrated within two weeks after the new leader is elected because the party's annual conference is being held in Brighton just a fortnight after the result of the leadership contest is announced on September 12.
But Lord Mandelson urged the party to do all it could to stop Mr Corbyn from winning the race, warning that Labour's "existence as an electoral force" depended on denying Mr Corbyn winning the contest and calling on the party to learn the lessons of Michael Foot's 'longest suicide note in history' in the 1980s.
"Those of us who fought to save Labour in the 1980s will be experiencing a growing sense of déjà vu," he told The Times. The last five years have left us with a terrible legacy to overcome with the existence of Labour as an effective electoral force now at stake."
Lord Prescott also hit out at other former Blairite advisers scaremongering over the prospect of Mr Corbyn winning. He described John McTernan, a former Number 10 adviser, as someone with "no authority" after he said MPs who "lent" their nominations to Mr Corbyn to ensure he made it onto the ballot paper were "morons".
"Who the heck is John McTernan? He advised in Scotland and we lost, he advised in Australia and we lost, he wasn't in the Blair camp of any substance whatsoever. He has no authority," he said.
He suggested Mr Corbyn was doing well because of the failure of fellow contenders Yvette Cooper and Andy Burnham to offer strong, distinct policy positions.
"Candidates should now move into the areas of policy - that's why Jeremy is doing so well, they know where he stands," he said.
"The candidates need to be clear where they stand on welfare, on expenditure, on the economy, on housing. Start talking about where you stand on the main issues.
"Liz [Kendall] is doing it. She makes it clear where she stands. I don't think the party likes the message. Jeremy is giving a different message - clearly many of them seem to like what he says about principle and austerity."
Join our new commenting forum
Join thought-provoking conversations, follow other Independent readers and see their replies