Jeremy Corbyn: 'Tony Blair's big problem is we're still waiting for the Chilcot Report to come out'
Tony Blair described Jeremy Corbyn as 'the Tory preference' in the Labour leadership contest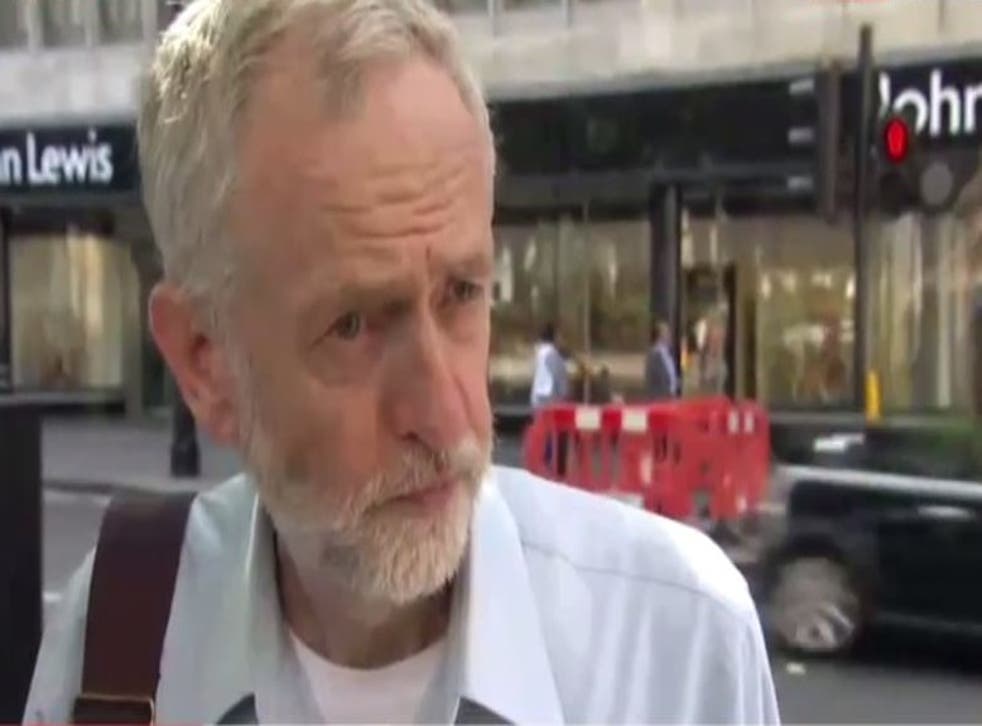 Jeremy Corbyn has hit straight back at criticism from Tony Blair, saying the former Labour Prime Minister's "big problem" is the ongoing delay in the publication of the Iraq Inquiry.
Mr Blair attacked Mr Corbyn's platform as "old-fashioned" at an event this morning following the first public poll of voters in the Labour leadership contest that suggested the hard-left MP was on course to become the party's new leader.
He told the party that it had no chance of winning in 2020 if it offered a "traditional leftist position" under a leader like Mr Corbyn. Giving his response to Mr Blair's criticism before a speech on his economic policies in central London this morning, Mr Corbyn simply said:"I think Tony Blair's big problem is we're still waiting for the Chilcot Report to come out."
And he dismissed his former leader's description of him as "the Tory preference" to win the leadership contest, saying: "I would have thought he could manage something more serious than those very silly remarks.
"Surely we should be talking about the situation facing Britain today, the situation facing many of the poorest people in this country today, and maybe think if our policies are relevant," he added.
Mr Blair was speaking at a Progress event the morning after YouGov published its poll of 1,054 eligible voters in the Labour leadership election, which found that 43 per cent of them would vote for Mr Corbyn. Andy Burnham was in second place, Yvette Cooper third and Liz Kendall came fourth on 11 per cent.
Despite attacking Mr Corbyn's left-wing pitch, Mr Blair said he would not endorse another candidate because it would "possibly not even [be] helpful for them".
Join our new commenting forum
Join thought-provoking conversations, follow other Independent readers and see their replies