Jeremy Corbyn is 'intentionally dividing the Labour party', says Lord Mandelson
Diane Abbott hits back, telling Lord Mandelson Labour is moving on from the Blair era and it was 'time he moved on too' 
Matt Dathan
Online political reporter
Friday 01 January 2016 12:19 Comments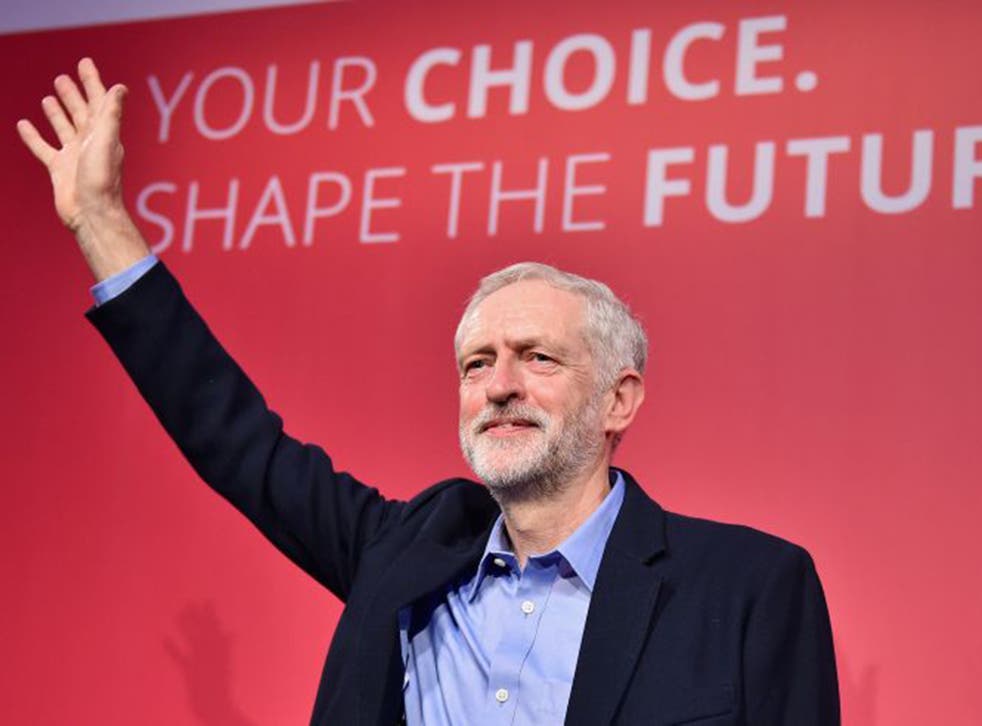 Jeremy Corbyn has been accused of deliberately dividing the Labour party and is at risk of sending it "over the abyss" by allowing the hard left to control key party structures.
Lord Mandelson said the Labour leader was an "intentionally divisive figure" and was "intent on splitting the party between the hard left and its centre ground."
Pursuing his radical agenda and exerting the hard-left's "suffocating grip on our party" was more important to him and his allies than taking on the Tories and seeking power, the Labour grandee claimed.
But Mr Corbyn's close ally and key Shadow Cabinet minister Diane Abbott hit back, saying: "Far from being divisive, Jeremy has sought, in constructing his Shadow Cabinet, to encompass every known strand of Labour party opinion."
She said that despite Mr Corbyn having "bent over backwards" to accommodate Labour moderates in his Shadow Cabinet, they had consistently undermined him.
Lord Mandelson, who has been one of Mr Corbyn's most outspoken and consistent critics since he was elected Labour leader, also hit out at Mr Corbyn for failing to kill speculation that he is set to sack internal Shadow Cabinet critics in an upcoming reshuffle and accused him of hypocrisy over forcing his radical stance on the frontbench after years of rebellion on the backbenches.
Writing in the Guardian, Lord Mandelson said: "Whether or not the much-vaunted "revenge" reshuffle happens – and I hope for the sake of the party Corbyn drops his plans – allowing two weeks of speculation when he could easily have killed it was clearly designed to remind his colleagues of their vulnerability.
"A leader who started by saying he wanted to open up debate now wants to silence it. A habitual rebel now wants to crush rebellion. Straight talking is allowed only if it echoes the slogans and doctrines of the far-left fellow travellers who now sit in the opposition leader's office."
He encouraged the majority of Labour MPs opposed to Mr Corbyn's leadership to stand up to the hard left and to stop party structures from falling into "hard-left hands".
But he accepted the fight against the militant left would be far more difficult than in the 1980s because at least Neil Kinnock was leader and had control of the party structures.
"We have a leader who is revealing himself to be an intentionally divisive figure, abetted by organisations outside the party's democratic structures and intent on splitting the party between the hard left and its centre ground," Lord Mandelson wrote.
"For Corbyn, pursuing his own far-left agenda and risking Labour civil war is a higher priority than taking on the Tories. Through him, the hard left is beginning to exert a more suffocating grip on our party."
Dave Brown on Jeremy Corbyn

Show all 12
Ms Abbott, also writing in the Guardian, defended Mr Corbyn's freedom to reshuffle his top team.
"There has been a lot of hysterical talk by Jeremy's opponents of a "revenge reshuffle"," she writes.
"But other Labour leaders have been allowed to reshuffle their team in their own way and in their own time. Why is Jeremy Corbyn the only Labour leader of modern times not allowed a reshuffle?"
Register for free to continue reading
Registration is a free and easy way to support our truly independent journalism
By registering, you will also enjoy limited access to Premium articles, exclusive newsletters, commenting, and virtual events with our leading journalists
Already have an account? sign in
Register for free to continue reading
Registration is a free and easy way to support our truly independent journalism
By registering, you will also enjoy limited access to Premium articles, exclusive newsletters, commenting, and virtual events with our leading journalists
Already have an account? sign in
Join our new commenting forum
Join thought-provoking conversations, follow other Independent readers and see their replies