Jeremy Corbyn hit by new parliamentary walkout as two MPs quit as party whips
Labour MPs Conor McGinn and Holly Lynch resign from posts
Benjamin Kentish
Sunday 09 October 2016 18:28 Comments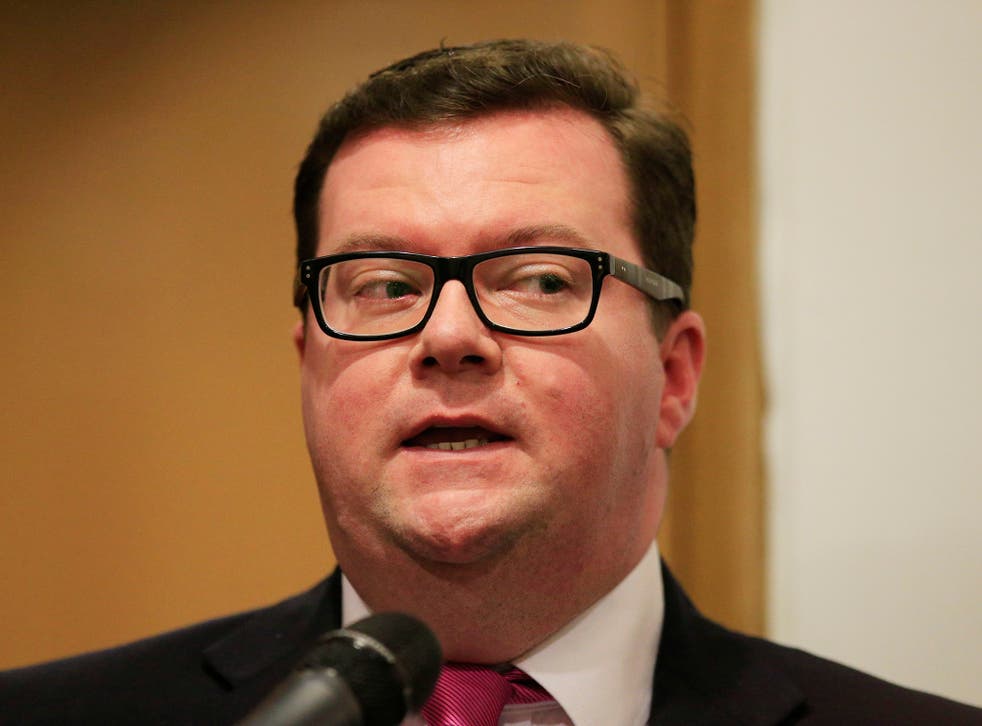 Jeremy Corbyn has been hit by another parliamentary walkout after two Labour whips resigned over the Shadow Cabinet reshuffle.
Conor McGinn, the MP for St Helens North, and Holly Lynch, who represents Halifax, are believed to have quit in protest at the sacking of chief whip Rosie Winterton.
Ms Winterton, who held the position since 2010, was removed from her post on Thursday at the start of the Shadow Cabinet reshuffle. She believed she was attending a meeting with Mr Corbyn to discuss plans to re-introduce elections to the Shadow Cabinet, but instead was told she was being replaced.
Newcastle East MP Nick Brown, who previously served as chief whip under Gordon Brown and for a short time under Ed Miliband, was appointed as her successor.
The change is understood to be an attempt to introduce more discipline amongst MPs than there has been in the past year.
But the shock move provoked a furious reaction from Labour MPs, who saw Ms Winterton as a vital bridge between the Parliamentary Labour Party (PLP) and the party leadership.
"People underestimate the extent to which Rosie has held the ship together in the last year, the degree of personal loyalty there is to her and the respect she has earned amongst MPs", one Labour MP told The Independent.
"The timing and manner of her dismissal has left a bad taste in people's mouths".
It is understood the Labour leadership is relaxed about the latest resignations and confident that any whips who resign – or are moved – will be replaced.
UK: Labour's Corbyn outlines socialist vision
A Labour spokesperson said: "Jeremy Corbyn thanks them both for their service and they will be replaced in the coming days."
Ms Winterton was categorised as 'hostile' to the party leadership in a list compiled by Mr Corbyn's allies that was leaked in March.
There were reports that Mr Corbyn had tried to sack her when he became leader, but was forced to back down after other whips threatened to resign.
MPs believe Ms Winterton's sacking was a show of strength by the Labour leader and a sign of how he plans to manage the parliamentary party.
"It's set the tone for how we move forward now", said one Labour MP. "It's clear [Corbyn] is going to lead on his own terms with a disregard for what his colleagues think."
The reshuffle came amid negotiations about the possibility of bringing back elections to the Shadow Cabinet. MPs want to have a say over who gets shadow ministerial positions, but Mr Corbyn's team believe this is an attempt to undermine his influence.
Ms Winterton had been leading the negotiations, along with John Cryer MP, who chairs the PLP.
Mr McGinn had previously accused Mr Corbyn of "hypocrisy" and claimed the Labour leader was trying to "bully him into submission".
Register for free to continue reading
Registration is a free and easy way to support our truly independent journalism
By registering, you will also enjoy limited access to Premium articles, exclusive newsletters, commenting, and virtual events with our leading journalists
Already have an account? sign in
Register for free to continue reading
Registration is a free and easy way to support our truly independent journalism
By registering, you will also enjoy limited access to Premium articles, exclusive newsletters, commenting, and virtual events with our leading journalists
Already have an account? sign in
Join our new commenting forum
Join thought-provoking conversations, follow other Independent readers and see their replies