Tom Watson says Jeremy Corbyn didn't tell him about peerage nomination for Shami Chakrarbarti
Labour's deputy leader says he was not told about decision to nominate former Liberty head for peerage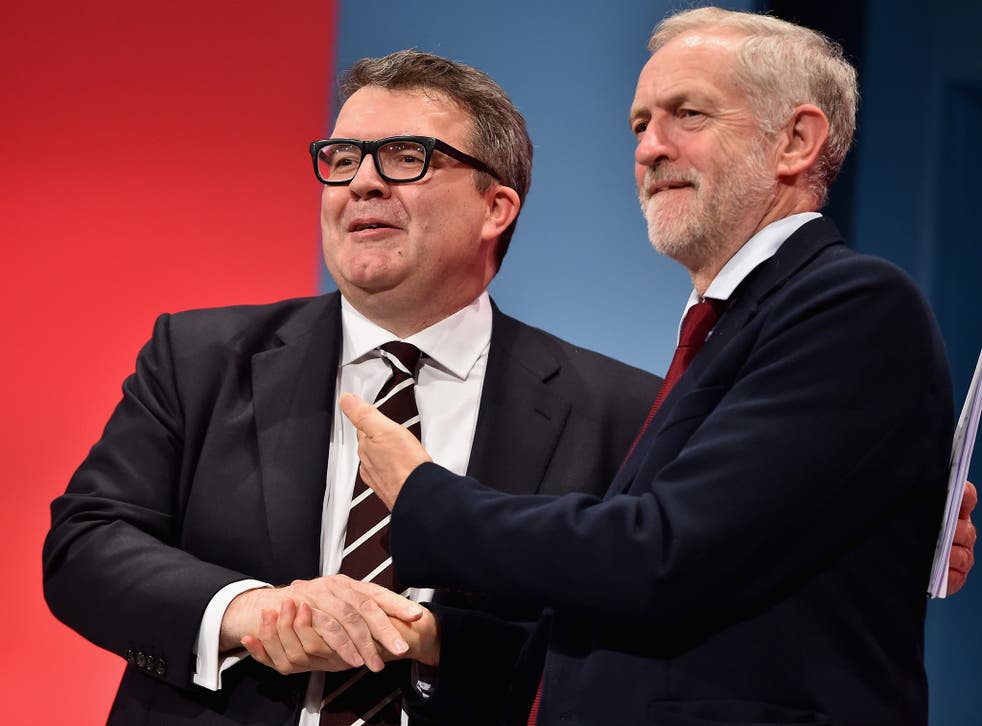 Deputy Labour leader Tom Watson has joined Jewish community leaders in criticising Jeremy Corbyn for nominating Shami Chakrabarti for a peerage amid continuing disharmony in the Labour Party's higher tiers.
A report by Ms Chakrabarti, published in June, cleared the party of endemic anti-Semitism.
Mr Watson said Ms Chakrabarti was "precisely" the sort of person who should sit in the Lords, but the nomination timing was "not great", and said that he had not been told about the decision.
Mr Corbyn had previously said he would never nominate anyone for a peerage.
Mr Watson told BBC's Radio 4 Today programme: "The timing is not great for the Labour Party, I wasn't aware, I wasn't consulted on whether Shami was going in, I didn't know that we'd provided citations for this particular round.
"And I do think it's a mistake because I don't think I agree with resignation honours.
"I think Labour should be very clear that this is a discretionary power that should be removed from outgoing prime ministers.
"I don't want laws to be made in the chamber of David Cameron's friends, I want it to be made in the chamber of people who have served their country with unprecedented distinction."
Ms Chakrabarti is the former director of Liberty, a civil rights organisation, and was awarded a CBE in 2007. But after being appointed to lead an inquiry into claims of anti-Semitism within Labour, she faced questions over her independence after she revealed she had joined the Labour Party.
The decision to nominate Ms Chakrabarti to the House of Lords has sparked outrage among Jewish leaders, with Britain's Chief Rabbi Ephraim Mirivis saying the credibility of her report now "lies in tatters".
He said: "Shami Chakrabarti has a proud record of public service, but in accepting this peerage, the credibility of her report lies in tatters and the Labour Party's stated intention, to unequivocally tackle anti-Semitism, remains woefully unrealised."
Labour MP Wes Streeting voiced his support for Mr Watson's view, tweeting: "Shami Chakrabarti will bring great experience to Lords. But let's not pretend that a Labour peerage in these circumstances doesn't stink."
Shadow health secretary Diane Abbott, a key ally of Mr Corbyn, attacked Mr Streeting for his criticism of Ms Chakrabarti's peerage.
She told Sky News: "I think Wes Streeting needs to consider his position. Shami Chakrabarti is one of the most distinguished people in public life. She could have had a peerage under a number of Labour leaders.
"To say her appointment stinks, what message does that give to young women of Shami's background about stepping into the public space?"
Ms Chakrabarti has said she will accept the nomination.
"I am honoured to accept Jeremy Corbyn's challenge and opportunity to help hold the Government to account," she said.
"This is a dangerous moment for our country and we share vital human rights values that need defending more than ever before in my lifetime."
Register for free to continue reading
Registration is a free and easy way to support our truly independent journalism
By registering, you will also enjoy limited access to Premium articles, exclusive newsletters, commenting, and virtual events with our leading journalists
Already have an account? sign in
Register for free to continue reading
Registration is a free and easy way to support our truly independent journalism
By registering, you will also enjoy limited access to Premium articles, exclusive newsletters, commenting, and virtual events with our leading journalists
Already have an account? sign in
Join our new commenting forum
Join thought-provoking conversations, follow other Independent readers and see their replies