Jeremy Corbyn: Labour MP Jamie Reed accuses leader of 'poisoning' party and demands resignation in scathing letter
Mr Corbyn has resisted calls to resign, saying he has a 'people's mandate' to remain as leader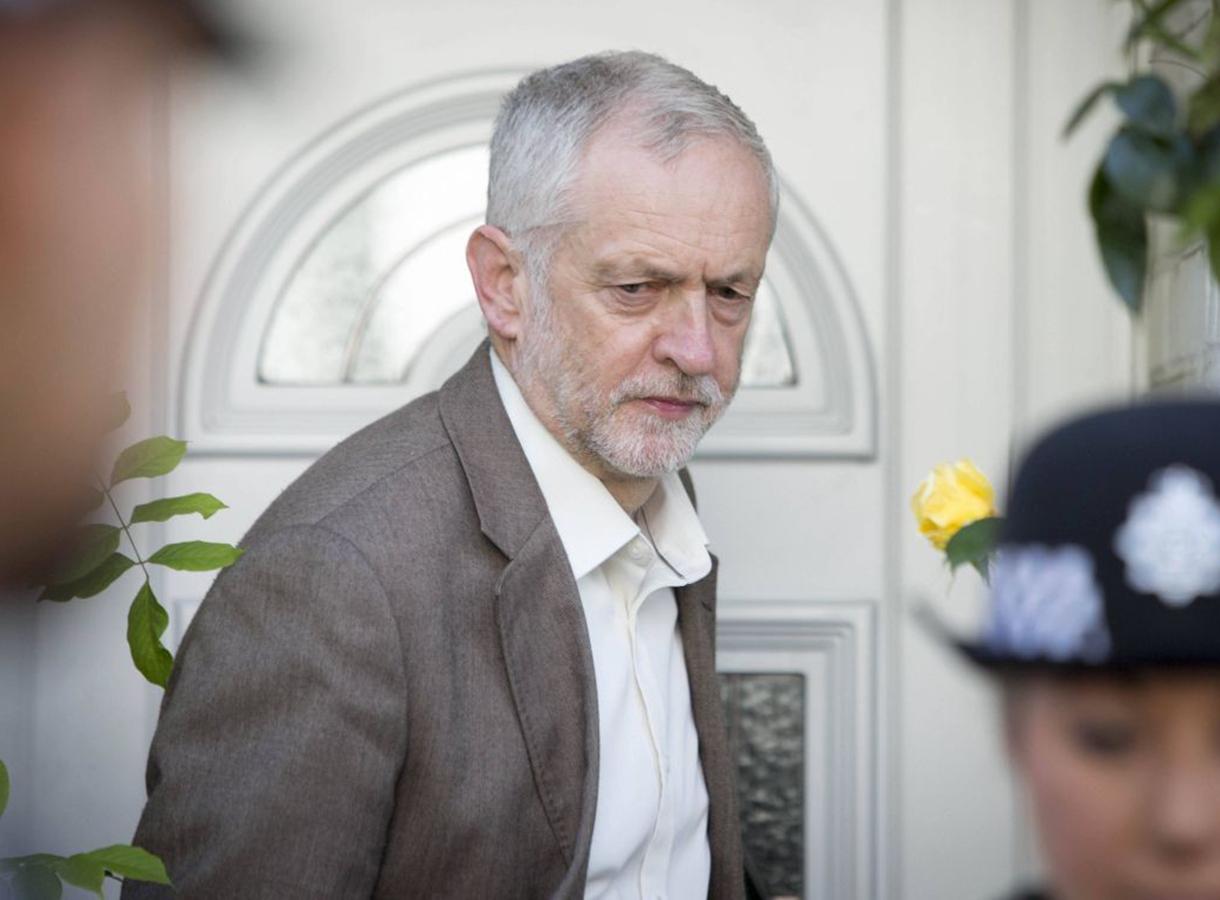 A Labour MP has accused Jeremy Corbyn of injecting "unprecedented poison" into his own party as calls continue for his resignation.
Mr Corbyn made a defiant speech on Wednesday evening saying he had a "people's mandate" to continue in his position, but Jamie Reed said David Cameron had earlier reflected the feelings of Labour MP's saying: "For heaven's sake man, go!"
The MP for Copeland released a vociferous letter to the Labour leader on social media urging him to "muster the necessary dignity" to follow the Prime Minister's example and step down.
"In the short time you have been Leader, along with the shadow Chancellor, you have sought to inject an unprecedented poison into our party," Mr Reed wrote.
"You have actively worked to divide Labour MPs from the Labour Party membership…you have repeatedly incited you supporters on social media to confront Labour MPs; without doubt you are not fit to lead our great party."
Noting Tuesday's vote of no confidence and a pleas from other Labour MPs and former leaders for Mr Corbyn to step down, Mr Reed accused him of "refusing to acknowledge" failures in Labour's campaign for Britain to Remain in the European Union.
He also alleged that Mr Corbyn had "sponsored agitation" amid fears for MPs' safety and online abuse.
"The Labour Party will be fortunate to survive much more of your leadership and the best interests of the party will not be served at any election in which you remain in post," Mr Reed wrote.
In pictures: Jeremy Corbyn reshuffle
Show all 11
"You and those around you have deliberately chosen to poison the well of our national political discourse.
"For the benefit of our party, for the benefit of Labour voters, for the benefit of those millions who need a Labour government and for the sake of our national politics, your resignation cannot come soon enough."
Conservative peer Lord Ashcroft was among those reacting to the letter on Twitter, while Mr Corbyn's supporters called it "shameful" and "malicious".
Mr Reed has been vocal in his opposition to Mr Corbyn's leadership. Then the shadow health minister, he was the first Labour MP to resign his post after his election in September.
He made the announcement just a minute after the formal result, releasing what appeared to be a pre-prepared letter saying he could not support opposition to nuclear power.
His latest missive came hours after Mr Corbyn gave a defiant speech vowing to "carry on" as leader of the Labour Party.
Speaking to supporters from the Momentum supporters in London on Wednesday evening, he insisted he had a "people's mandate" to remain.
On Tuesday he lost a confidence vote from Labour MPs by 172 to 40 following the Brexit.
Dozens MPs, including several members of the shadow cabinet, have resigned since Mr Corbyn sacked shadow Foreign Secretary Hilary Benn in the early hours of Sunday morning, after Mr Benn told him MPs did not believe he was able to win an election.
Mr Corbyn is expected to face a challenge from shadow business secretary Angela Eagle, who will announce her intentions on Thursday amid reports she is preparing to run as a "unity" candidate.
Labour's deputy leader, Tom Watson, said he believed an impending leadership election was inevitable following calls from prominent figures including Ed Miliband, Gordon Brown and Harriet Harman.

Join our commenting forum
Join thought-provoking conversations, follow other Independent readers and see their replies