Jeremy Corbyn 'looking at ways' to reduce tuition fee debt of former university students
'We've not got a policy or proposal on it. There wasn't time between the announcement of the election and the publication of the manifesto but I do understand that point and I'm entirely sympathetic to it'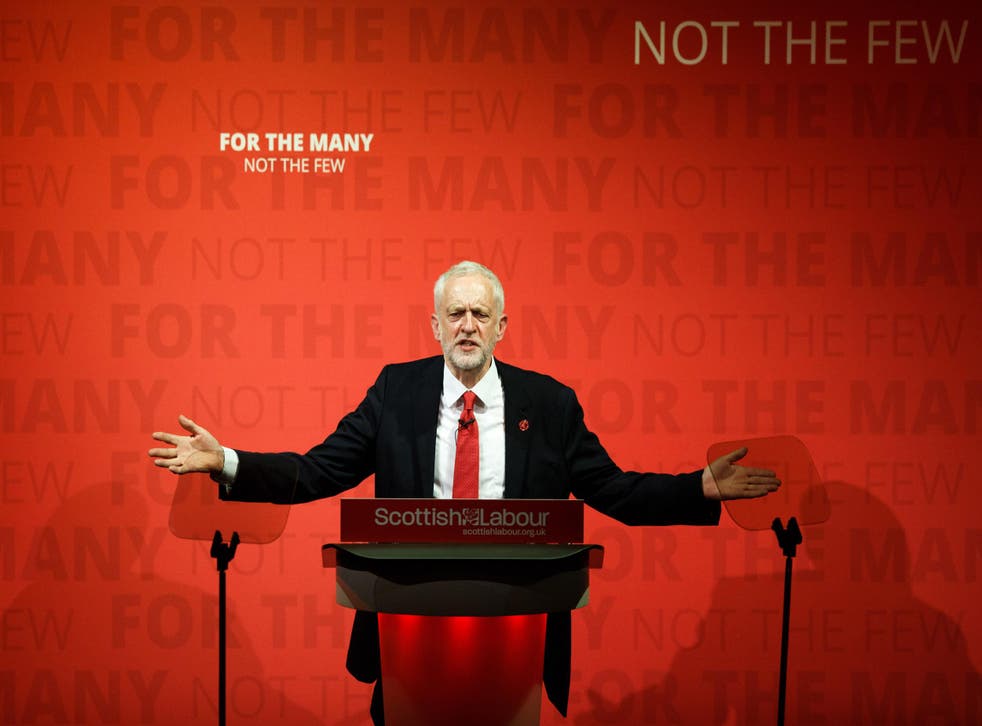 Jeremy Corbyn has said he is looking at ways to reduce the debt burden of thousands of former university students as part of his education reforms if he wins the election next week.
It comes after the Labour leader previously announced a policy at the party's manifesto launch to free new university students from paying in excess of £9,000 a year in fees as early as this autumn.
The party said it would abolish fees from 2018 and write off the first year of fees for those planning to start university this September. Those part way through their degree would pay no further fees for the remainder of the course.
But this would leave a generation of students and recent graduates with eye-watering debts due to the higher fees introduced during the coalition government.
Jeremy Corbyn confronts Amber Rudd: 'Have you ever been to a foodbank?'
"I appreciate that and we will look into that effect," Mr Corbyn told The Independent in an interview.
"We've not got a policy or proposal on it. There wasn't time between the announcement of the election and the publication of the manifesto but I do understand that point and I'm entirely sympathetic to it."
Read Jeremy Corbyn's full interview with The Independent here
Asked about the issue in separate interview with NME magazine, the Labour leader expanded, adding: "There is a block of those that currently have a massive debt, and I'm looking at ways that we could reduce that, ameliorate that, lengthen the period of paying it off, or some other means of reducing that debt burden.
"I don't have the simply answer for it at this stage – I don't think anybody would expect me to, because this election was called unexpectedly, we had two week to prepare all of this – but I'm very well aware of that problem."
At the party's manifesto launch earlier this month Mr Corbyn said that the Tories have held students back for too long, "saddling them with debt that blights the start of their working lives".
UK General Election 2017

Show all 47
He continued: "Labour will lift this cloud of debt and make education free for all as part of our plan for a richer Britain for the many not the few.
"We will scrap tuition fees and ensure universities have the resources they need to continue to provide a world-class education. Students will benefit from having more money in their pockets, and we will all benefit from the engineers, doctors, teachers and scientists that our universities produce."
Join our new commenting forum
Join thought-provoking conversations, follow other Independent readers and see their replies