Jihadi John 'dead': Jeremy Corbyn says 'far better' if militant had been tried in court rather than killed
But the Labour leader acknowledged that the Isis executioner had been held to account for his 'callous and brutal crimes'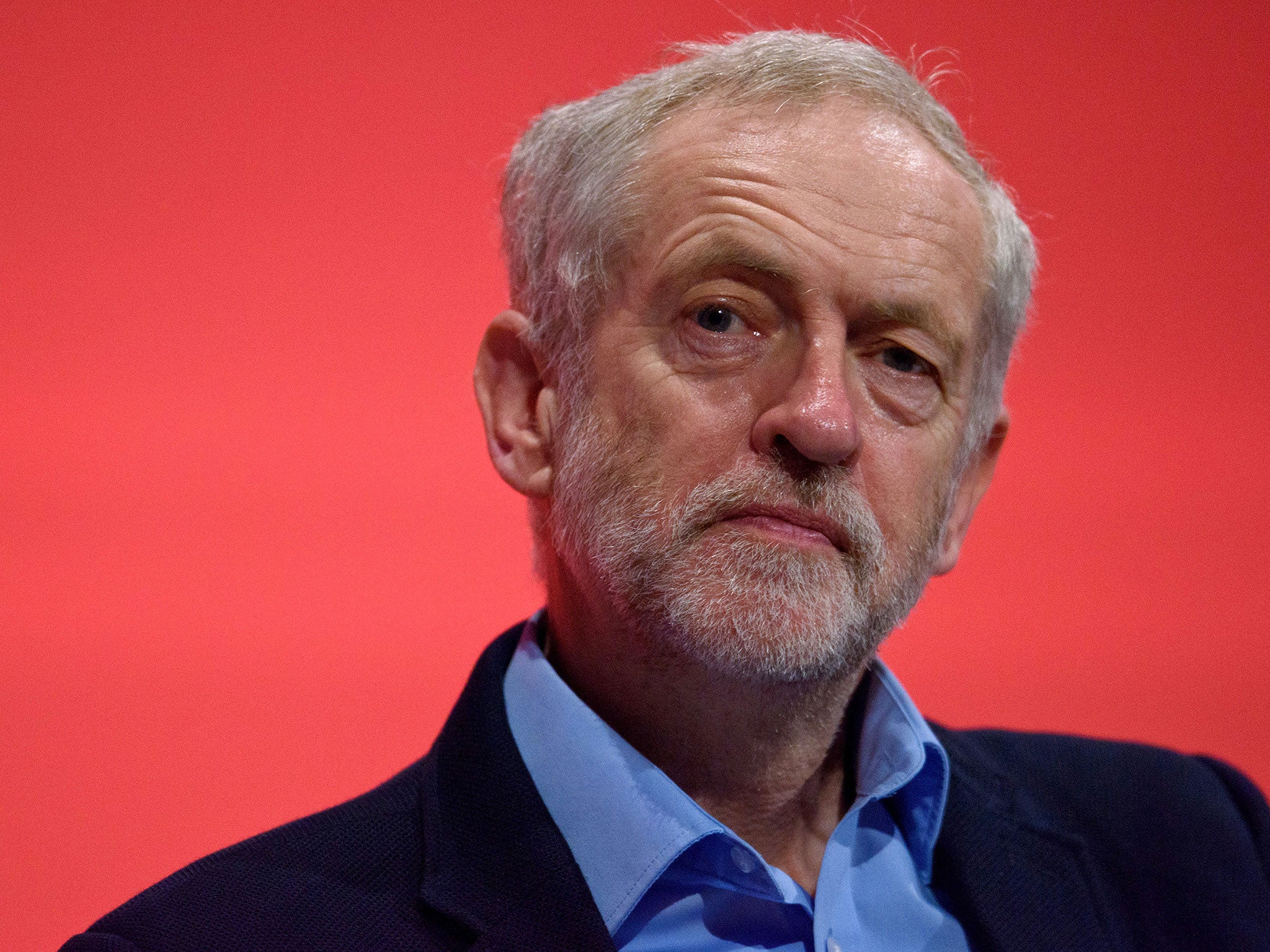 Jeremy Corbyn has said it would have been "far better" if the Isis executioner Jihadi John had been tried in court rather than killed by a US drone strike.
US officials have said they are "99 per cent sure" that a targeted air strike killed Mohammed Emwazi but David Cameron said his death had not yet been confirmed.
The Labour leader acknowledged that Mr Emwazi had been held account for his "callous and brutal crimes."
But he added that capturing the terrorist and holding him to account in court would have been a better way of revenging his actions, which have included the beheading of British nationals in Isis-controlled parts of Syria and Iraq.
Two British aid workers were among the victims of Mr Emwazi's beheadings last year, which were shown in a series of gruesome propaganda videos and streamed around the world.
The terrorist, a British national recruited by Isis, was targeted in the Isis stronghold of Raqqa by a US drone strike on Thursday night after British and American intelligence services had hunted him ever since he repeatedly appeared in the notorious videos wearing a black balaclava and wielding a knife. Responding to the suspected killing of Mr Emwazi, Mr Corbyn said: "We await identification of the person targeted in last night's US air attack in Syria. It appears Mohammed Emwazi has been held to account for his callous and brutal crimes.
"However, it would have been far better for us all if he had been held to account in a court of law.
"These events only underline the necessity of accelerating international efforts, under the auspices of the UN, to bring an end to the Syrian conflict as part of a comprehensive regional settlement."
Mr Corbyn's comments were echoed by the human rights campaign group Cage, who controversially defended Mr Emwazi when he was first identified in March.
Timeline: The emergence of Isis
Show all 40
Asim Qureshi, research director at Cage, described him as "extremely gentle, kind" and a "beautiful young man".
Responding to reports of his death on Friday, Cage said he should have been tried as a war criminal and said his suspected killing "presents more questions than it does answers, adding: "State sponsored targeted assassinations undercut the judicial processes that provide the lessons by which spirals of violence can be stopped".
Mr Cameron struck a very different tone to Mr Corbyn, describing the suspected killing of Mr Emwazi as an "act of self defence" and "the right thing to do".
He also thanked the United States for carrying out the strike, saying it had delivered a damaging blow to Isis.
Delivering a statement outside Downing Street, Mr Cameron said: "If this strike was successful, and we still await confirmation of that, it will be a strike at the heart of Isil," Mr Cameron said outside Downing Street.
"And it will demonstrate to those who would do Britain, our people and our allies harm: we have a long reach, we have unwavering determination and we never forget about our citizens."
Mr Corbyn faced a backlash from some of his own MPs with one mocking Mr Corbyn's suggestion that Mr Emwazi should have been put on trial.
Ian Austin, Labour MP for Dudley North, went on a rant on Twitter, sarcastically asking why police had failed to go into Syria to arrest Mr Emwazi. "It's not as if it's a really dangerous war zone & I'm sure he'd have come quietly," he tweeted.
John Woodcock, who chairs the internal Labour party defence committee, said the suspected killing of the British militant "sends a clear message" and criticised those opposed to Britain bombing Isis targets in Syria - a position held by Mr Corbyn.
Join our commenting forum
Join thought-provoking conversations, follow other Independent readers and see their replies