Labour accuses Jack Straw of conniving with Tories to dismantle Freedom of Information Act
Party says its former Home Secretary was asked not to join review committee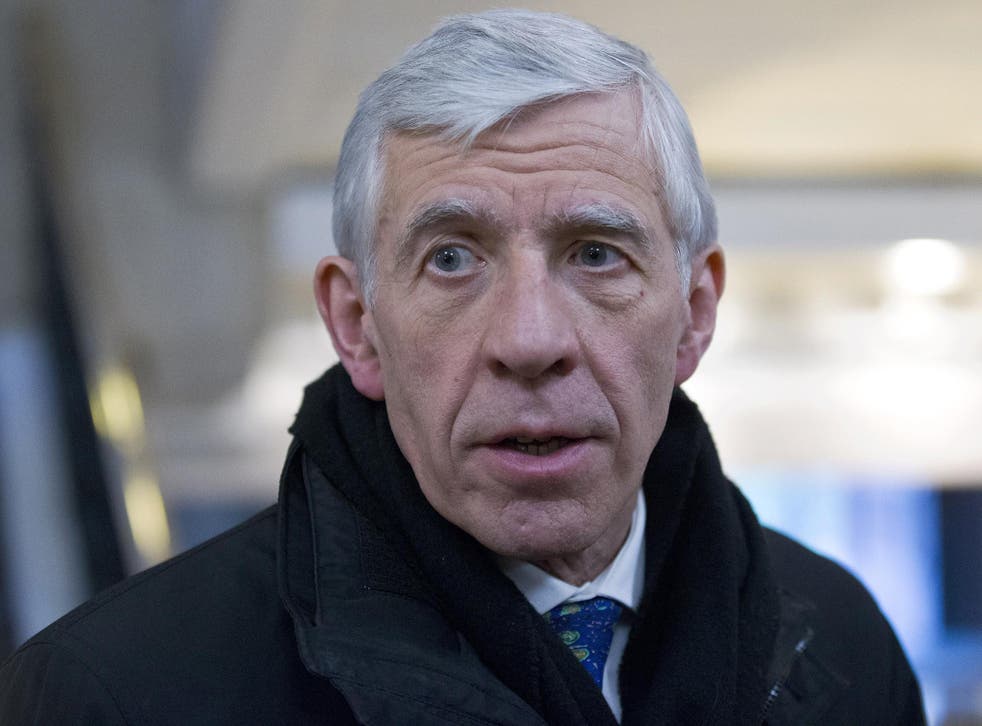 The Labour Party has turned on its former Home Secretary Jack Straw, accusing him of conniving with the Tories to dismantle the Freedom of Information Act.
Party sources told The Independent that Mr Straw had been asked not to join a committee set up last month by the Cabinet Office to review the workings of the Act. The party fears that the committee will be used by the Tories as cover to restrict what information can be released under the Act and make it harder for the Opposition to scrutinise the work of the Government.
At the time it was launched, the Cabinet Office minister Matthew Hancock insisted the review had cross-party support with Labour being represented by Mr Straw and Lord Carlile representing the Liberal Democrats.
Labour denies this and revealed that the party's shadow Justice Secretary, Lord Falconer, and acting leader, Harriet Harman, had made it clear to Mr Straw that they did not want him to serve on the committee. However, Mr Straw is said to have insisted he was going to take part anyway – even if it meant doing so in a "personal capacity". This has angered a number of Shadow Cabinet members who have accused Mr Straw of acting as an "Establishment stooge". "It was made very clear to Jack that it was not a great thing for him to do and that it would be much better if he did not participate," said a senior Labour source.
"But, for whatever reason, he decided to go ahead. Frankly, that is not massively helpful for the party. We are very clear that he is not representing us and is purely there in a personal capacity."
Another said pointedly that if the Government was "genuinely interested" in improving the workings of the Act, it should have chosen "a more balanced panel".
The new Liberal Democrat leader, Tim Fallon, is understood to be equally irritated at Lord Carlile's decision to join the committee. However, the party said it would not comment on his appointment. Mr Straw also declined to comment, but he has long been a critic of the Act which he helped legislate for when he was in Government. He told the Commons' Justice Committee that it was always the intention of the Government at that time that internal discussions of policy should not fall within its scope.
9 things we only know because of the Freedom of Information Act

Show all 8
But he added that "crazy" decisions by the Freedom of Information Tribunal had removed that protection.
"I know there were people in other government departments who went in for unminuted meetings because they were anxious that there wouldn't be a trail of accountability," he said.
But campaigners fear the commission could relax rules that allow Government department to veto requests on grounds of cost.
At present, anyone can ask for information so long as finding that information does not cost more than £600 in the case of a government department, and £450 for another public body.
The former shadow Cabinet Office minister, Jon Trickett, said: "It does look like an Establishment stitch-up to try to attack the principles of the Freedom of Information Act.If the report comes out recommending watering down the legislation it is not something I would support."
Join our new commenting forum
Join thought-provoking conversations, follow other Independent readers and see their replies