Naz Shah resigns from Home Affairs Select Committee over Labour anti-Semitism row
Bradford West MP will not give evidence to its investigation into antisemitism or receive any papers in connection with it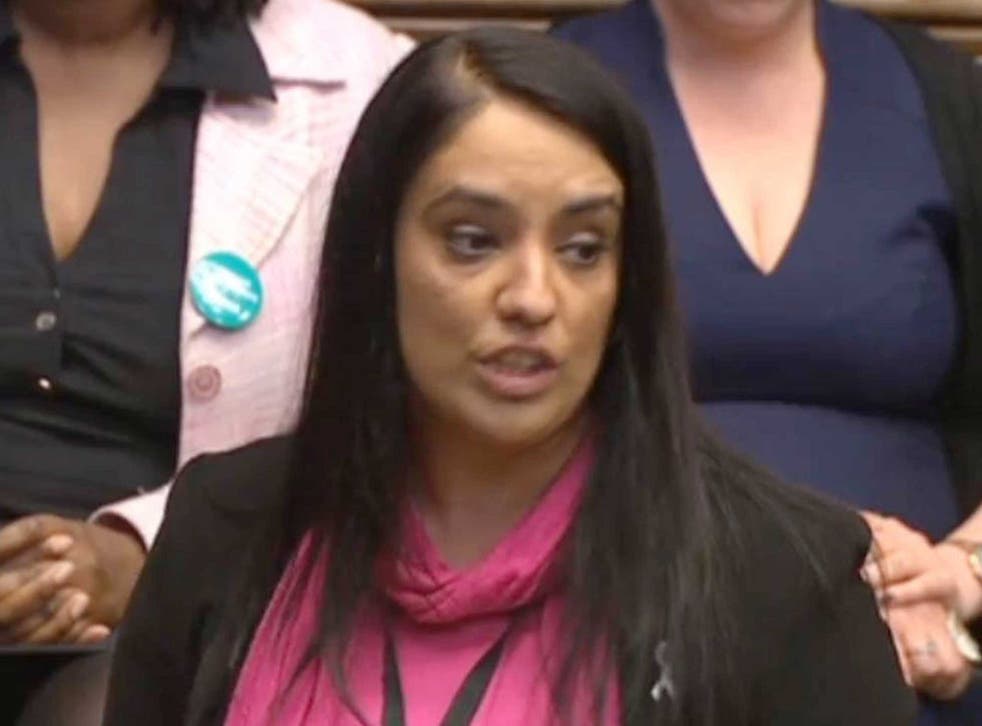 The MP at the centre of the Labour party's antisemitism row has stood down from the powerful Home Affairs Select Committee.
Naz Shah was suspended from the party last week after it was revealed she shared a Facebook post in 2014 which suggested transporting Israelis to the US.
The Bradford West MP asked to be "excused" during a private 20-minute meeting of the committee, which is carrying out an investigation into antisemitism.
Ms Shah made a public apology and insisted she no longer holds those views but the row was further inflamed when former London Mayor Ken Livingstone came to her defence.
In a series of broadcast interviews he suggested Adolf Hitler was a Zionist "before he went mad". Mr Livingstone has also been suspended from the party.
Labour leader Jeremy Corbyn then launched an independent inquiry into antisemitism within the party led by Shami Chakrabarti, the former director of human rights campaign group Liberty.
However, on Monday another three Labour local councillors were suspended from the party for making antisemitic comments on Facebook.
The committee's chairman Keith Vaz told Politics Home: "The committee met and had a discussion with Naz Shah about her recent comments. Naz Shah asked to be excused from any further deliberations of the Home Affairs Select Committee until current issues have been resolved.
UK news in pictures

Show all 50
"She will not take part in the antisemitism inquiry or any other inquiries and will not receive any papers.
"This will be with immediate effect. The committee unanimously agreed with the decision taken by her."
Ms Shah was also sacked as an aide to Shadow Chancellor John McDonnell when the allegations first came to light.
Apologising in the House of Commons she said: "I have made mistakes and I wholeheartedly apologise to this House for the words I used before I became a Member. I accept and understand that the words I used caused upset and hurt to the Jewish community and I deeply regret that.
"Antisemitism is racism, full stop. As an MP, I will do everything in my power to build relations between Muslims, Jews, and people of different faiths and none. I am grateful and very thankful for the support and advice I have received from many Jewish friends and colleagues – advice I intend to act upon.
"I truly regret what I did and I hope – I sincerely hope – that this House will accept my profound apology."
Bradford Synagogue came out in for support for Ms Shah saying: "While it is not appropriate for the synagogue to get involved in the internal affairs of any political party, on a personal level we would like to say that Naz Shah MP has been to a number of events at Bradford Synagogue both before and after her election as MP for Bradford West.
"She has expressed her full support for the Jewish community.
"We are of course saddened to hear of the comments Naz Shah made before becoming MP , but also welcome her heartfelt apology".
The Independent has contacted Ms Shah's office and the Home Affairs Select Committee for comment.