Labour anti-Semitism row reignites as senior figures split over Ken Livingstone expulsion
John McDonnell and Emily Thornberry gave diverging views in back-to-back interviews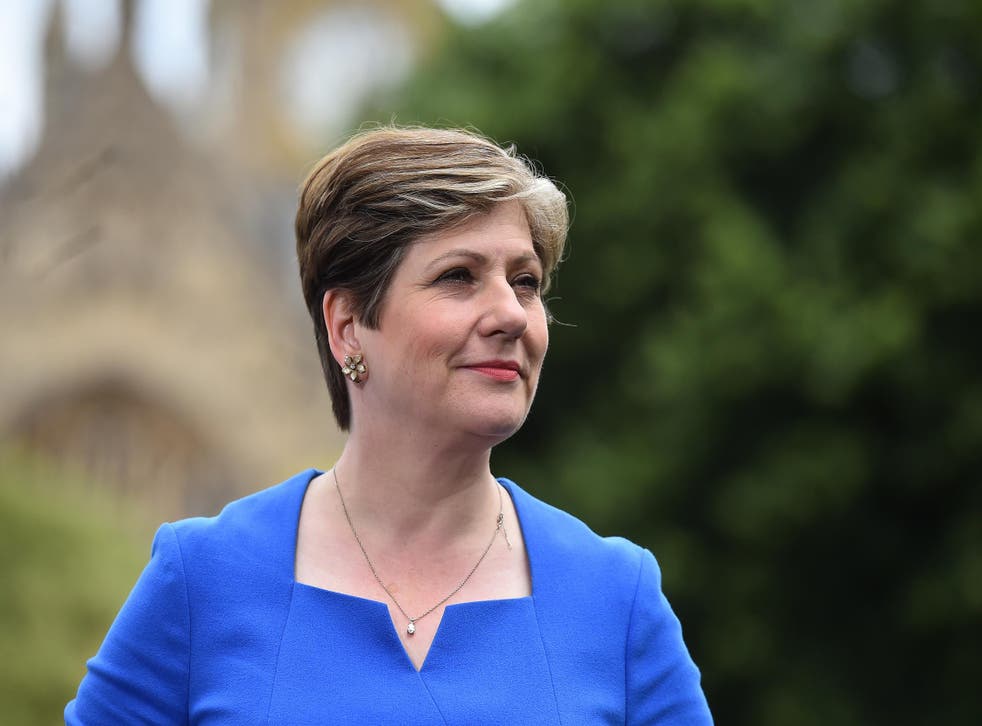 Labour anti-Semitism difficulties have flared after two top figures took different views within minutes of each other on whether Ken Livingstone should be expelled from the party.
Shadow Foreign Secretary Emily Thornberry said in one TV interview that the former London Mayor should be thrown out for offensive comments he made about Hitler and Zionism.
Just moments earlier in an interview on another channel shadow Chancellor John McDonnell refused to say the same, claiming it would prejudge findings of the party's ruling executive on the matter.
It follows an 11-month investigation into Mr Livingstone's comments which concluded they were offensive, but that he should only be suspended for another year rather than expelled.
The judgement angered Labour figures who saw it as too lenient. It also precipitated a string of further interviews from Mr Livingstone in which he repeated the offensive comments – something leader Jeremy Corbyn said may be grounds for a second investigation.
Asked on the BBC's Andrew Marr Show about Mr Livingstone's words, Ms Thornberry branded them "a complete insult."
She went on: "I was surprised that he wasn't thrown out. I think that he should have been."
Ken Livingstone suspended from Labour party for one more year
But on Sky's Sophy Ridge on Sunday, Mr McDonnell refused to go as far, saying only that Mr Livingstone "should have apologised."
Then he said: "What will now happen is that the NEC will consider this matter again and there'll be further consideration of the matter.
"I'm not saying anything that will prejudge that process and what will come out of it. But my advice to Ken is apologise."
More widely on the recent furore over alleged anti-Semitism in the Labour Party, Mr McDonnell said: "It's a tragedy. It's an absolute tragedy. I could weep."
He went on: "I believe our party is still the anti-racist party that I joined. I think there is anti-Semitism in our community and it will pervade all our institutions and we've got to root it out.
Jeremy Corbyn: Ken Livingstone needs to apologise for anti-Semitic remarks
"The shock for me is that, the figures last year, 1,300 anti-Semitic incidents and hate crimes were reported across our whole community.
"Labour should be at the forefront of confronting that. Instead we are involved in this internal examination and exploration of what's been going on in the last 12 months around Ken Livingstone. We've got to close that down and move on."
Almost half of Labour's 229 MPs have signed an open letter warning that the decision not to expel Mr Livingstone over his comments is a "betrayal" of the party's values.
A total of 107 MPs, along with 48 Labour peers, put their name to the Jewish Labour Movement statement criticising the move to only hand Mr Livingstone an additional one-year suspension.
Register for free to continue reading
Registration is a free and easy way to support our truly independent journalism
By registering, you will also enjoy limited access to Premium articles, exclusive newsletters, commenting, and virtual events with our leading journalists
Already have an account? sign in
Register for free to continue reading
Registration is a free and easy way to support our truly independent journalism
By registering, you will also enjoy limited access to Premium articles, exclusive newsletters, commenting, and virtual events with our leading journalists
Already have an account? sign in
Join our new commenting forum
Join thought-provoking conversations, follow other Independent readers and see their replies