Labour climbs to highest poll rating since start of election campaign
Two new polls put Jeremy Corbyn's party on 32 per cent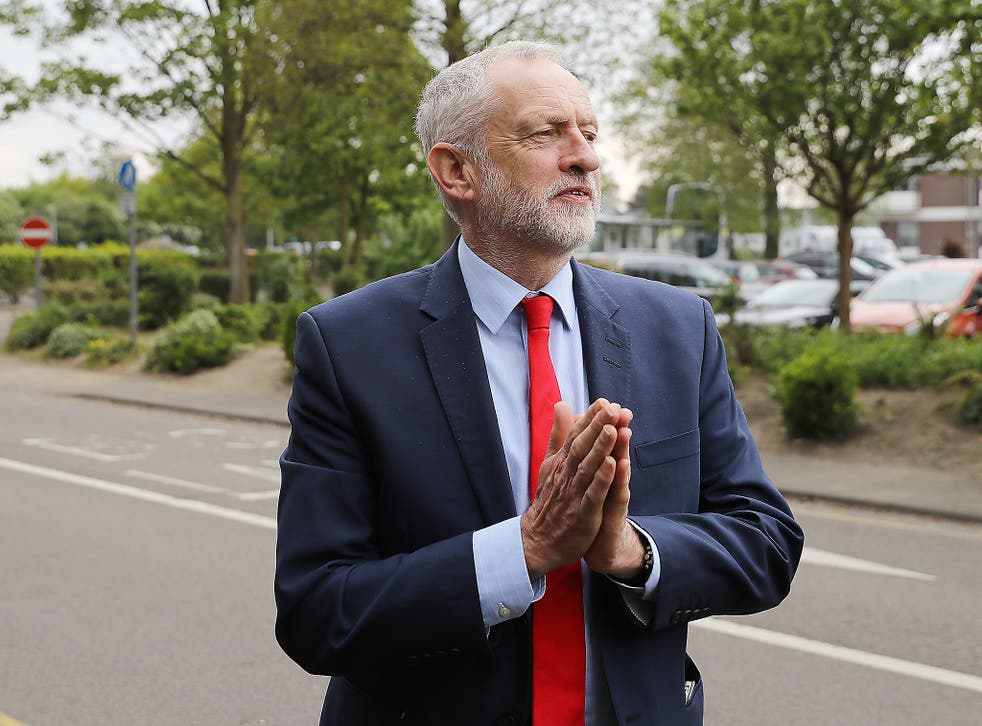 Labour have climbed to 32 per cent in two new polls, the party's highest rating for 180 days.
Significantly, this is higher than the vote share Labour received in the 2015 general election, when Ed Miliband won over 31.2 per cent of voters.
However, the Conservatives still command a hefty lead of between 14 and 15 points, according to the polls conducted by Opinium and ORB.
A third poll for YouGov published on Saturday puts Labour on 31 per cent, with the Conservatives 18 points ahead on 49 per cent.
The opinion polls also predict further decline in the vote share for Ukip and the Liberal Democrats, who were down in all three polls.
The collapse of Ukip has been widely predicted after they lost almost every seat they contested in local elections earlier this month. The right-wing party has chosen not to stand in a number of key seats, in order to lend their support to Conservative candidates who the leadership believe will ensure a hard Brexit.
Any surge in support for the Liberal Democrats has yet to materialise. Tim Farron's party has consistently remained at around 10 per cent in the polls, down to 8 per cent in polls by Opinium and ORB.
General election polls and projections: May 14
The polling for all three new polls was conducted before Labour's manifesto was leaked to the press on Thursday.
The manifesto's pledges, such as scrapping tuition fees and renationalising energy companies, have proved highly popular with the electorate. However, Jeremy Corbyn's individual opinion rating has remained consistently low. The Opinium poll showed that the Labour leader trailed Theresa May by 24 points, with just 23 per cent of the electorate believing he would make a good Prime Minister.
Anthony J Wells, research director at YouGov, said on Polling Report: "Overall the pattern seems to be a slight narrowing of the Tory lead, but it's a case of a truly humungous lead becoming merely a towering one: a lead of 14 to 18 points will still deliver a very hefty majority.
"The election also seems to be becoming more and more of a two-horse race. Ukip's support fell sharply at the start of the campaign and only seems to have gotten worse since then, and while many expected the Liberal Democrats to increase their support during the campaign, it has yet to happen. If anything, Lib Dem support seems to be being further squeezed."
Register for free to continue reading
Registration is a free and easy way to support our truly independent journalism
By registering, you will also enjoy limited access to Premium articles, exclusive newsletters, commenting, and virtual events with our leading journalists
Already have an account? sign in
Register for free to continue reading
Registration is a free and easy way to support our truly independent journalism
By registering, you will also enjoy limited access to Premium articles, exclusive newsletters, commenting, and virtual events with our leading journalists
Already have an account? sign in
Join our new commenting forum
Join thought-provoking conversations, follow other Independent readers and see their replies