Jeremy Hunt's own officials doubt his evidence on seven-day NHS plans, leaked document reveals
Jeremy Hunt's push for a seven-day NHS has been based on claims that such a scheme would reduce weekend hospital deaths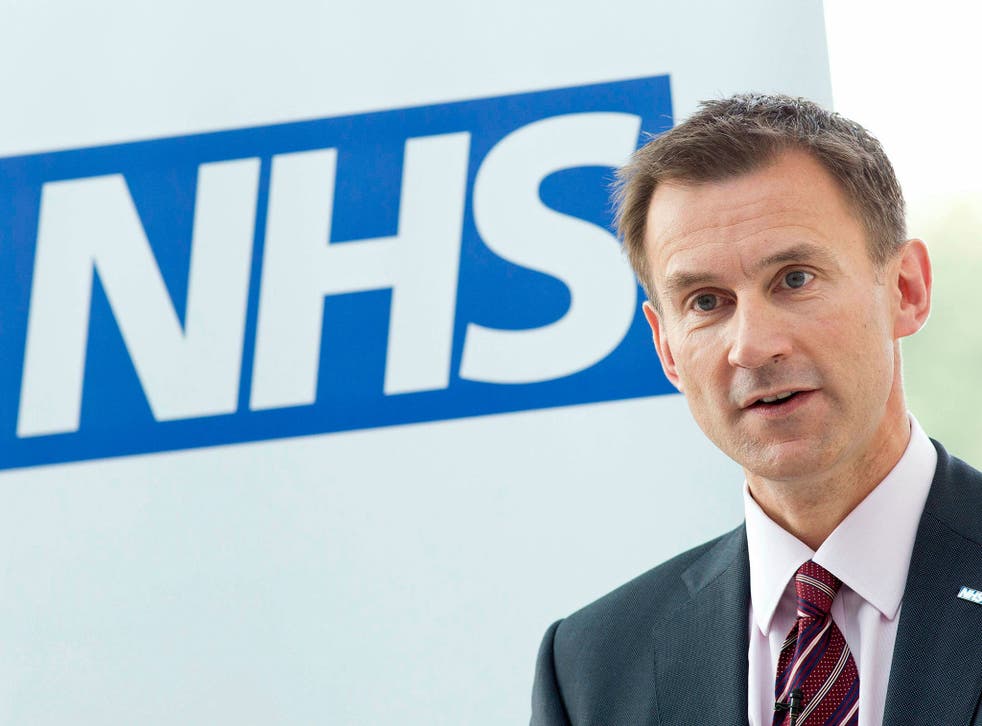 A leaked document has revealed that Health Minister Jeremy Hunt's own officials doubt his evidence on a seven-day NHS, it has been reported.
The internal Department of Health report, which has allegedly been leaked to The Guardian, states that it is not possible to prove that a seven-day NHS would lower the number of patients dying at weekends.
It allegedly says that the Department: "cannot evidence the mechanism by which increased consultant presence and diagnostic tests at weekends will translate into lower mortality and reduced length of stay."
Mr Hunt's push for seven-day services has been based on his claims that to do so would combat higher death rates on Saturdays and Sundays. The Department has cited a number of studies which apparently observe the trend, including a 2015 report for the British Medical Study which found that every year 11,000 more patients die within a month of visiting hospital if they are treated on a weekend.
In pictures: Junior doctors protests in UK

Show all 10
The figure has been contested by critics who say the number is not due to lower staffing or services but because those who visit on weekends are more likely to be seriously ill, thereby skewing the figures.
Junior doctors have opposed the proposed changes to their contract which they claim would put patients at risk due to unsafe working hours and conditions for medical staff.
Last week, Mr Hunt announced that after attempts at negotiations with junior doctors, he had decided to proceed with the new contract despite strong opposition.
The Independent has contacted the Department of Health for comment.
Join our new commenting forum
Join thought-provoking conversations, follow other Independent readers and see their replies