Nigel Farage 'to lead 100,000-strong march' to Supreme Court during Brexit legal challenge hearing, claims anti-EU group
Organisers claim protest will make point that 'Brexit means Brexit'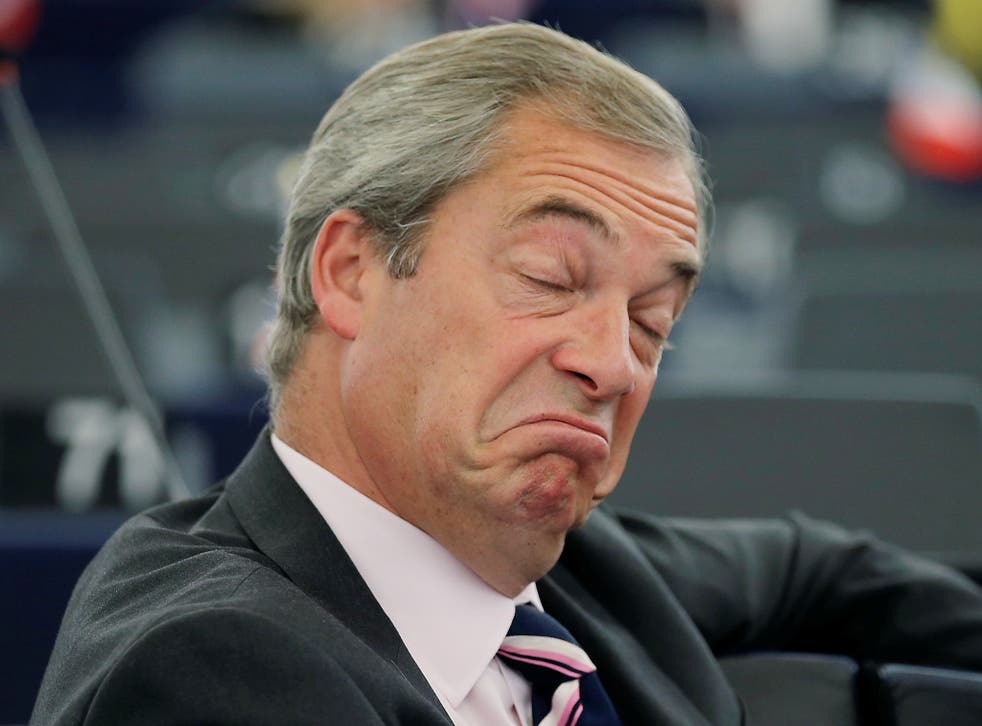 A pro-Brexit group has claimed 100,000 people will join Nigel Farage in a march against the decision to give Parliament a say on triggering Article 50.
Leave.EU said during the court case thousands would gather for a protest ending in Parliament Square, within sight of the Supreme Court where the challenge was being heard.
Plans of the protest emerged after Mr Farage warned of "disturbances in the street" if Brexit supporters became frustrated.
Leave.EU told The Daily Telegraph it planned to crowd fund £100,000 from its supporters to pay for barristers to represent the pro-Brexit argument in the court action.
If raised, Brexiteers would be able to challenge claims made by Remain and even the Government in court.
Mr Farage, along with other key Leave figures such as wealthy Brexiteers Arron Banks and Richard Tice, will lead the march as it travels from Trafalgar Square and down Whitehall.
A spokesperson for the organisers said they had "secured support from thousands of Leave voters" for the protest and legal action.
The march is scheduled to take place on 5 December, which is likely to be the first day of the hearing. The Supreme Court has allowed four days in its schedule for the hearing, which will be streamed live.
The Leave.EU spokesperson said the peaceful protest would be a "reminder about what we voted for, so there is no slippage on the single market which we think this case was used to get a negotiating stand on the single market".
He continued: "We will also be launching with all Leave campaigns including members of all political parties a march on the Supreme Court to make a point that 'Brexit means Brexit'.
"This will remind the Government/politicians and the establishment including the court that they cannot ignore the democratic vote of the people in the referendum."
News of the march comes after Mr Farage warned of disturbances on the streets if Parliament attempts to thwart Brexit.
Brexit Concerns

Show all 26
Speaking to the BBC's Andrew Marr, the Ukip leader said: "political anger the likes of which none of us in our lifetimes have ever witnessed" will occur if voters feel they are going to be "cheated" over the result of the referendum to leave the EU.
He called on Brexit backers to "get even" through peaceful protests and oppose at the ballot box anyone who seeks to overturn the process.
Yet despite his warnings of publish backlash, Mr Farage admitted that the referendum was only "advisory".
Register for free to continue reading
Registration is a free and easy way to support our truly independent journalism
By registering, you will also enjoy limited access to Premium articles, exclusive newsletters, commenting, and virtual events with our leading journalists
Already have an account? sign in
Register for free to continue reading
Registration is a free and easy way to support our truly independent journalism
By registering, you will also enjoy limited access to Premium articles, exclusive newsletters, commenting, and virtual events with our leading journalists
Already have an account? sign in
Join our new commenting forum
Join thought-provoking conversations, follow other Independent readers and see their replies