Prevent: Home Office's anti-extremism programme may be made compulsory in some cases
People returning from Syria and other trouble-spots could be forced to take part in the controversial scheme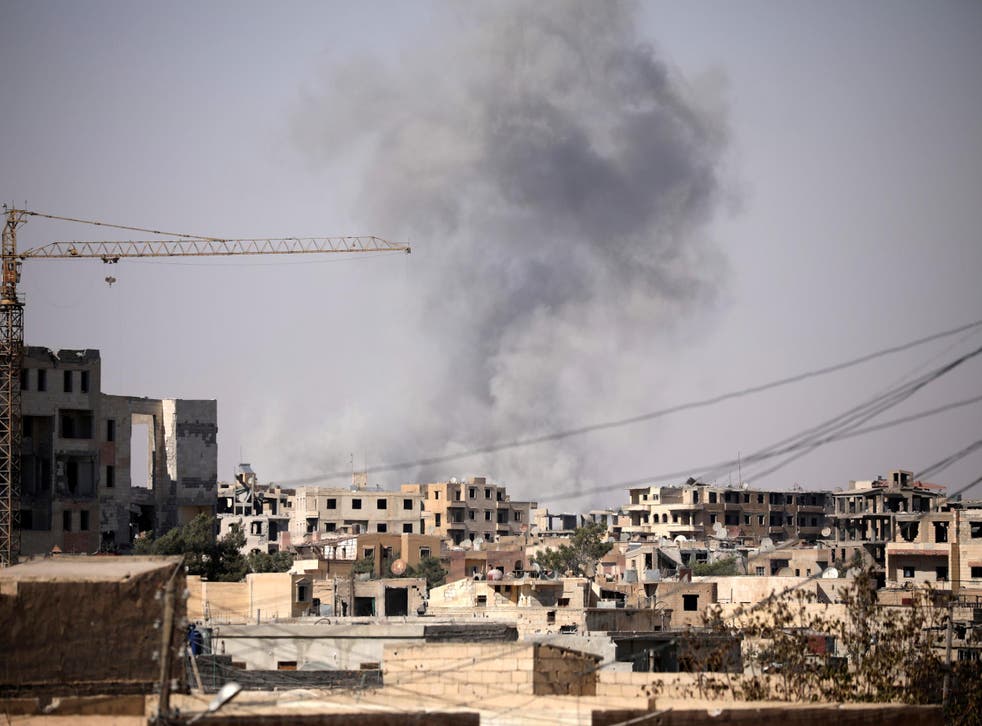 The controversial Prevent strategy to turn people away from extremism would be made compulsory in some cases, under Home Office plans.
Simon Cole, the chief constable directing the counter-terrorism programme, revealed that people returning from Syria and other trouble-spots might be forced to take part in it.
"What do we do with returnees? Should they automatically have to go on a programme?" Mr Cole said.
"There's a bit of me that thinks the fact that this is a voluntary scheme is a good thing. But I can accept that there might be some categories of people for whom there is some compulsion and that needs looking into."
The chief constable of Leicestershire said the National Police Chiefs Council and the Home Office were discussing whether and how to introduce compulsion.
The comments came as new figures showed the number of referrals to Prevent have doubled since the terrorist attacks on London and Manchester, reaching 200 in the last three months.
Any move to deepen the programme would be hugely controversial after criticism that it has been used as a vehicle for spying on innocent people.
In March, Jeremy Corbyn claimed it had been used to "target the Muslim community" and had cast "a kind of suspicion over the whole community".
"What Prevent does, it says 'hang on, let's look at only the Muslim community'," the Labour leader argued, in a TV interview.
Baroness Warsi, the former Conservative Party chairwoman, has also criticised Prevent for being "bizarrely" misguided in targeting young Muslims, when so many terrorists come from other backgrounds.
Last year, it was revealed that more than 350 children under the age of ten had been reported for being "at risk of extremism" in just one year, through the strategy.
But Mr Cole, speaking to various national newspapers, hit out at the critics, saying: "This notion of Prevent as a toxic brand is simply incorrect, and is born from misunderstanding.
"What I would like to hear more of is constructive dialogue about how we can all work together to stop innocent people being killed.
"On occasions it feels like people are sniping for the sake of it, and that what they're talking about doesn't reflect the reality of local delivery of the voluntary safeguarding that I see going on all across the country."
Amber Rudd, the Home Secretary, also defended Prevent, insisting it had helped to stop 150 people going to fight with Daesh in 2015.
"Yet there are some who actively seek to undermine the Prevent programme without offering any meaningful alternatives," she told The Sun newspaper.
It was "not true" to suggest that Prevent was designed to target Muslim communities, Ms Rudd insisted.
The Home Office said it was only considering compulsion for people returning from Syria, who might be forced into one-to-one mentoring or to join anti-terror programmes.
Trial schemes were already underway, but no decisions had been made about the punishment for refusing to take part.
Join our new commenting forum
Join thought-provoking conversations, follow other Independent readers and see their replies