Labour MP Rachel Reeves: Riots could sweep streets of Britain if immigration is not curbed after Brexit
Former Shadow Cabinet minister says voters want end to freedom of movement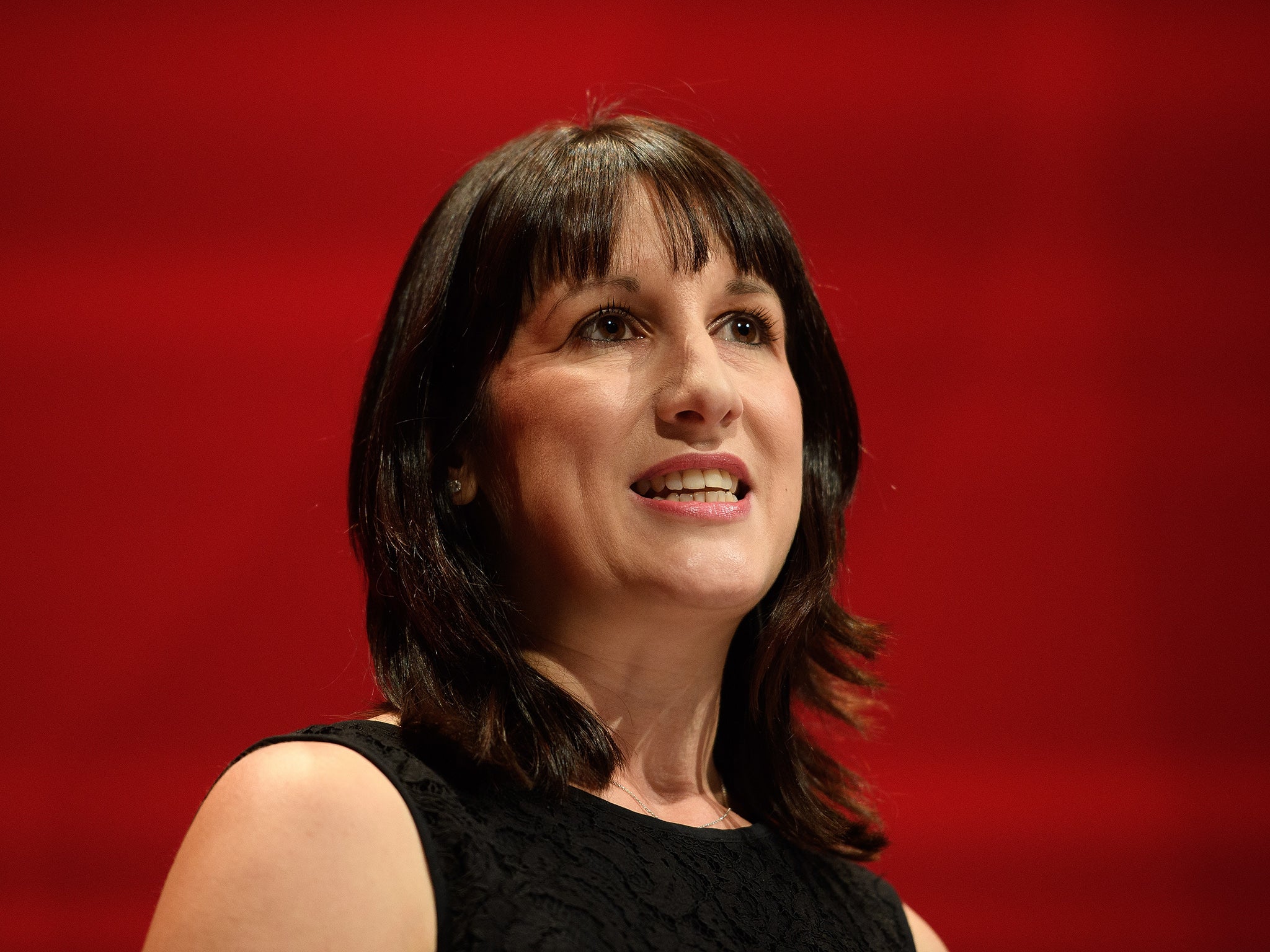 Former Shadow Cabinet minister Rachel Reeves has warned that Britain could "explode" into rioting if immigration is not curbed after Brexit.
The former Shadow Work and Pensions Secretary warned that there were "bubbling tensions" over immigration that could spill over into violence if the deal agreed with the rest of the EU did not include an end to freedom of movement.
Speaking at a fringe event at the Labour Party Conference in Liverpool on Tuesday afternoon, the Leeds West MP said the party must listen to voters' concerns.
She said: "We have got to get this right because there are bubbling tensions in this country that I just think could explode.
"You had those riots in 2011... If riots started again in Leeds and bits of my constituency - it's like a tinderbox."
Ms Reeves, who left the Shadow Cabinet last year when Jeremy Corbyn was first elected leader, rejected dismissed "Red Ukip" slurs over her call for an end to mass immigration.
She was one of several moderate Labour MPs who campaigned for Britain to remain in the EU but said it should accept immigration controls now the public had decided to leave.
In an essay for a collection released by the Fabian Society, she wrote: "Immigration controls and ending free movement has to be a red line post-Brexit – otherwise we we will be holding the voters in contempt.
"Subject to that, we need the greatest possible access that we can get to the single market without free movement."
It came before Shadow Home Secretary Andy Burnham used his speech on Wednesday morning to warn the party must "face up fully" to the fact that millions of its supporters had "voted for change on immigration".
What experts have said about Brexit
Show all 11
A YouGov poll published last week found just 48 per cent of Labour voters who supported Brexit would continue to support the party.
Nine per cent said they would now support the Conservatives and eight per cent would vote Ukip, with a quarter unsure what to do next.
But the party leadership remain defiant - with Mr Corbyn announcing new policies to limit the impact of immigration without reducing numbers.
In a round of TV interviews, the recently re-elected Labour leader said he had been talking to several socialist parties around Europe about the need for what he called "co-terminosity" - the harmonisation of wages and conditions - which would reduce the incentive for low-skilled workers from Eastern European countries such as Poland or Bulgaria to come to the UK.
He is also due to announce the reintroduction the Migrant Impact Fund launched by Gordon Brown in 2008 to help local communities respond to pressures on public services such as schools, health and housing, which was abolished by the Coalition Government in 2010.
He said in his speech to the conference on Wednesday afternoon: "A Labour government will not offer false promises.
"We will not sow division or fan the flames of fear. We will instead tackle the real issues of immigration - and make the real changes that are needed.
"Labour will reinstate the Migrant Impact Fund, abolished by the Tory government. That will give extra support to areas of high migration.
"We will use the visa levy for its intended purpose. And we will add a citizenship application fee levy to boost the fund."
Additional reporting by PA
Join our commenting forum
Join thought-provoking conversations, follow other Independent readers and see their replies