New Government plan to extend Right To Buy 'to hit affordable housebuilding'
More homes will be eligible to be sold off under a controversial new policy hidden in the small print of the Government's housing white paper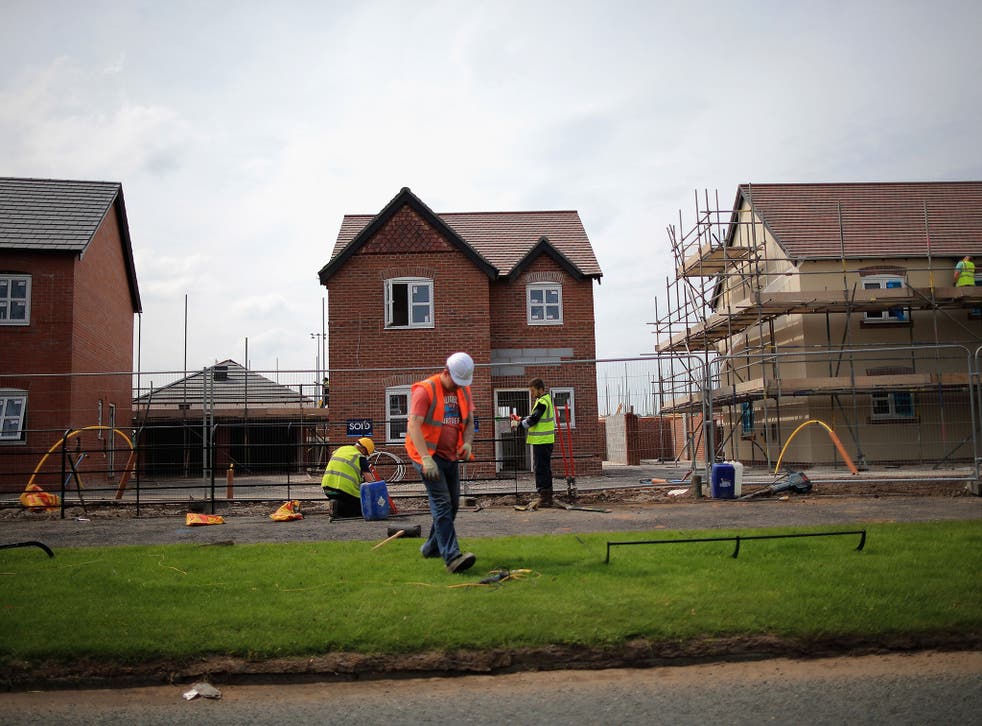 The Government is set to extend the controversial Right to Buy policy to tens of thousands of new properties being built to ease the housing crisis – amid warnings the move will "jepordise" future affordable house building.
New developments which are currently exempt from Right to Buy are expected to be brought into the scheme after the Government announced the policy in the small print of a recent white paper on housing. But the move has been condemned by Labour as "completely counterproductive" amid fears it will deter local authorities from building more homes despite a severe shortage of affordable accommodation.
Under the plans, ministers want to extend the policy to tenants in properties built by arms-length housing companies set up by councils to bypass Whitehall restrictions on homebuilding. Councils say these spin-out companies are one of the few "viable" ways for them to build new affordable homes, and that replacing the homes they lose through Right to Buy sales is now "near impossible".
As many as 40 per cent of homes sold under the Right to Buy scheme have ended up in the hands of private landlords, rather than boosting numbers of owner-occupiers in Britain. The scheme gives tenants big discounts to purchase their home, often leaving councils out of pocket.
Councils cannot launch major building programmes because they are unable to borrow large sums from banks to fund such projects and cannot raise council tax to fund construction either. Councils that do manage to build, because they have surplus funding, are forced to offer the Right to Buy to tenants, which means they can be sold off at a discount of up to £100,000 per home.
They are working around these restrictions to help ease the housing crisis by setting up private building companies at arms-length from the public sector, but still controlled by councillors. These firms can borrow on capital markets and build homes on behalf of local authorities to offer at below-market rents, as well as new homes for private sale or rent on the open market.
Hammond: We will double spending on housing
More than a third of councils have set up these companies, with 36 local authorities creating such spin-out firms in the last year alone. Barking and Dagenham Council alone has already built 621 affordable rented homes through such a scheme – and has plans to build as many as 42,000 properties over the next 15 years. Barnet Council is reportedly planning 500 affordable rented homes, according to research by Inside Housing magazine, while Newham Council is preparing to build 3,000 homes for both private and affordable rent.
Such development corporations have so far been exempt from Right To Buy. However, the Government now wants to extent home sales to those properties rented out to social tenants on the same basis as council housing.
"Increasingly, and across the country, local authorities are using innovative new models to get homes built in their area," the white paper says.
"There are a number of good examples of Local Development Corporations, local housing companies and/or joint venture models building mixed sites, which include new market housing for sale or private rent, as well as affordable housing.
"We welcome innovations like these, and want more local authorities to get building. To that end we will seek to address the issues that hold them back.
"However, we want to see tenants that local authorities place in new affordable properties offered equivalent terms to those in council housing, including a right to buy their home."
Anne Baxendale, head of policy, research and public affairs at the housing charity Shelter, said councils had taken a "commendable step" in setting up housing companies to build affordable housing. "Local councils are struggling to replace existing council homes lost via Right to Buy, which is why they've started building affordable homes via their own specialist companies. But this extension of Right to Buy would jeopardise any potential profit needed for future housebuilding," she added.
"Instead of penalising local councils for using their initiative to build the affordable homes that local communities so desperately need, the Government should support them."
Labour's shadow secretary of state for housing, John Healey, said: "This is completely counterproductive. Ministers should be championing councils to play a big role in building new affordable homes, not discouraging them.
UK news in pictures

Show all 50
"Last year affordable housebuilding fell to the lowest level in 24 years but ministers seem determined to drive it down even further," he said. "A Labour government would give councils the freedom to build thousands more affordable to homes to rent and buy for people on ordinary incomes."
One housing expert told The Independent that the Government had not realised the chilling effect of its proposals. Most councils were planning to build homes for outright sale or private rent, to help boost councils' income during a time of austerity and meet local housing needs, he said. Meddling in their plans by extending the Right to Buy to the smaller number of properties aimed at social tenants could derail much bigger development plans which the country desperately needs.
A spokesperson for the Local Government Association, which represents councils, said: "It is important that the Government support councils in their efforts to build homes. Councils are doing what they can to build additional homes that meet the various needs of local communities, such as setting up local housing companies.
"This includes building homes for market rent and sale as well as affordable homes to own and rent, and often including ownership options into rented property. It is crucial that councils maintain this flexibility so that the delivery of additional homes remains viable.
"Councils need the funding and flexibilities to replace every council home sold under the Right to Buy. Existing rules that restrict their borrowing and limit the use of sales receipts to just one third of the cost of building a new home make replacing council homes near impossible."
It is understood that the communities department is in the very early stages of developing the policy and that the details have not yet been agreed. Earlier plans to extend the Right To Buy to housing association tenants hit the rocks after the 2015 general election and ultimately a "voluntary" deal was adopted that allowed housing associations to negotiate some exemptions and workarounds to protect their housing stock.
A spokesperson for the Department for Communities and Local Government told The Independent that tenants should have the "equivalent rights" to council house tenants.
"The Government supports innovative approaches, such as the use of local housing companies, to deliver new affordable and market housing," the spokesperson said. "However, we are clear that, where a council sets up a housing company to deliver affordable housing, tenants should have equivalent rights to council housing occupants, including a right to buy their home."
Additional reporting by Hannah Fearn
Join our new commenting forum
Join thought-provoking conversations, follow other Independent readers and see their replies