Scottish Labour accused of 'outrageous' policy reversal after scrapping plans to protect low-paid from income tax rises
Party claims £100 rebate for those earning less than £20,000 per year is no longer needed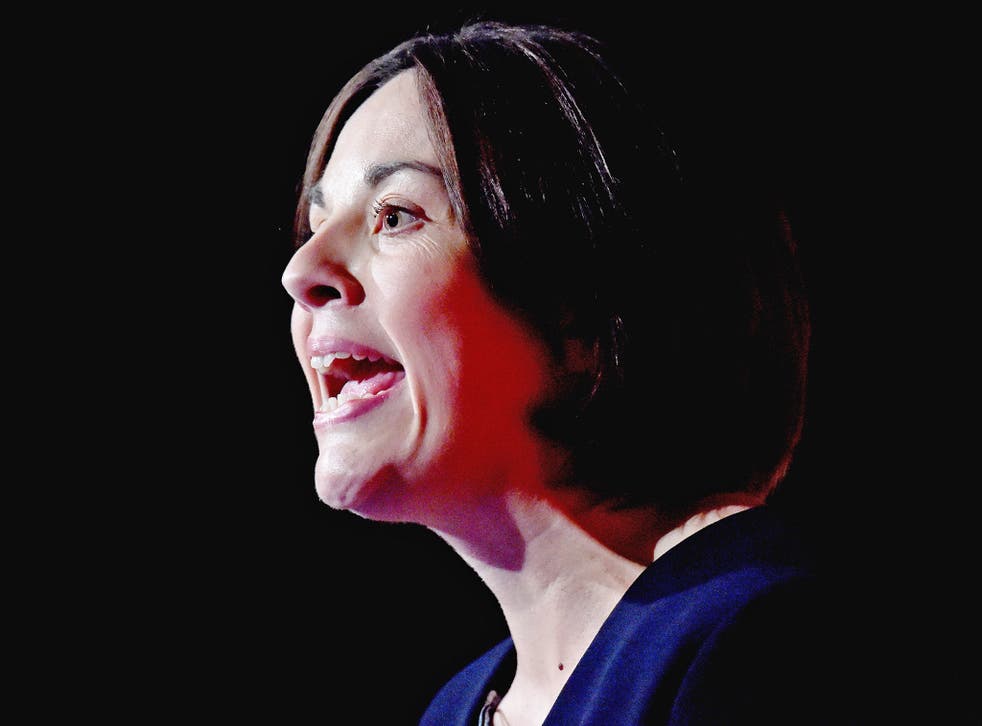 Scottish Labour has been accused of performing an "outrageous" policy reversal after scrapping its plans to protect low-paid workers from income tax rises by giving them a £100 rebate.
The policy, which was announced by the party's leader Kezia Dugdale less than two months ago, was designed to ensure that Scots earning under £20,000 a year would not be left out of pocket if the basic rate of income tax was increased by 1p.
But party sources said the £100 rebate was no longer needed due to the increase in the personal allowance announced in the UK Budget earlier this month, which meant that after a 1p rise, low-paid Scottish workers would not pay any more tax than they do currently.
Labour's political opponents immediately seized on the reversal, which SNP leader Nicola Sturgeon described as "outrageous". She added: "Instead of getting £100, the low paid are now having their personal allowance increase taken away by Labour." Scottish Conservative leader Ruth Davidson said the move indicated that Labour's policies were a "shambles", adding: "We want workers to keep more of the money they earn, Labour wants to tax it right back off them."
UK news in pictures

Show all 50
However, Labour sources said there was "no need" to continue with the policy, which was announced before George Osborne's Budget, because the increase in the personal allowance replicated the value of the rebate. Stressing that those on low incomes would not be left out of pocket, one said: "We've just found a more elegant way of doing the same thing."
The issue of tax has become a key battleground ahead of May's Holyrood election, with the Scottish Parliament set to be handed control over income tax rates and bands from April next year. Labour have argued that the top rate of tax should be increased to 50p so the wealthiest pay more, but Ms Sturgeon has ruled out any change in the first year of the next parliament.
A Labour spokesman said: "The original payment of £100 was for one year to ensure that those earning under £20,000 would not pay more than today. We always said this was for 2016/17 only. We promised to protect those on low incomes and to make sure those with the broadest shoulders pay the most and that is what our plans do.
"Under our plans those earning under £20,000 won't pay a penny more than they pay today because of the recent changes being made to the personal allowance. Our decision to increase the top rate, and to maintain the threshold for higher rate tax payers as it is today, means the wealthiest will pay the most to stop the cuts."
Join our new commenting forum
Join thought-provoking conversations, follow other Independent readers and see their replies