Sports Direct boss Mike Ashley could be forced to answer questions in front of all 650 MPs
The Speaker said there would be a historical precedent for summoning the billionaire to The Bar of the House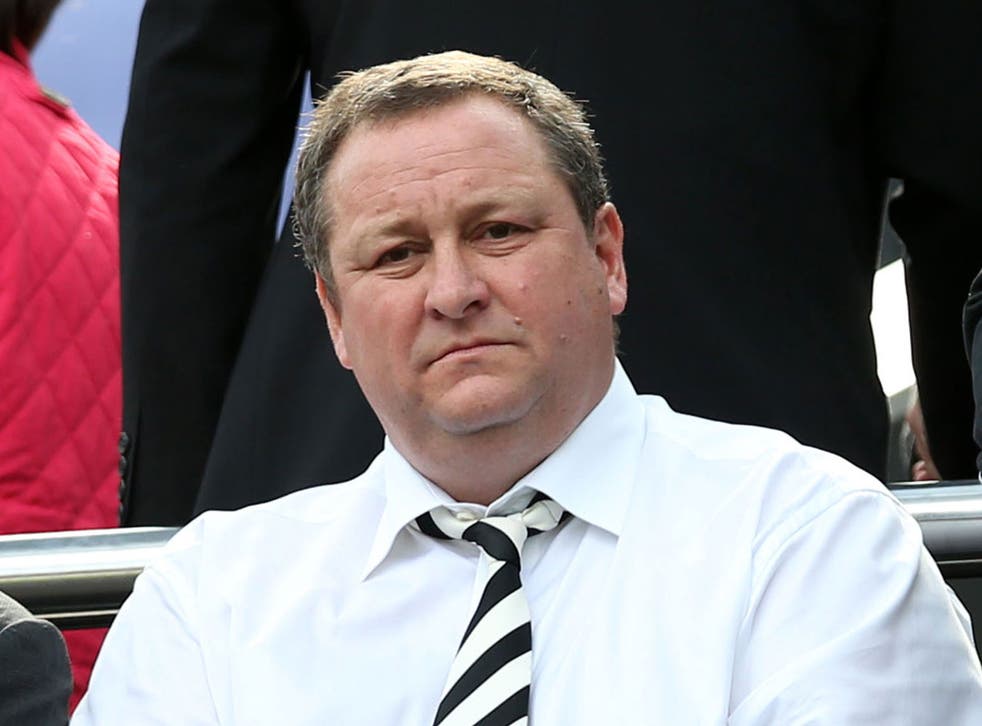 The boss of Sports Direct could be forced to appear in front of all 650 MPs if he refuses to attend a committee hearing about allegedly poor working conditions in his business.
Mike Ashley has been ordered to attend Parliament's Business Select Committee to give evidence to help with the committee's inquiry – but has so far refused to cooperate.
Speaker John Bercow said there would be a precedent for Mr Ashley to be ordered to appear at "The Bar of the House" in the main Commons chamber if MPs decided that it was the best way to resolve the situation.
Mr Ashley told Sky News on Monday that MPs were "showboating" and "a joke" for summoning him to appear.
But BIS committee chair Iain Wright hit back in the House of Commons today.
"Yesterday Mr Ashley indicated to the press – although not to the committee – that he has no current intention to attend the committee; referred to the order to attend as an abuse of the parliamentary process; and described the committee as a joke," he said in a point of order to the Speaker.
"I don't think of scrutinising reports of Victorian-style working conditions in modern-day-Britain is 'a joke'."
Mr Wright said been told that Sports Direct engages in "such practices as employees being made to clock out but having to continue to work so wages weren't over-budget; staff kept for an hour after their scheduled finishing time without pay to tidy shops; and workers finishing work at 5am and required back work two hours later".
He said Mr Ashley had been invited to attend on "a mutually convenient date" and after refusing had been ordered to attend on 7 June.
Labour MP David Winnick asked the Speaker whether it would be appropriate for Mr Ashley to be summoned to the Bar of the House in the main Commons chamber because of the "obvious contempt this person has shown for the House of Commons".
The Bar of the House is a line in the House of Commons past which guests and visitors may not pass; the House collectively has the power to summon people to appear at it and answer questions, though it is rarely used.
The Speaker replied: "I recognise that there are historical precedents – but it is only right for me to say that it is not for me to make such decisions.
"If we were to get to that point … that would be a matter for the House to decide."
The Speaker said that "proper procedures" had been followed by the MPs with regard to summoning the boss to give evidence.
Mike Ashley's rollercoaster Newcastle reign

Show all 10
Dennis Skinner, the Labour MP in whose constituency Sports Direct has its main warehouse, said: "This could be a long drawn-out process based on what Mike Ashley has been doing and saying over the years. He operates zero hour contracts for many thousands of people.
"He believes as a billionaire that he can do as he likes. I'd just put it on the record for you Mr Speaker – you'd better act very firmly with the person concerned."
The Speaker replied: "I can say only that I will always profit by the councils of the honourable gentleman."
The BIS committee has been asked by the Speaker to set out its complaint about Mr Ashley's conduct in writing.
A spokesperson for Transline, one of the employment agencies that provides Sports Direct with workers at the central hub warehouse previously said of the allegations against Sports Direct: "We do not breach national minimum wage legislation."
Join our new commenting forum
Join thought-provoking conversations, follow other Independent readers and see their replies