Syria air strikes: Mhairi Black vows 'never to forget the noise of MPs cheering bombs'
The 21-year-old SNP MP said it was a 'very dark night in Parliament' as MPs overwhelmingly backed David Cameron's plans to bomb Isis in Syria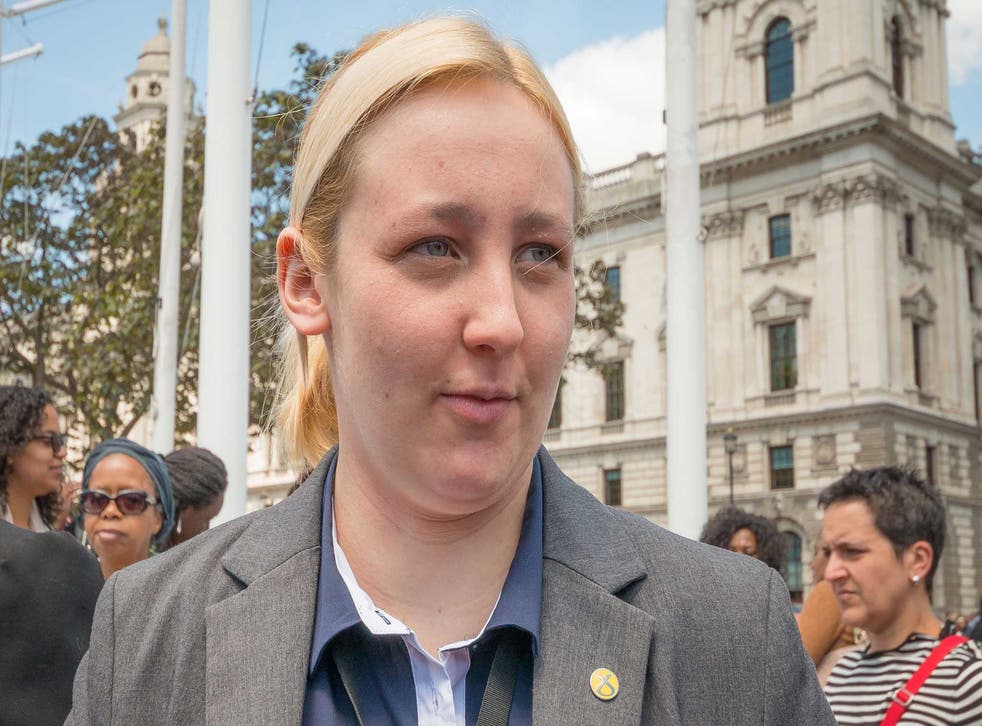 Britain's youngest MP Mhairi Black has promised to "never forget the noise" of politicians cheering the idea of bombing after MPs voted overwhelmingly in favour of David Cameron's plan to launch air strikes against Isis in Syria.
More than 10 hours were devoted to MPs debating the Government's motion to extend air strikes into Syria, with powerful speeches heard from MPs on both sides of the House setting out their case for and against.
But despite widespread anger at the Prime Minister for refusing to apologise for branding those opposed to military action in Syria as "terrorist sympathisers", threats aimed at Labour MPs who backed the Government and Labour leader Jeremy Corbyn pleading with his party to block air strikes, 390 MPs voted in favour and RAF air strikes are due to be launched in the early hours of Thursday.
Ms Black, the 21-year-old SNP MP, took to Twitter to voice her anger at the result.
Attacking those MPs who applauded as Shadow Foreign Secretary Hilary Benn made what some MPs have described as one of the best parliamentary speeches in recent times, she described it as a "very dark night in Parliament," adding: [I] will never forget the noise of some Labour and Tory cheering together at the idea of bombs falling."
Earlier Ms Black addressed a Stop the War Coalition protest, saying MPs who voted in favour of bombing were "illogical and out of touch".
MPs laugh after Syria air strike result
More than a third of Labour MPs rebelled against Mr Corbyn calling on them to oppose, while 11 abstained. A total of 152 backed the Labour leader and voted against the Government motion.
More than half of the Shadow Cabinet backed Mr Corbyn by voting against, with 11 defying him by voting with Mr Cameron.
Seven Tory MPs rebelled - a lower-than-expected figure, with another seven Conservatives abstaining.
In unprecedented scenes in the House of Commons, the Shadow Foreign Secretary received rapturous applause from MPs from across the House as he made a powerful speech explaining why he disagreed with his leader.
Mr Benn turned to the Labour benches as he made his concluding remarks minutes before the vote, telling them that Britain "must now confront this evil... it is now time for us to do our bit in Syria and that is why I ask my colleagues to vote for this motion tonight".
The speech was hailed as the "most remarkable parliamentary speeches I've heard" by former Tory cabinet minister Sir Alan Duncan, while even Labour MPs who voted against the motion praised him.
In pictures: Russian air strikes in Syria

Show all 19
But the SNP's foreign affairs spokesman Alex Salmond accused the Commons Speaker John Bercow of bias by allowing Mr Benn and Foreign Secretary extra time for their summing-up speeches.
He claimed that Mr Benn's speech would have persuaded between 15 and 20 Labour MPs to back air strikes.
Register for free to continue reading
Registration is a free and easy way to support our truly independent journalism
By registering, you will also enjoy limited access to Premium articles, exclusive newsletters, commenting, and virtual events with our leading journalists
Already have an account? sign in
Register for free to continue reading
Registration is a free and easy way to support our truly independent journalism
By registering, you will also enjoy limited access to Premium articles, exclusive newsletters, commenting, and virtual events with our leading journalists
Already have an account? sign in
Join our new commenting forum
Join thought-provoking conversations, follow other Independent readers and see their replies