Syria air strikes live: RAF bombs Isis 'oil fields' hours after MPs overwhelmingly vote in favour of action - as it happened
MPs approved war in Syria after more than 10 hours of debate throughout the day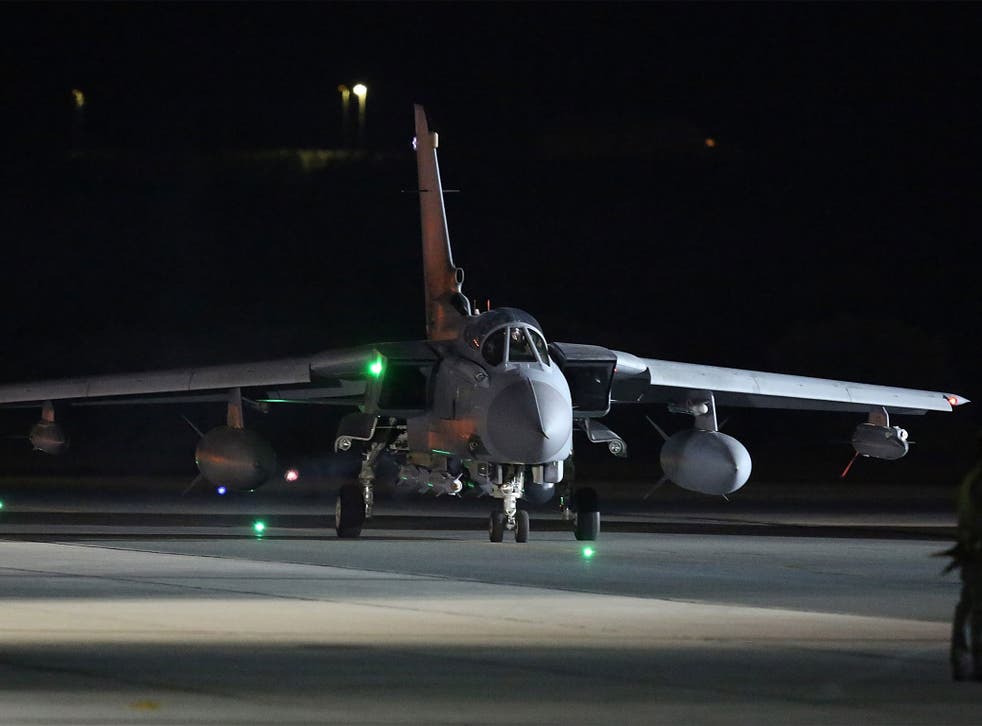 The RAF has launched its first bombing missions against Isis after MPs approved air strikes in Syria by 397 votes to 223. Here are the latest updates:
The RAF has launched its first bombing missions in Syria, targeting oil fields as the widening international coalition seeks to cut off the terror group's revenue and supply chains.
MPs debated extending the RAF's bombing campaign against Isis into the country for more than 10 hours on Wednesday, with politicians from all parties speaking on both sides as campaigners protested outside.
David Cameron had the overwhelming support of his own Tory MPs, and received enough rebel Labour votes to approve strikes.
Concerns over his claims about 70,000 "moderate" ground troops ready to re-claim Isis territory if the group is driven out by air strikes were raised repeatedly, while several MPs argued that British bombing would do little when a dozen other countries are already doing the same.
The Prime Minister's choice of language was also called into question after he described Jeremy Corbyn and other opponents to war as "a bunch of terrorist sympathisers".
Meanwhile, Jeremy Corbyn made a plea to Labour members and supporters to act in a "comradely fashion" after MPs supporting the strikes were targeted with abuse.
His own shadow Foreign Secretary, Hilary Benn, made one of the closing speeches to defy the Labour leader with an impassioned plea for the Commons to support the strikes.
Join our new commenting forum
Join thought-provoking conversations, follow other Independent readers and see their replies